The perfect introduction to fly fishing paradise
With the founding of Yellowstone in 1872 the National Park Service was born. Since then Yellowstone and its gateway to the south, Jackson Hole, WY, have become meccas for fly fishermen, making them the perfect setting for one of LFFE's truly life changing adventures. After arriving in Jackson Hole we will begin exploring all Yellowstone has to offer. Two unique backcountry sections will bring us to streams where native Yellowstone Cutthroat rise eagerly to dry flies. Between our backcountry trips you will have time to fish some of Americas most famous fly fishing rivers including the Madison, Gardner, and picturesque Lamar. When we are not catching trout you will be amazed by the eruption of Old Faithful, the Grand Canyon of the Yellowstone and encounters with the park's unique wildlife. Unfortunately, all good things must come to an end, but not before we head back to Jackson Hole where we will float down the Snake River, catching trout from an iconic "drift boat", in the shadows of the majestic Teton Mountains.
Upcoming Trips
Dates
Cost
Arrive/Depart Location

Jul 16 - Jul 30, 2019

Aug 01 - Aug 15, 2019

$3,895

Jackson, WY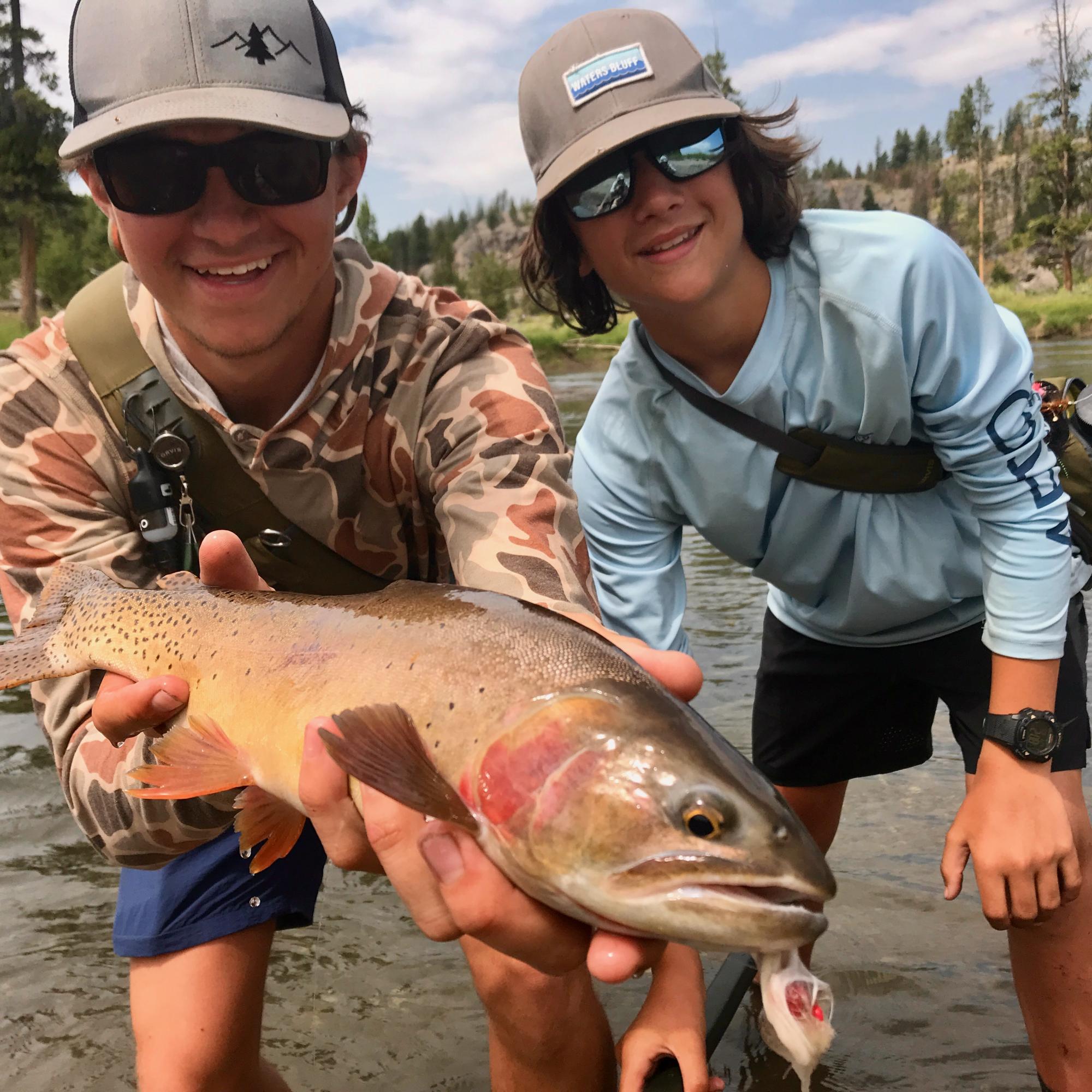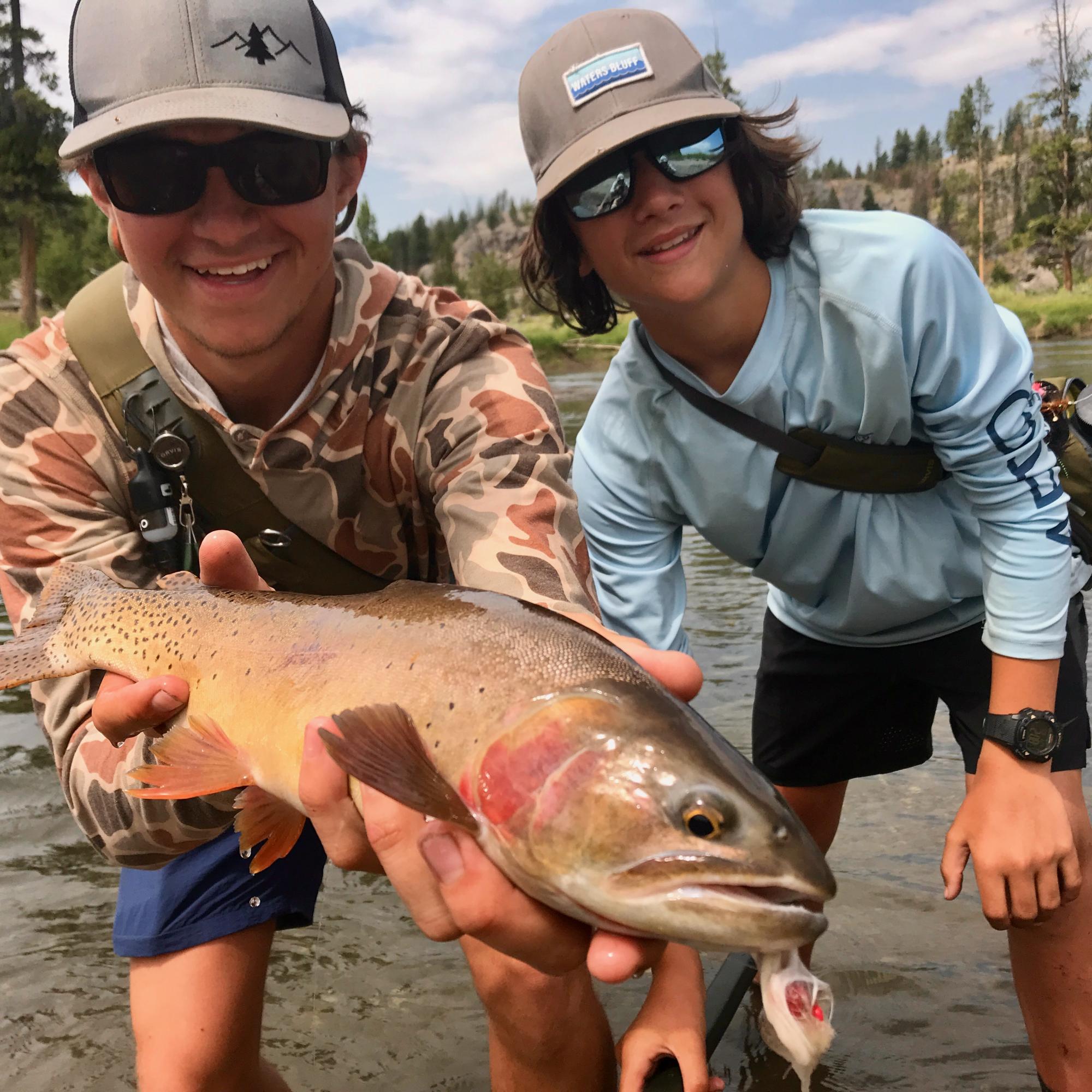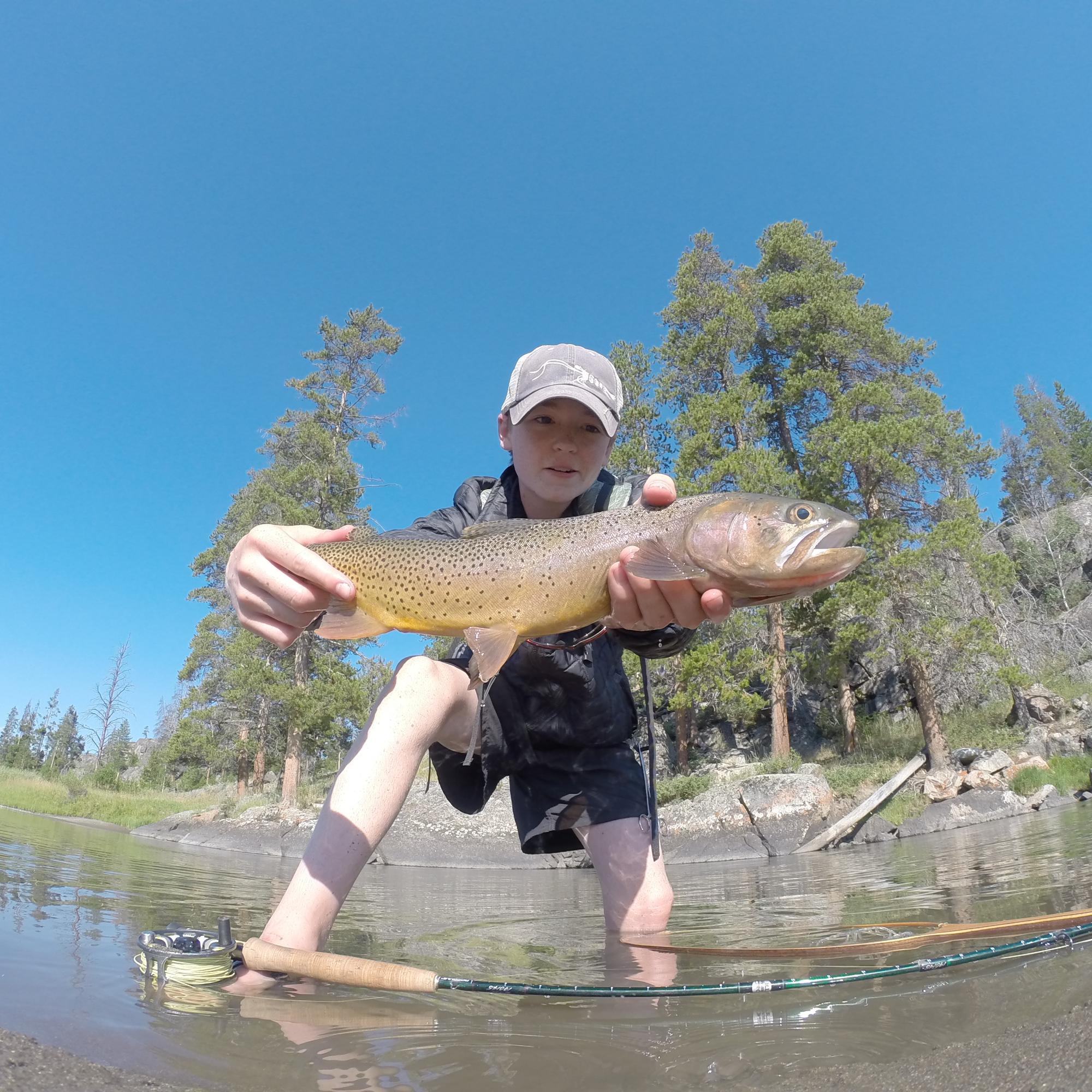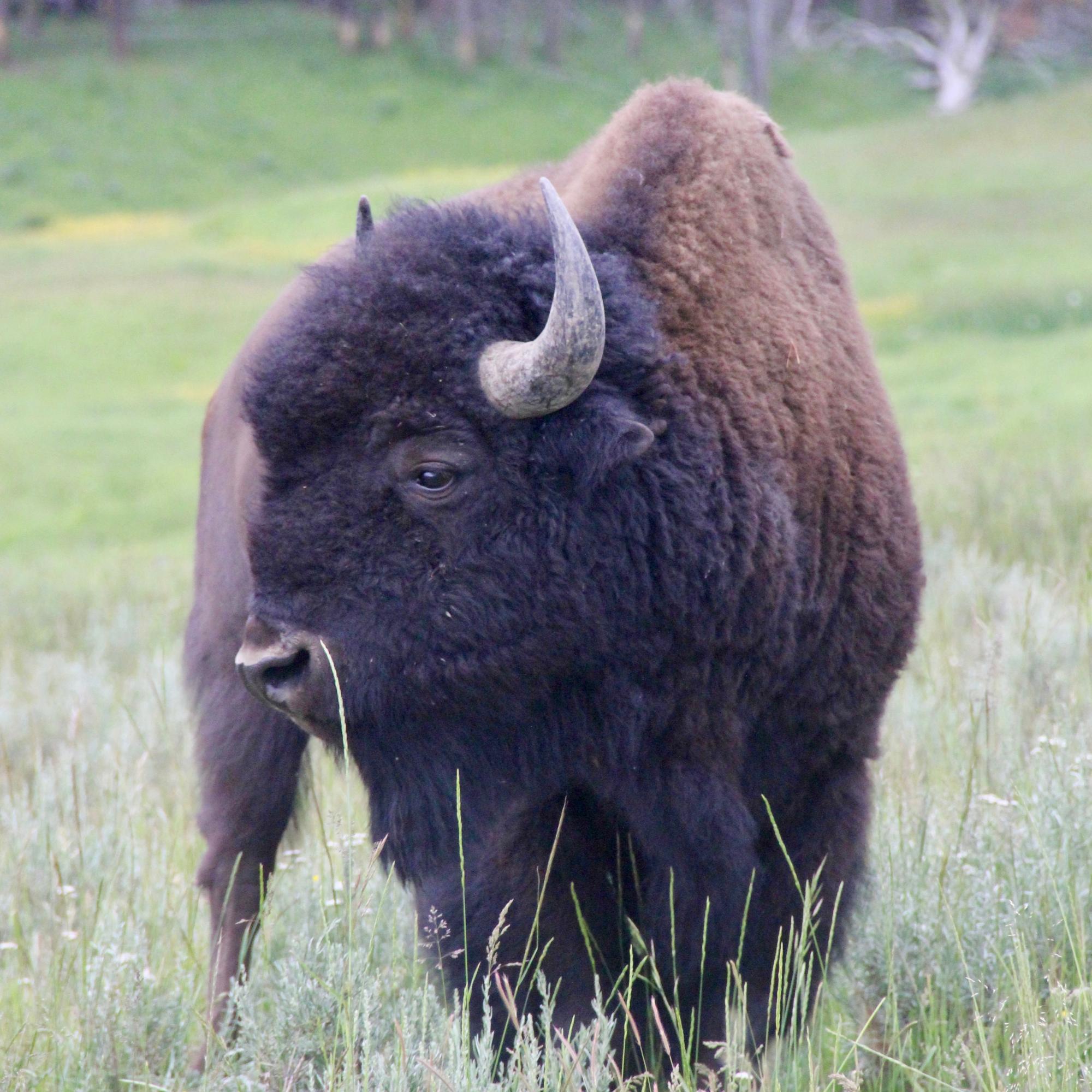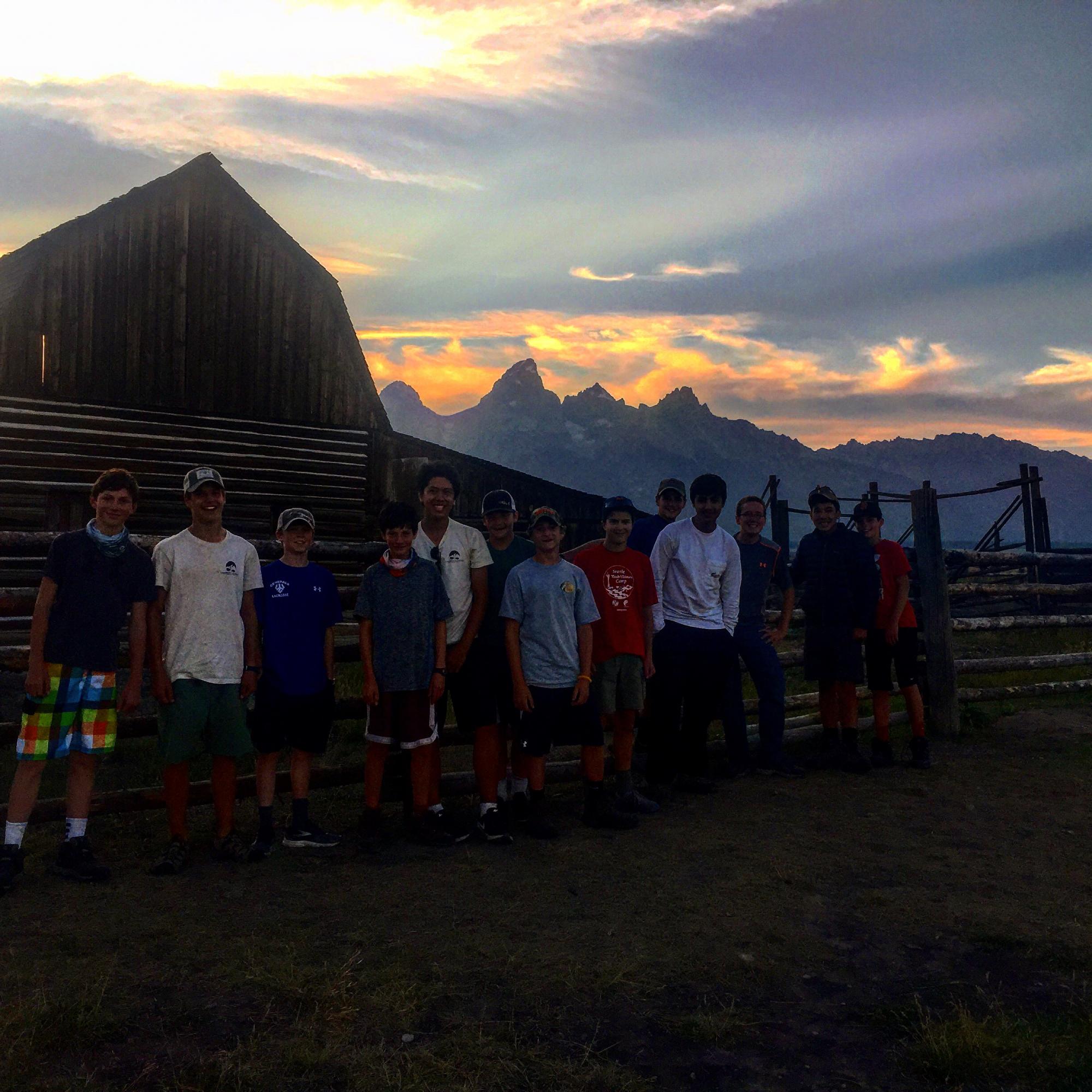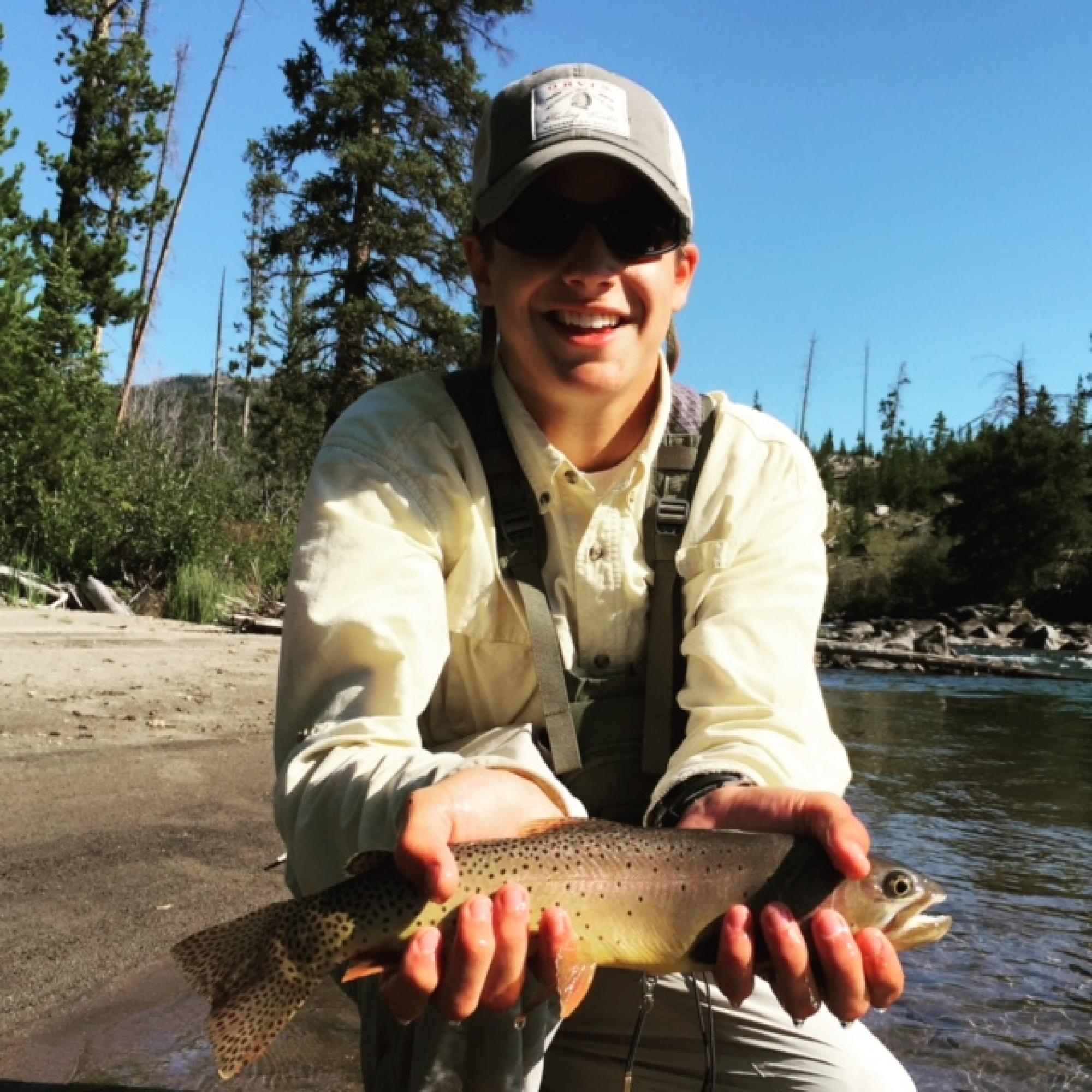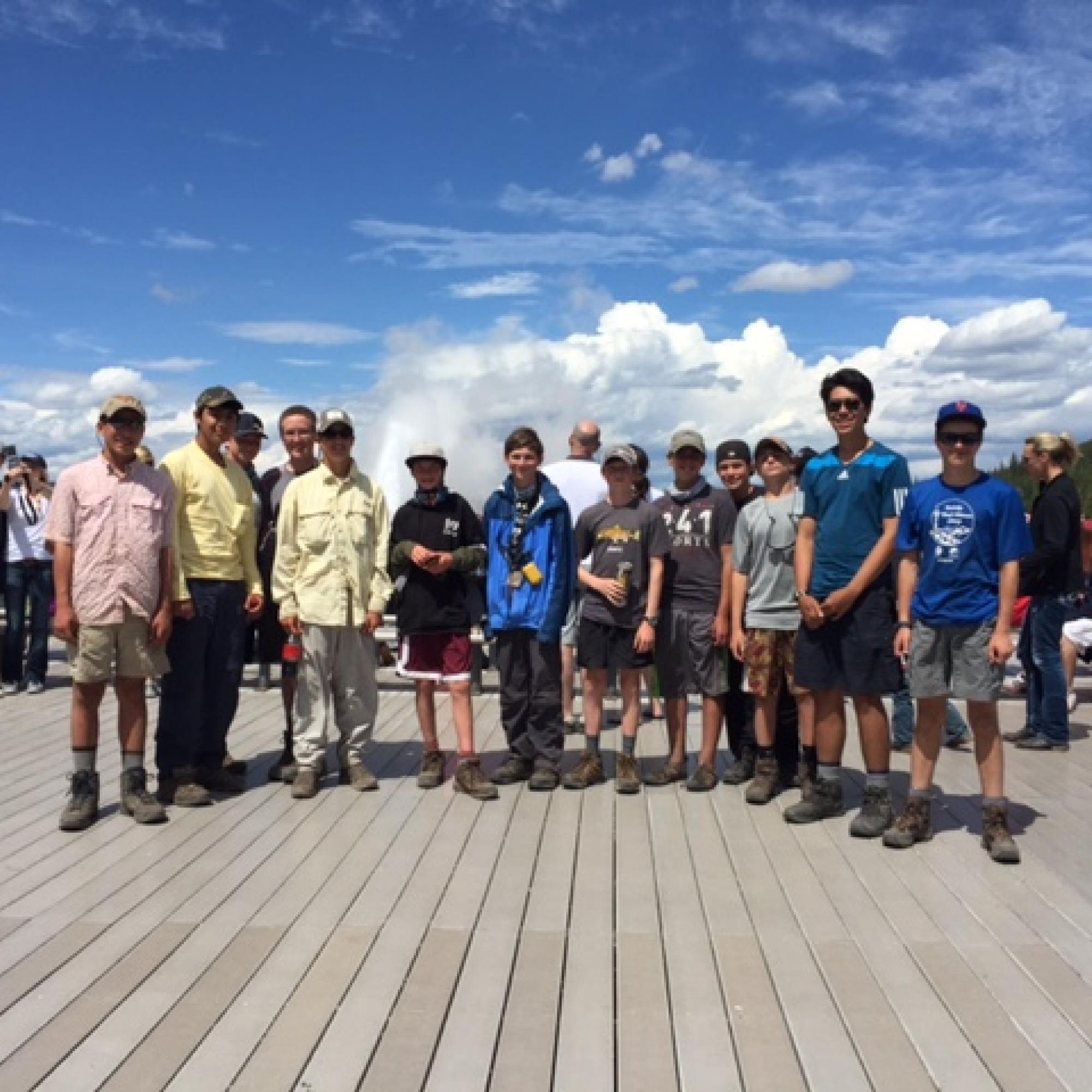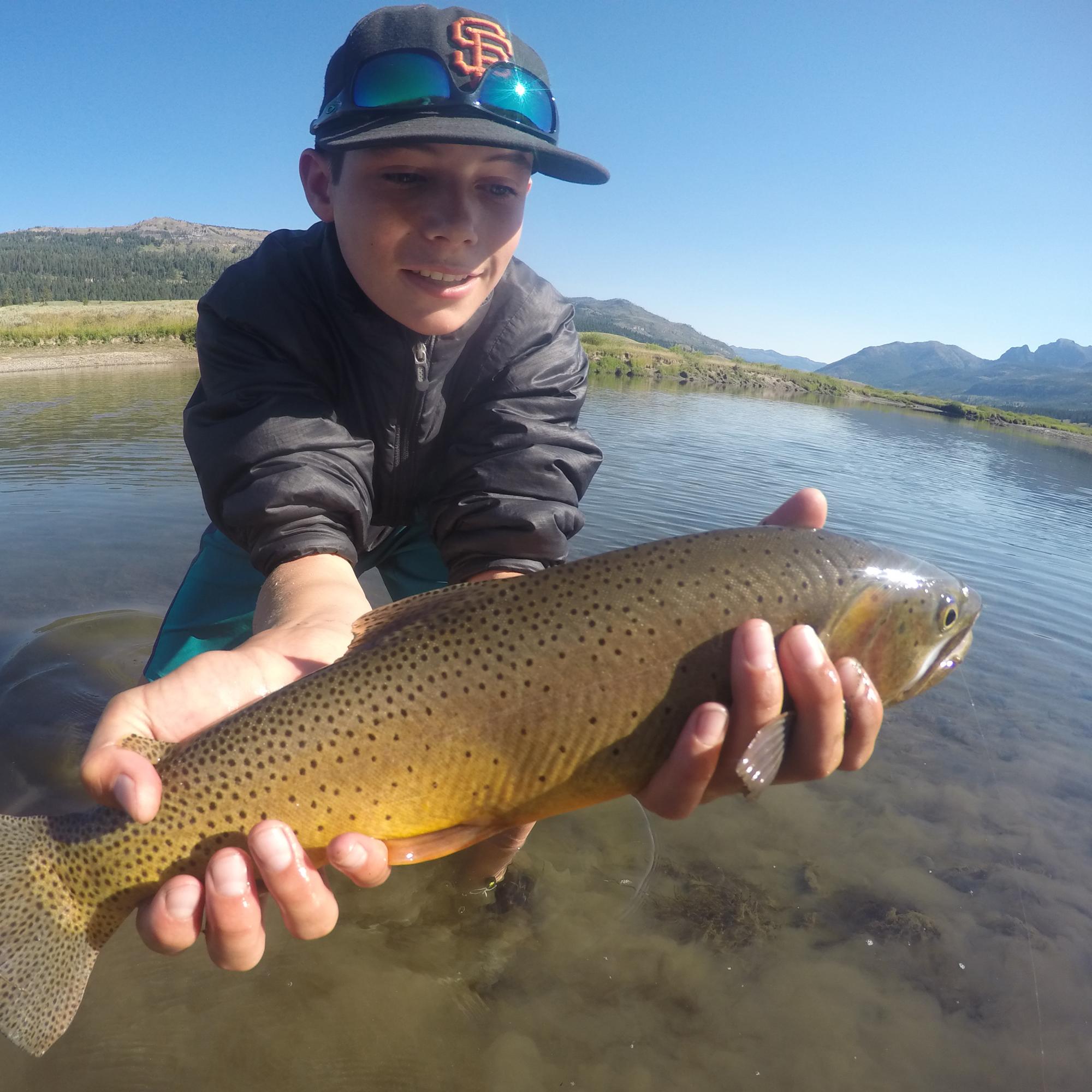 Ages

Entering 7th Grade

Entering 8th Grade

Entering 9th Grade

Entering 10th Grade

Community Service

5 Hours

What to Bring

We have put together a list of all that you will need for a successful and comfortable expedition. We offer a rental program for most of the big ticket items like fly rods, reels, sleeping bags, etc..
Catch the eager trout of the Yellowstone Backcountry
Fish some of America's most famous rivers including the Madison, Gardner, and Lamar
Float fish the productive and scenic waters of the Snake from a drift boat with guides from Orvis Endorsed World Cast Anglers
Backpack into Slough Creek, one of the Lower 48's premier backcountry rivers. 
Raft through the rapids of the Snake River with local guides
Take in the natural beauty of Yellowstone's unique ecosystem
Watch as Old Faithful shoots boiling water over 100ft into the air
Camp out under a blanket of stars
Enjoy great food while reliving your adventure with friends around the campfire
Day 1-3
After arriving in Jackson Hole, WY we will spend the night getting to know each other before heading into Yellowstone the next morning. Excited about the days ahead we we will be up early to make our way to our campsite along the banks of the Madison River, but not before stoping by Old Faithful to watch the iconic geyser erupt. After setting up camp you will spend two days working 1 on 1 with your guides developing fly fishing skills on the Madison River.
Day 4-6
Using what we learned we will head into our first backcountry section where time between catching trout will be spent learning backcountry camping skills, and backpacking through the scenic Yellowstone wilderness.
Day 7-8
After showers and setting up camp at Mammoth Hot Springs we will have plenty of time to walk down to the Gardner River in search of its large trout brown, rainbow, and cutthroat trout. 
Day 9-12
Using all we have learned about fly fishing and backpacking we will spend four days catching native Yellowstone Cutthroat in the pristine and picturesque Lamar Valley section of the park. After exiting the backcountry we will head into Jackson Hole for another round of showers and some pizza.
Day 13
Nothing is more synonymous with Jackson Hole Fly Fishing than a float down the Snake River. We will join guides from World Cast Anglers, catching Snake River Cutthroat in the shadows of the Teton Mountains.
Day 14
Our final day together will be spent paddling the thrilling rapids of the Snake River Canyon under the supervision of local guides. That evening we will relive our amazing adventures during dinner at one of Jackson Hole's local restaurants before departing the next day.
Species
Yellowstone Cutthroat
Snake River Cutthroat
Brown Trout
Rainbow Trout
Brook Trout
Water
Madison River
Snake River
Gardner River
Lamar River
Slough Creek
Yellowstone backcountry streams and lakes
How, where, and when, do participants meet their group?
The Yellowstone Adventure begins and ends at the Jackson, WY Airport. Participants can fly to/from the Jackson airport on arrival/departure day or be dropped off/picked up by a parent/guardian. For participants flying to and from the trip, you may look for flights that arrive at any time on the first day of the trip. On the last day of the trip flights that depart before 2 pm are ideal. Jackson airport is small and easy to navigate. Planes unload on the tarmac and your trip leader will be there waiting for you as you walk into the terminal. On departure day your trip leaders will help you get checked in and wait with the group until the last participant's flight leaves the ground.
Do I need to have fly fishing experience? 
No experience necessary. No matter your skill level your guides will work with you to make you a skilled fly fisherman or woman.
Do I need my own fishing equipment?
Students are responsible for their own fly rod, reel, line, and a few other personal fishing items. Please contact us for a full packing list. Don't have your own gear? Not a problem. We have top quality Orvis rods and reels available to rent.
What other equipment will I need?
We will send you a full packing list if you are interested in signing up for one of our Adventure Academies. Group gear such as tents, stoves, etc are all provided by LFFE. Personal gear such as sleeping bags and backpacks are all available to rent.