Expand your backcountry and fishing skills in the premier backcountry fishing destination in The West
Have you wanted to take your fly fishing and backpacking skills to the next level, but have wanted to do so on a shorter trip? Well this trip is the perfect fir for you. The rugged Wind River Range of Wyoming has quickly become a favorite trip destination for LFFE. Thousands of lakes, thousands of miles of fishable streams, creeks, and rivers, at least a dozen different species of trout, and one of the largest wilderness areas in the continental United States makes "The Winds" a truly unique trip location. Like the Wind River Expedition, we will head into the backcountry with the assistance of pack animals to lighten our loads. Once established at our base camp, we will hike, fish, and explore in this fly angling paradise. When we out of the backcountry, we will complete our service project before float fishing the nearby Wind/Bighorn River. This trip has it all: big mountains, big views, and big fish. Don't miss out on this trip of a lifetime to one of the greatest fishing destinations in the world!
Upcoming Trips
| Dates | Cost | Arrive/Depart Location |
| --- | --- | --- |
| Jul 23 - Aug 01, 2021 | $2,995 | Denver, CO |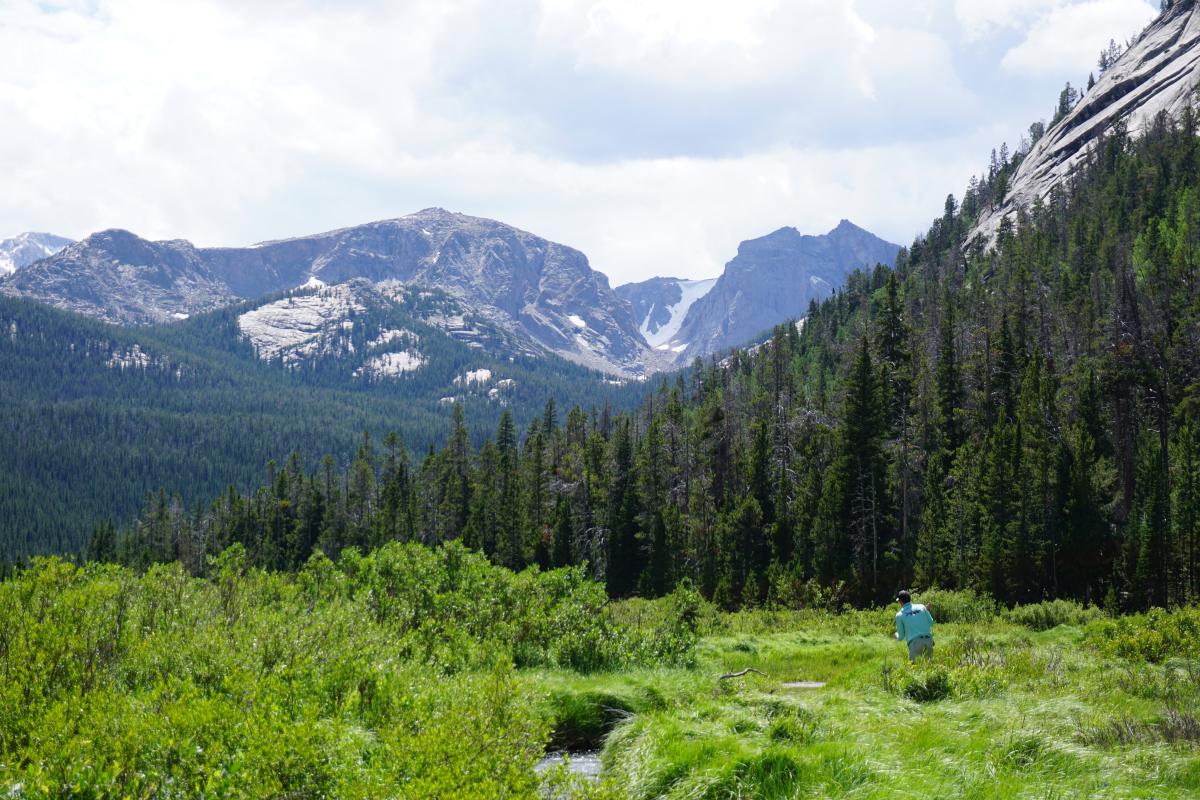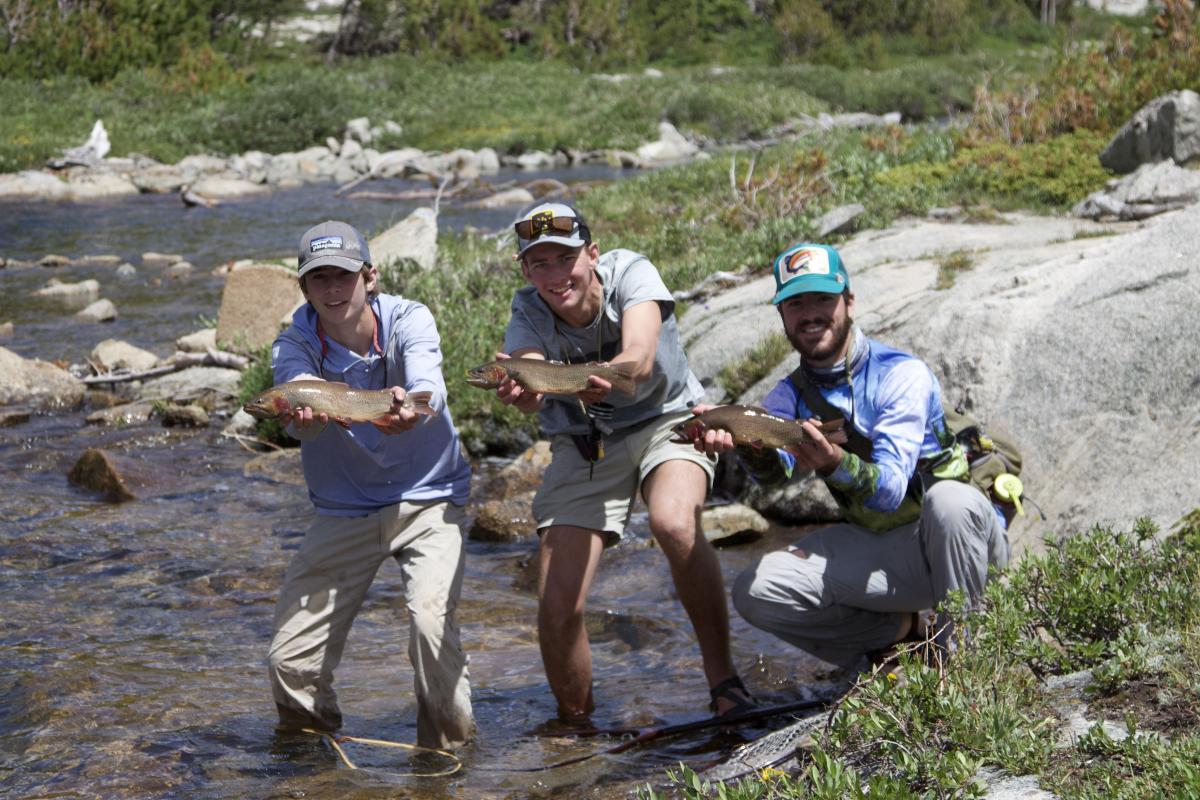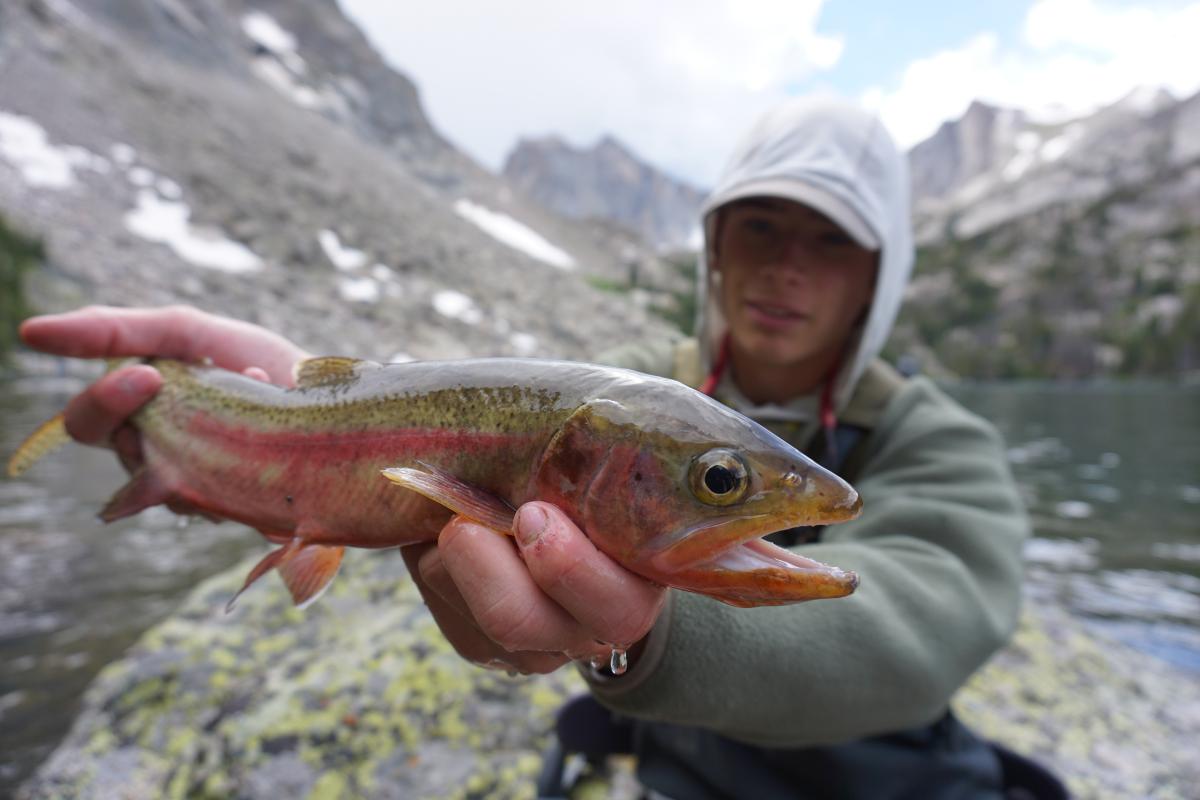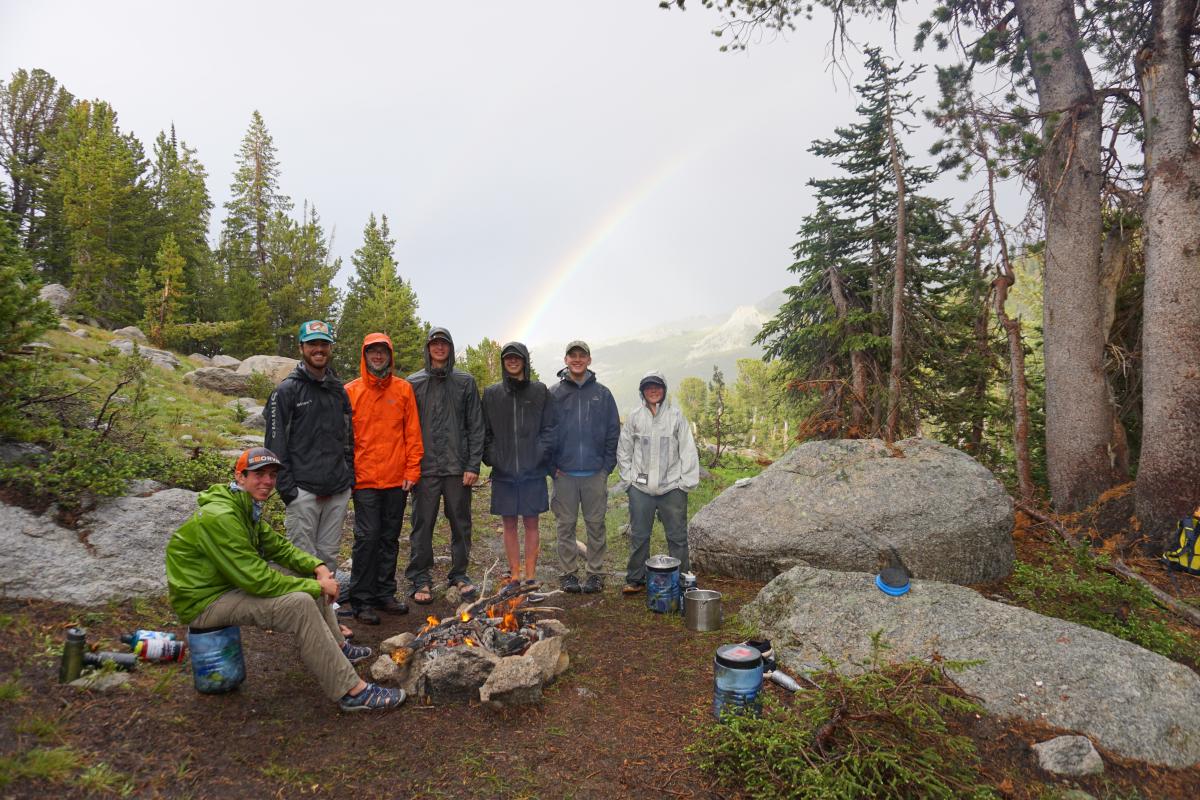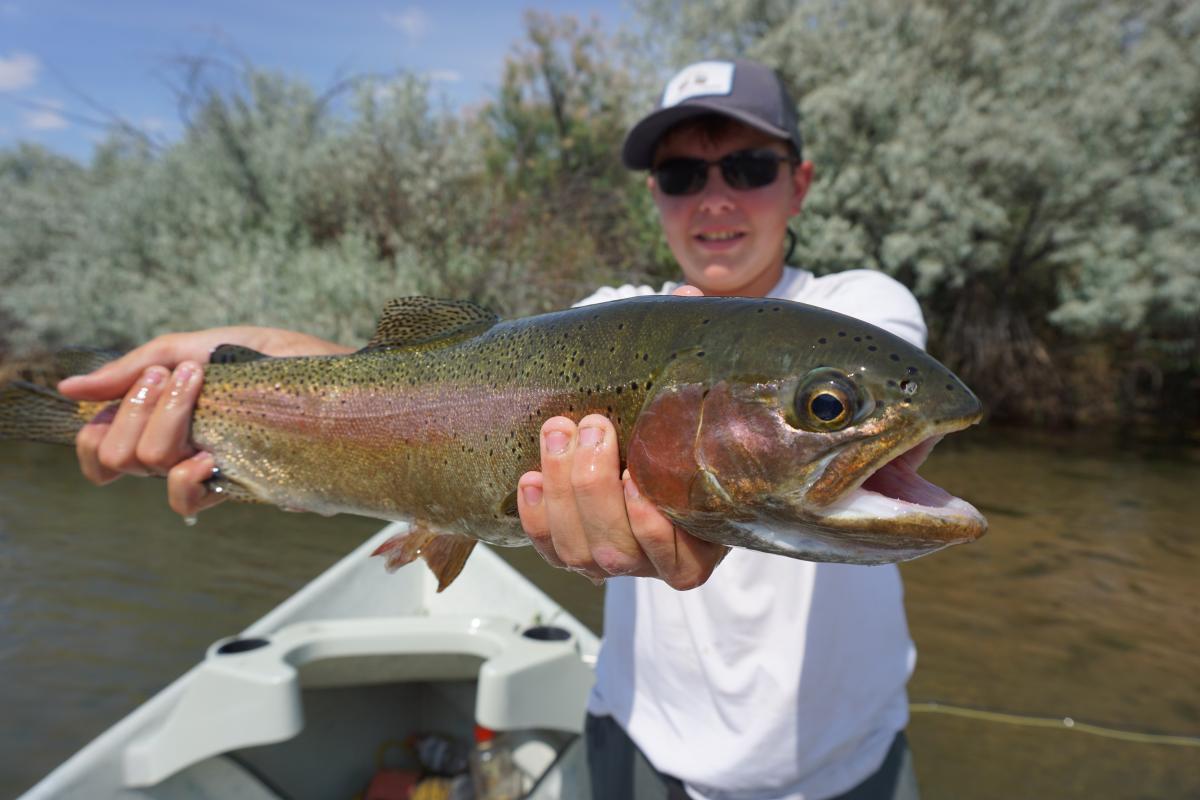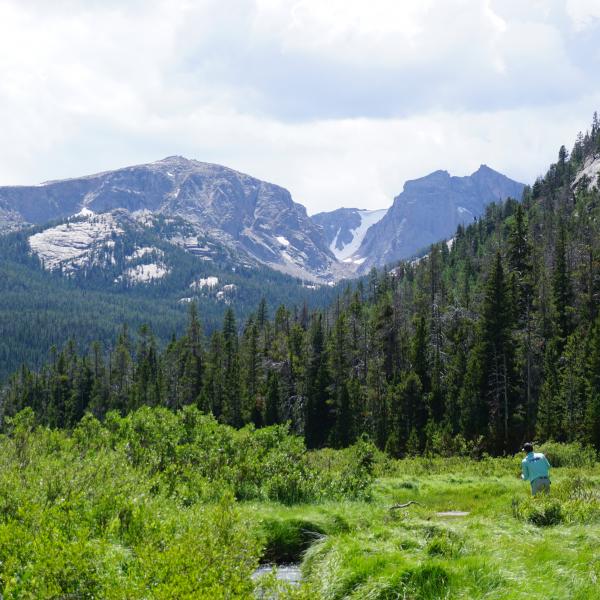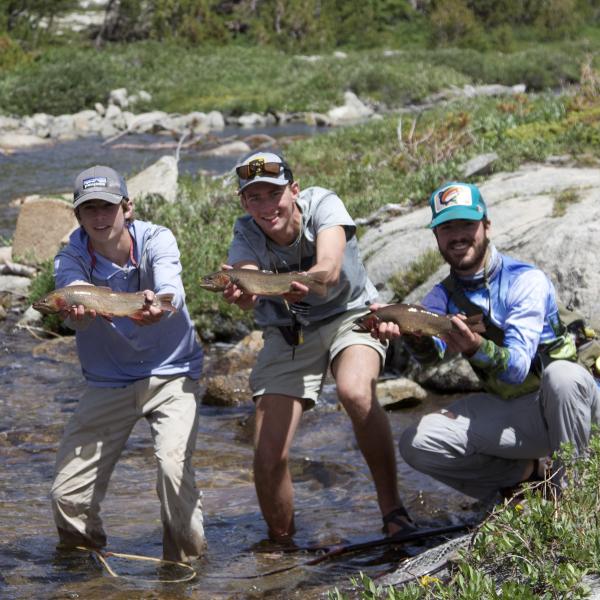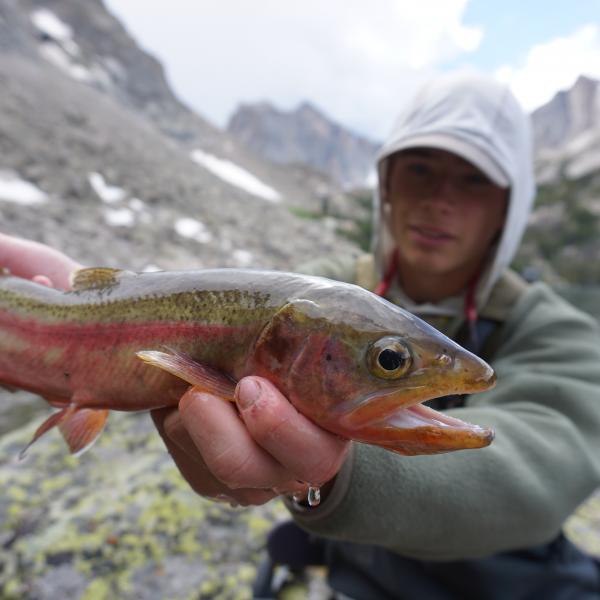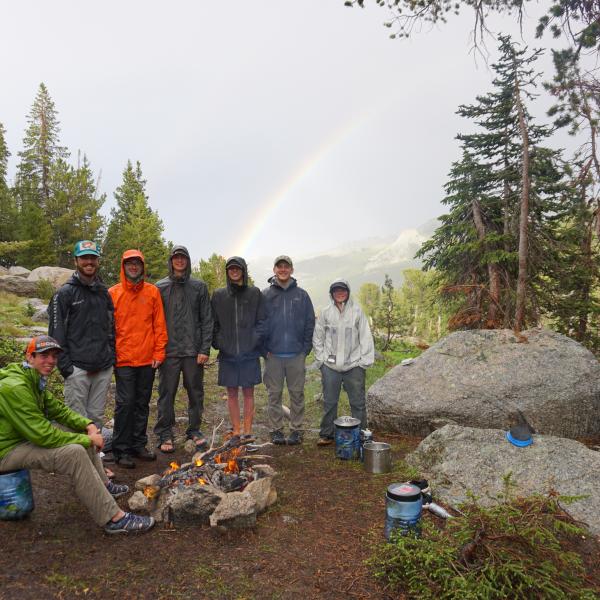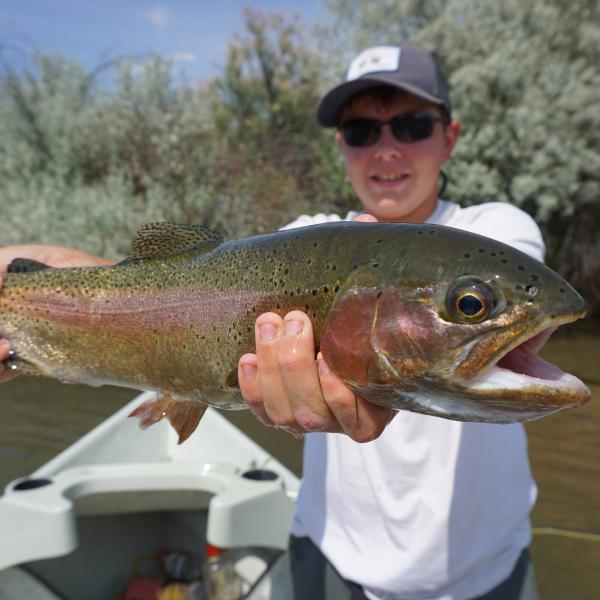 Ages

Entering 7th Grade

Entering 8th Grade

Entering 9th Grade

Entering 10th Grade

Entering 11th Grade

Community Service

5 Hours

What to Bring

We have put together a list of all that you will need for a successful and comfortable expedition. We offer a rental program for most of the big ticket items like fly rods, reels, sleeping bags, etc..
Catch trophy-sized wild trout in in high alpine lakes
Explore the backcountry with the support of pack animals
Fish remote lakes almost never visited by anglers
Discover the extraordinary scenery of the Wind River range
Days 1-2
Arrive in Denver, drive to Lander, WY.  Fly fishing instruction and backcountry prep.
Days 3-7
Backpacking and Fly Fishing in the Wind Rivers assisted by pack animals.
Days 8-9
Community Service Project, and a full day float fishing trip with local guides on The Wind/Bighorn River.
Day 10
Depart from Denver, CO.
Water
Top Secret small streams and lakes
HOW, WHERE, AND WHEN DO PARTICIPANTS MEET THEIR GROUP?
The Wind River Adventure begins and ends at the Denver International Airport. Participants can fly to/from the airport on arrival/departure day or be dropped off/picked up by a parent/guardian. Please plan to arrive before 2 pm on arrival day. On the last day of the trip flights that depart before 2 pm are ideal. Unaccompanied minors will be met at their gate. Participants flying as an adult should follow signs to the baggage claim. Their LFFE trip leader will meet them there. On departure day, your trip leaders will help you get checked in and wait with the group until the last participant's flight leaves the ground.
Do I need to have fly fishing experience? 
Our Adventures are made up of students ranging in experience from total beginner to expert. Regardless of your skill level, your guides, along with a variety of water fished, will make you a more confident and independent angler. 
Do I need my own fishing equipment?
Students are responsible for their own fly rod, reel, line, and a few other personal fishing items. Please contact us for a full packing list. Don't have your own gear? Not a problem. We have top-quality Orvis rods and reels available to rent.
What other equipment will I need?
We will send you a full packing list if you are interested in signing up for one of our Adventure Academies. Group gear such as tents, stoves, etc., is all provided by LFFE. Personal gear such as sleeping bags and backpacks are all available to rent.