Discover the charm of the Julian Alps while chasing the elusive Marble Trout
Join LFFE Head Guide Charlie Parr on this trip of a lifetime to chase one of the rarest species of trout in one of the most beautiful and unspoiled countries in Europe. We will arrive in the capital, Ljubljana, where we will recover from our travel to Europe by taking in the sights of the city, and enjoying the local food and wine. On our second full day in the country we will warm up by going after rainbow trout, brown trout, and maybe the occasional grayling. We will then make our way to the Julian Alps to chase marble trout, but first we will take a quick detour to loosen up and sample some of Slovenia's incredible wines by visiting the Goriška Brda wine region. Once situated in the Soča Valley at a local farm, we will explore the mesmerizing Soča River, its stunning tributaries, and the majestic Julian Alps in search of the rare and beautiful Marble Trout. The Marble Trout is endemic to the Adriatic Basin, but due to habitat loss, hybridization with Brown Trout, and other factors, the only remaining pure populations of Marble Trout are found in Slovenia. Our expert local guides know all of the best spots to find these amazing fish, no matter the conditions. Plus, we will be fishing at the very beginning of the season in Slovenia, so the fish will be the least pressured as possible, giving you the best chance to land one of these special trout! Send us an email at [email protected] for more details.
Upcoming Trips
Dates
Cost
Arrive/Depart Location

Apr 15 - Apr 23, 2020

Apr 24 - May 02, 2020

$2,450

Ljubljana, Slovenia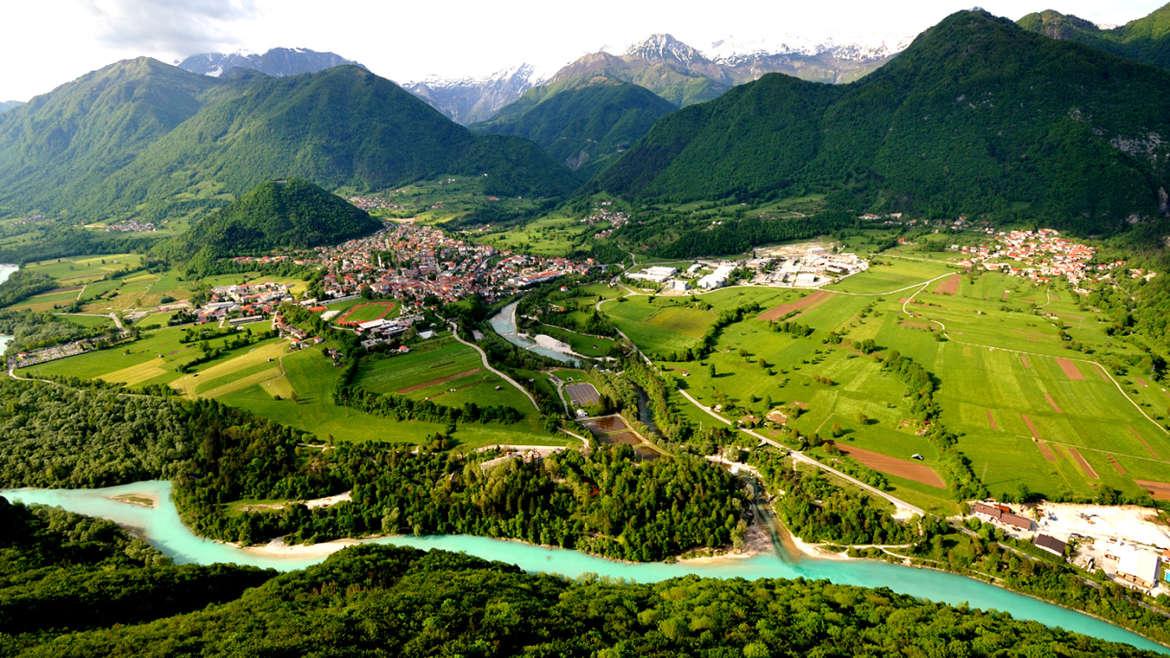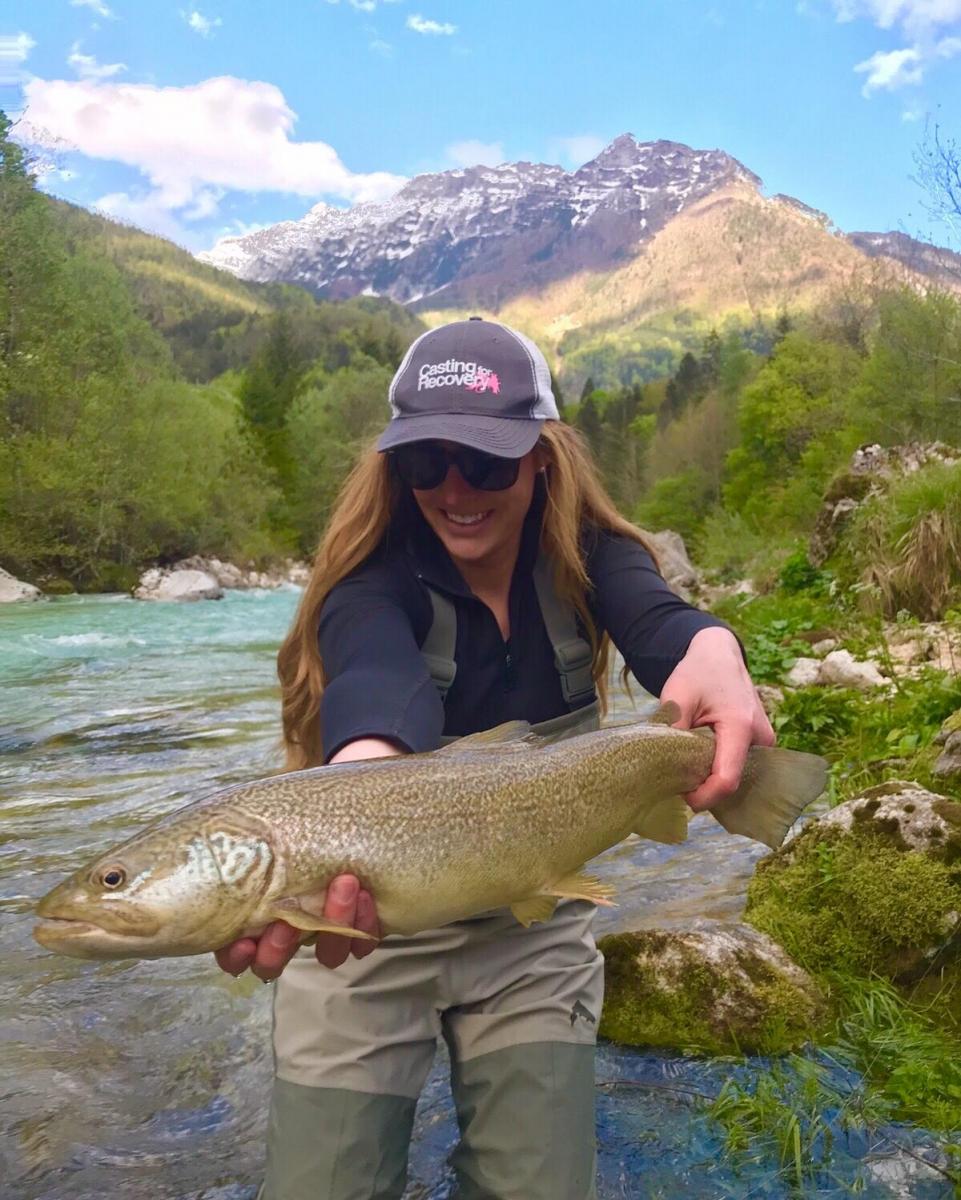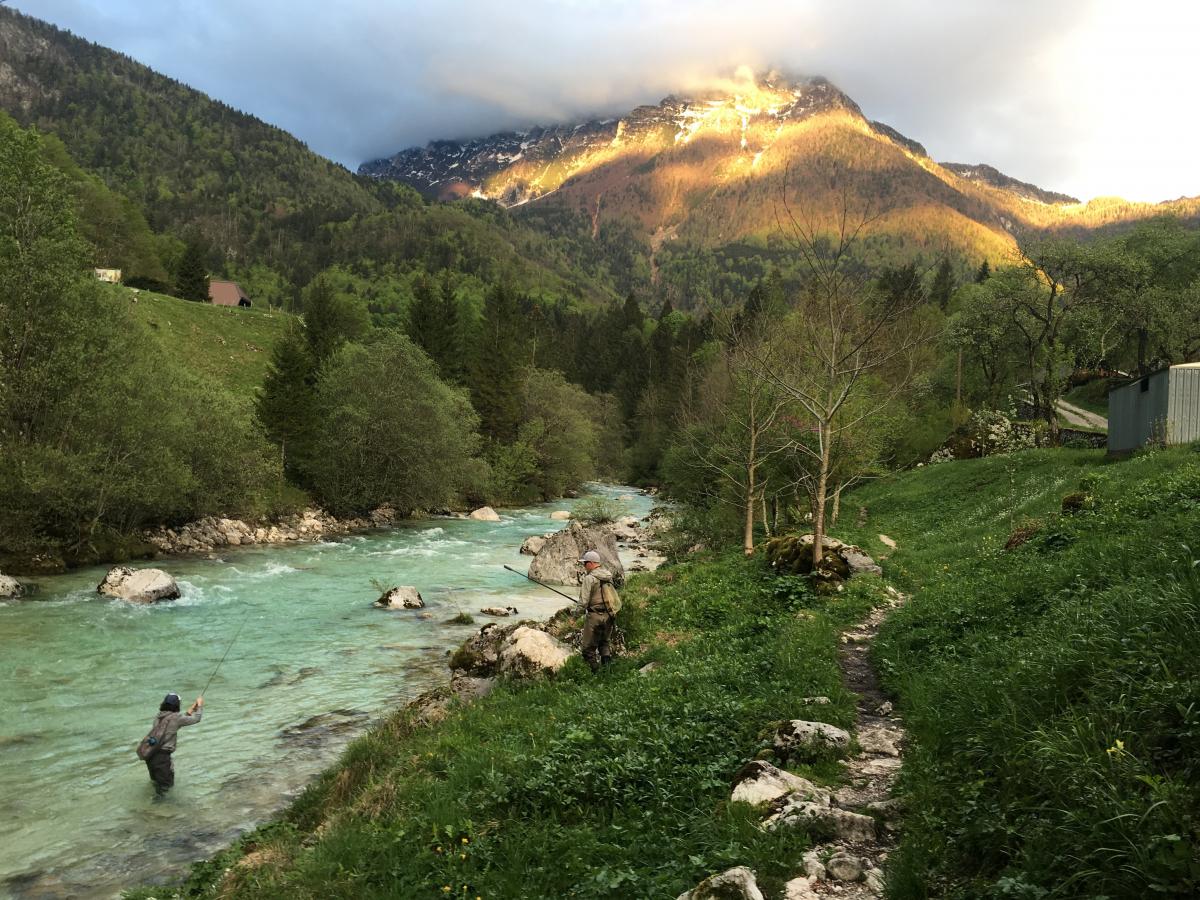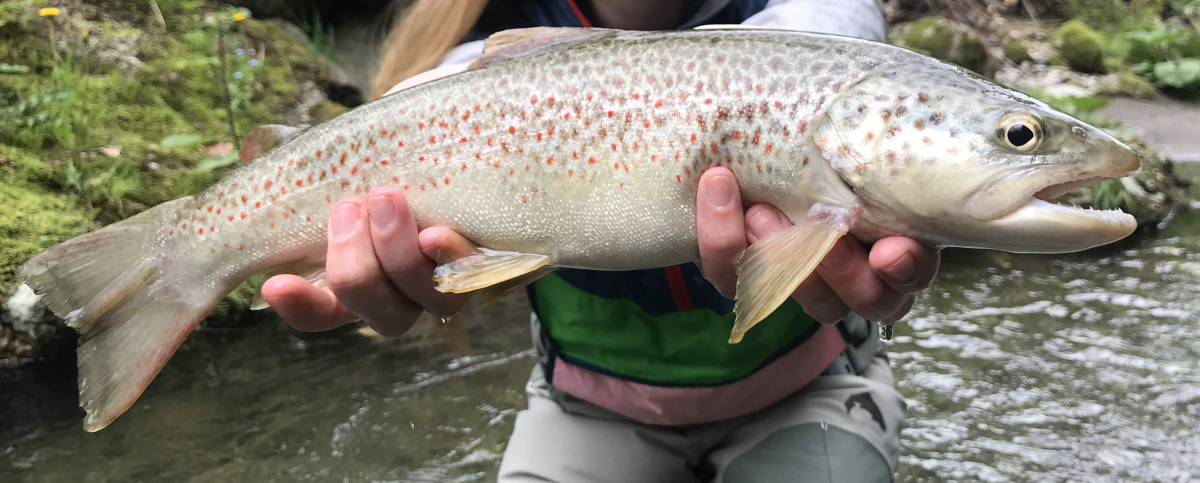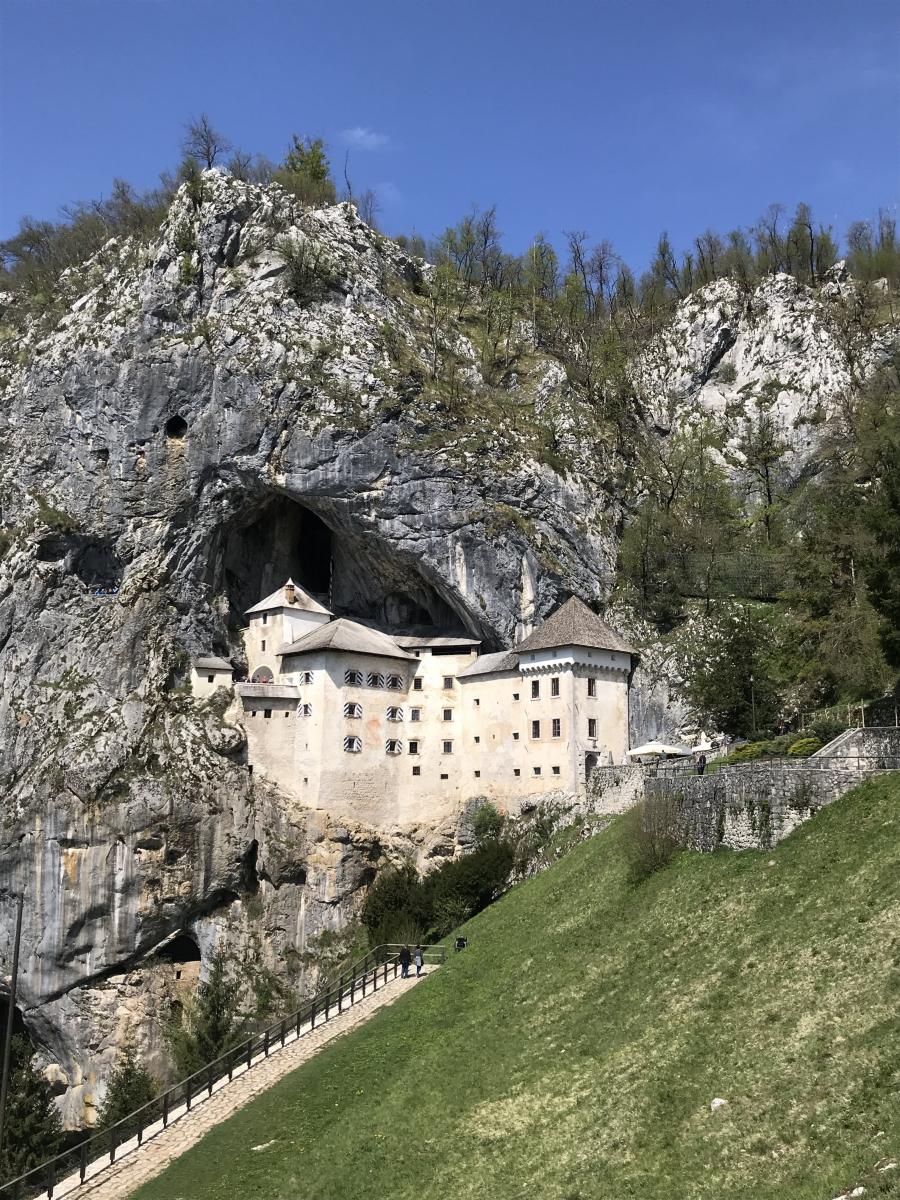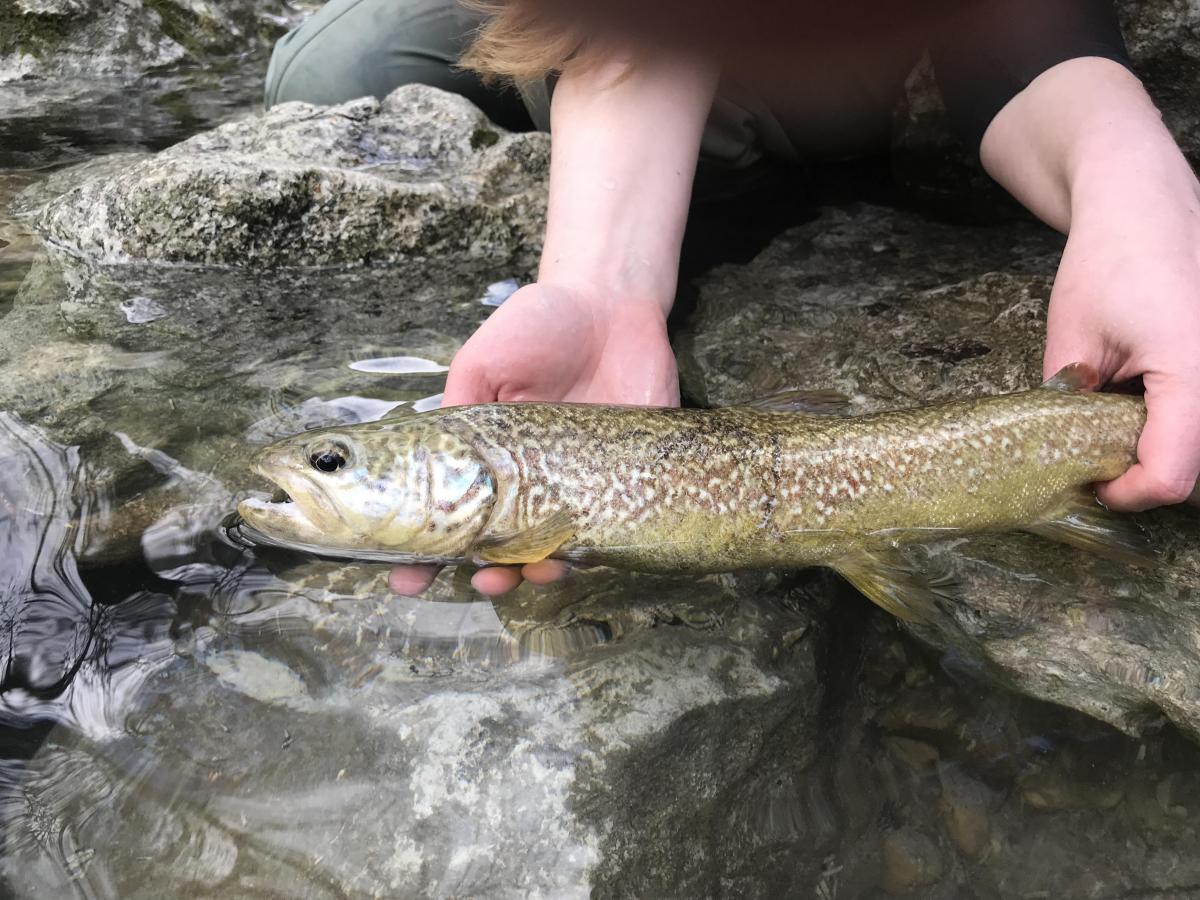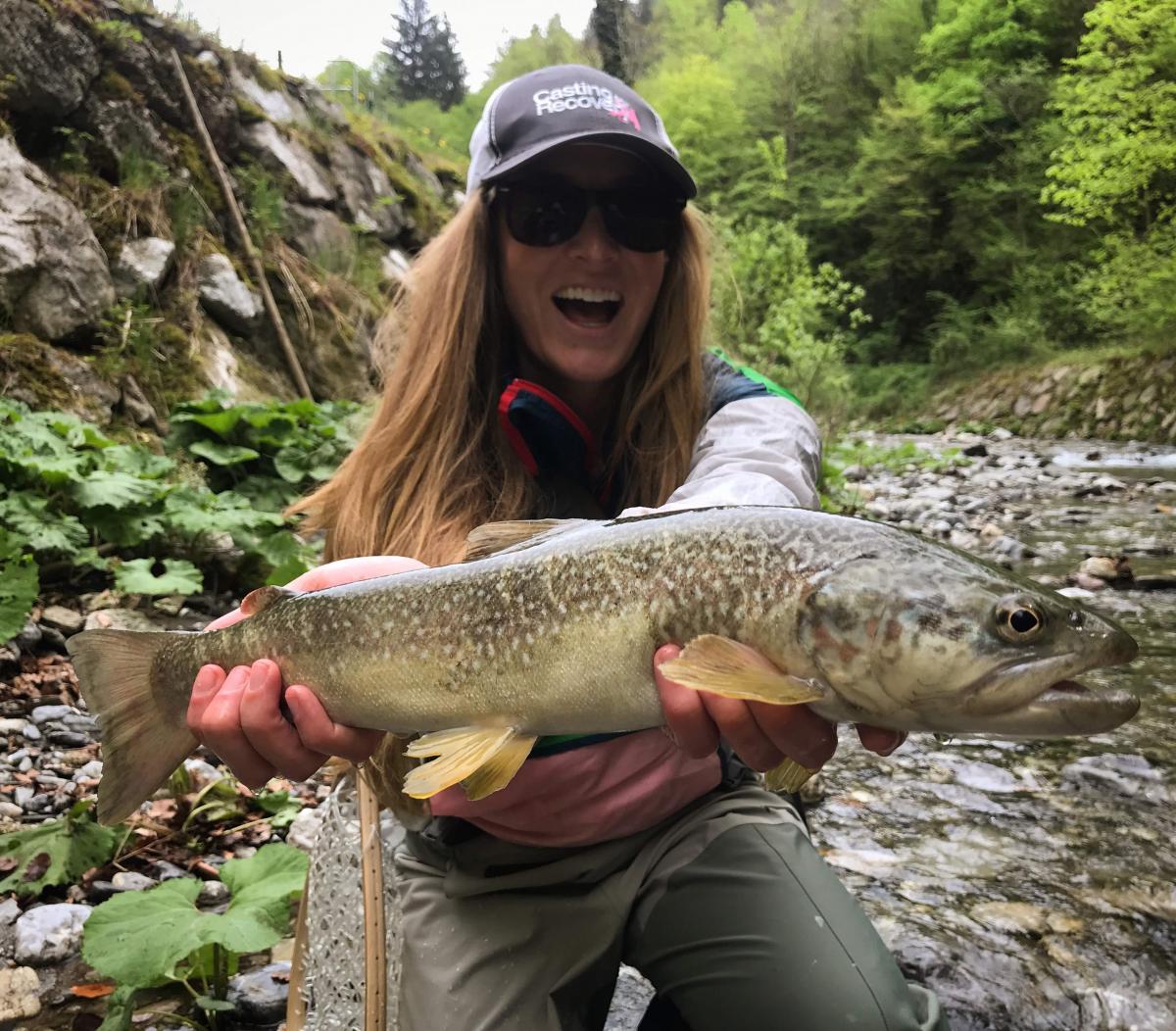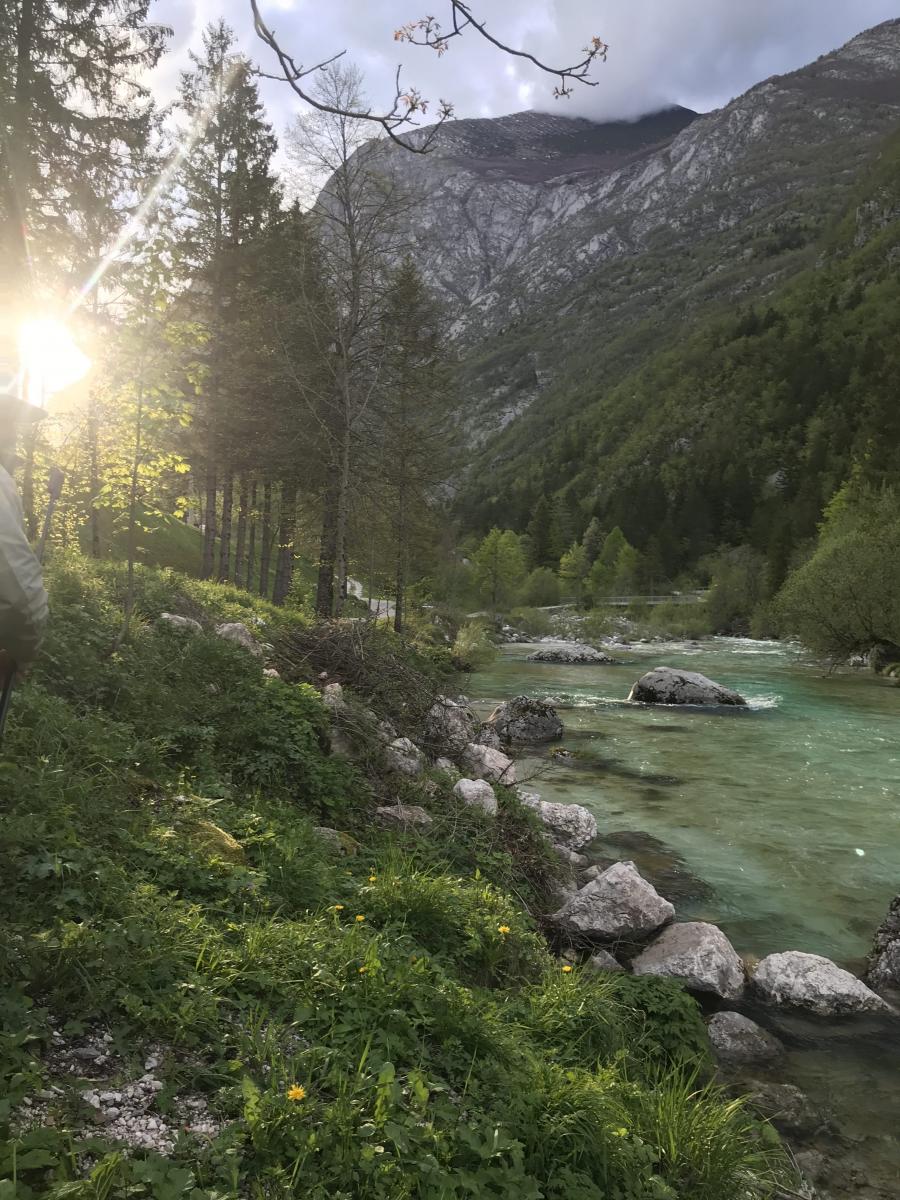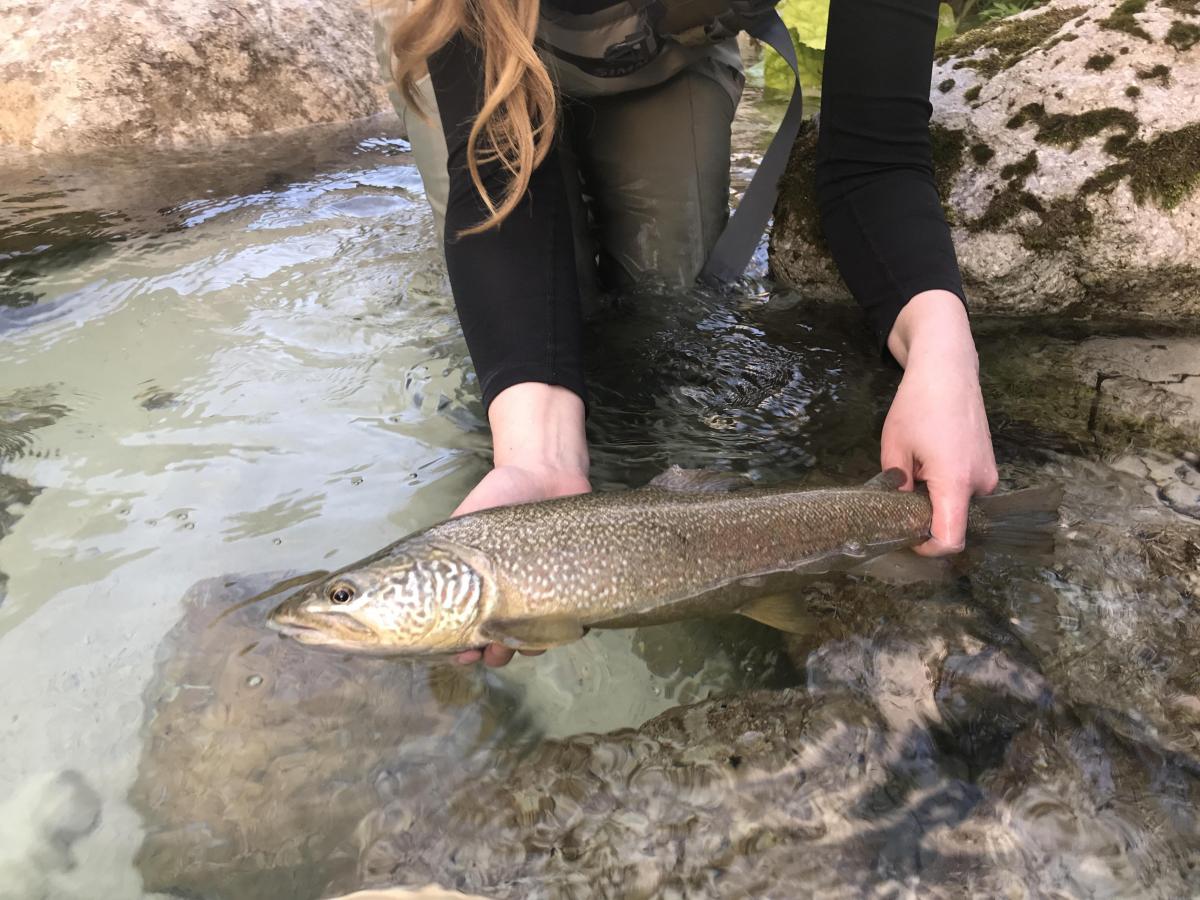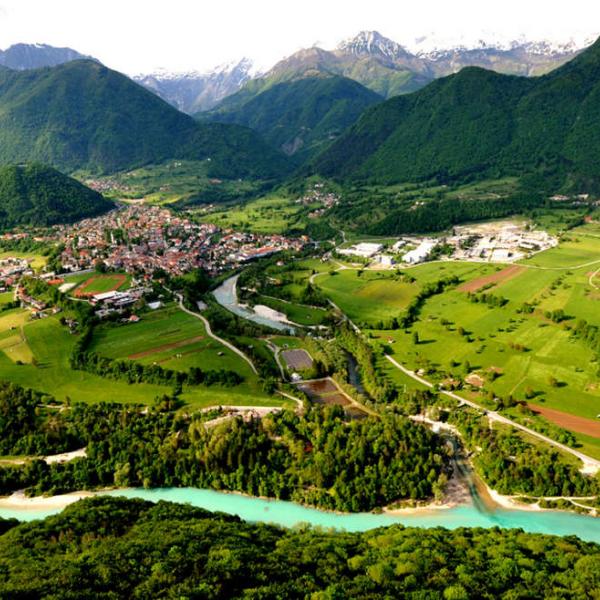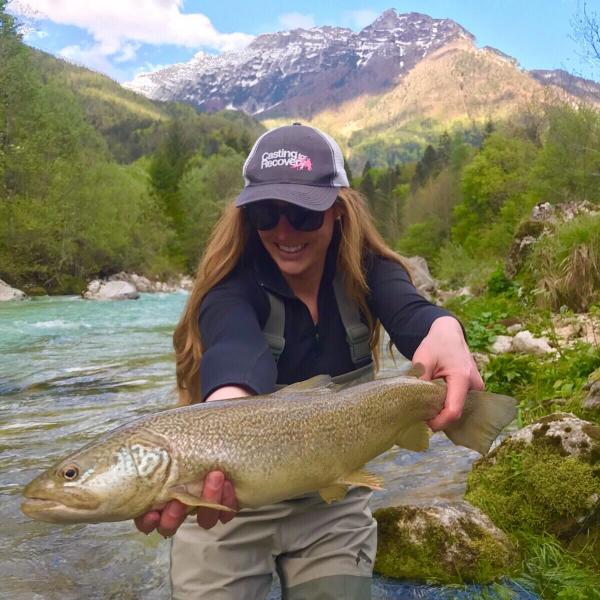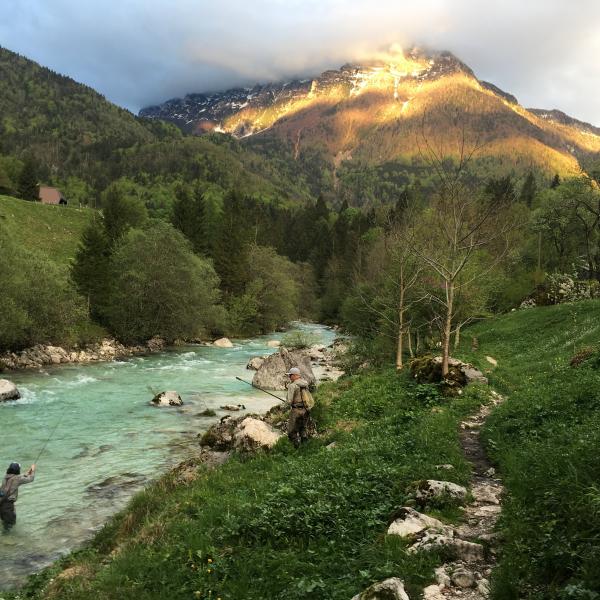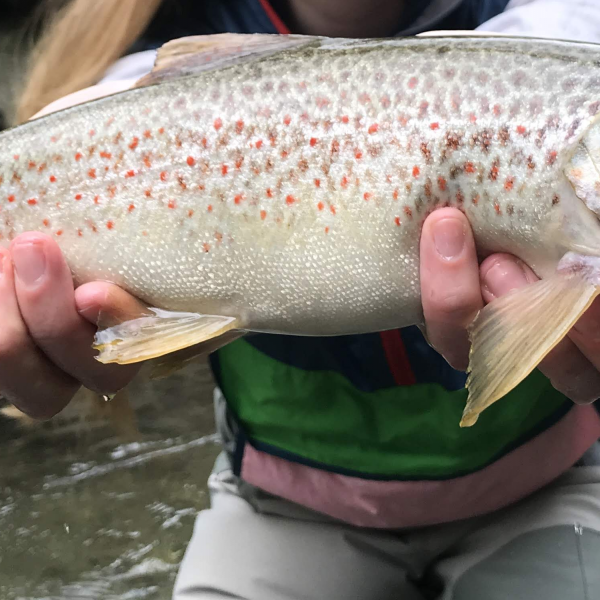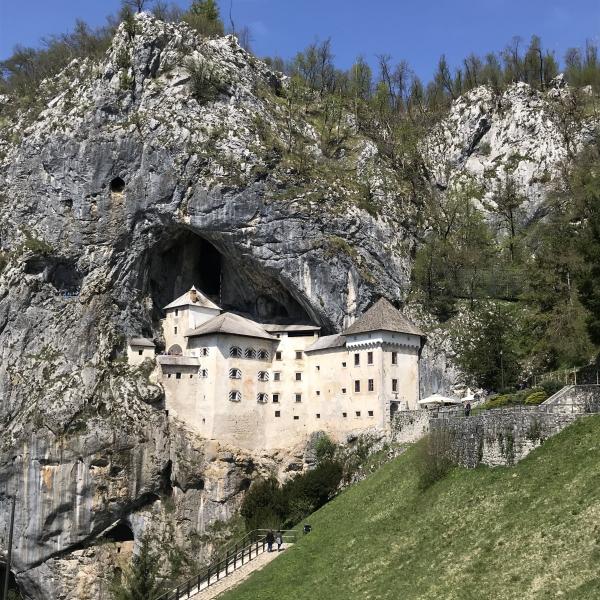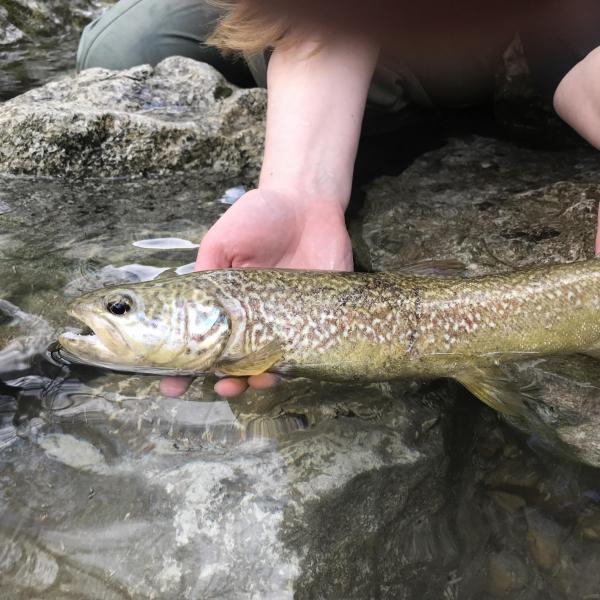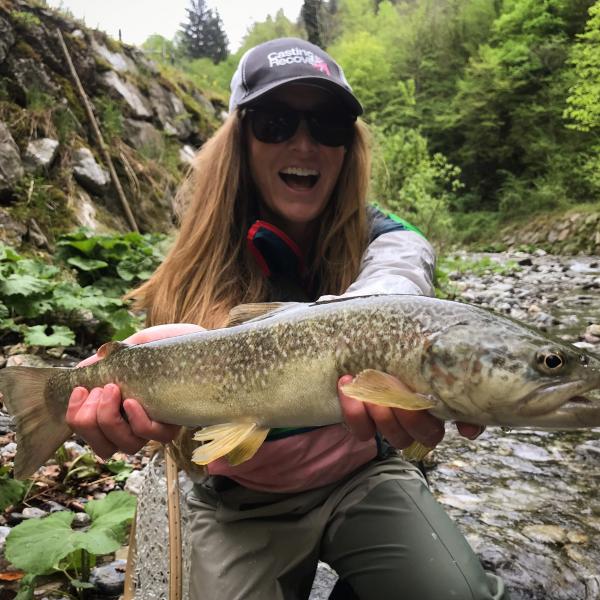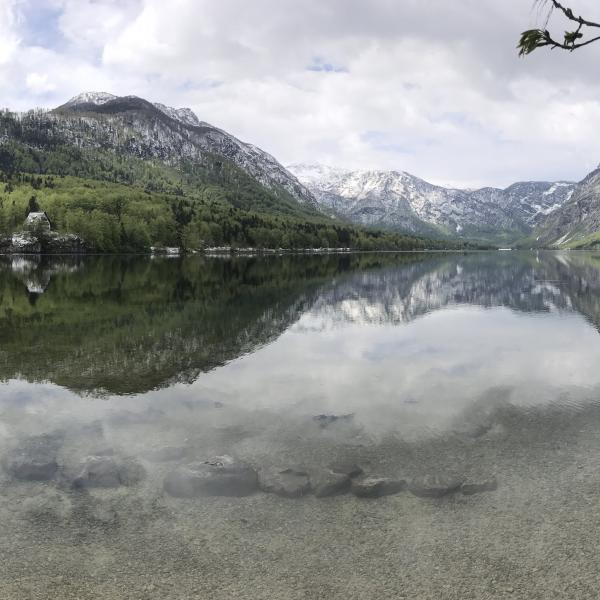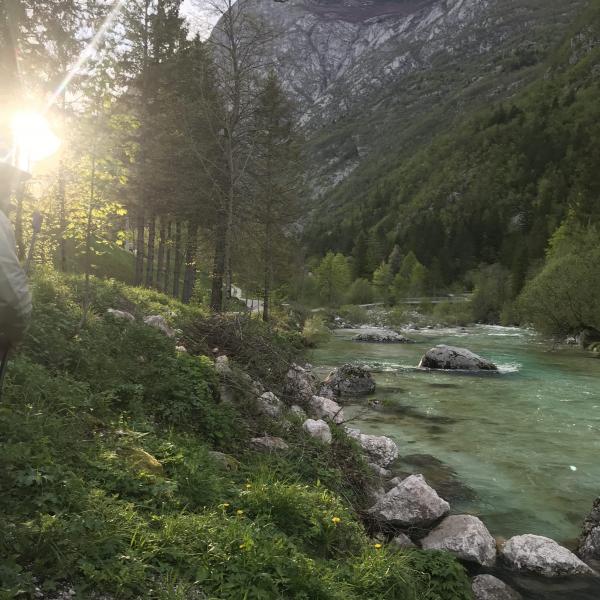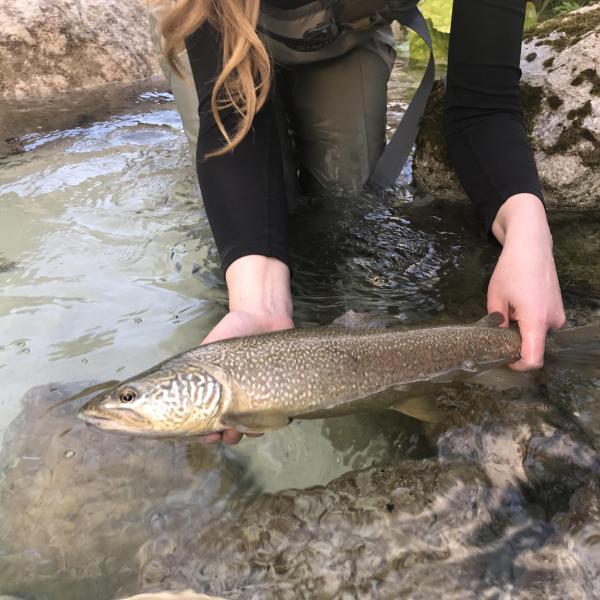 What to Bring

We have put together a list of all that you will need for a successful and comfortable expedition. We recommend that you bring your own rods, reels, waders, and boots, but these items can be rented in Slovenia at extra cost.

*Food, drinks, daily licenses, and gratuities are not inluded. Rod, tackle, waders, and boots not included. Round trip airfare to Slovenia is not included. Transportation within Slovenia is provided.
Catch trophy-sized Marble Trout
Explore the Soča River and its tributaries
Experience the charm of Slovenia's capital, Ljubljana
Enjoy world class cuisine and wine
Day 1-2
Arrive in Ljubljana, Slovenia. Explore Ljubljana by taking a food and wine tour of the city.  Recuperate from traveling.
Day 3
Fish outside of Ljubljana with local guides.
Day 4
Travel to Most na Soči in the Soča River Valley. Options for the day include visiting UNESCO World Heritage sites, or fishing 1/2 day in the Soča Valley.
Days 5-7
Fly fishing the Soča and its tributaries for Marble, Rainbow, Brown trout, and Adriatic Grayling with local guides.
Days 8-9
Return to Ljubljana, enjoy one last excellent meal.  Depart from Ljubljana