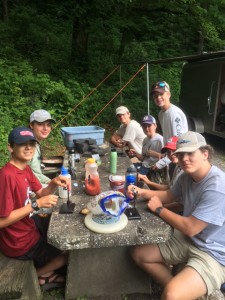 Tying Flies for the next days adventure." />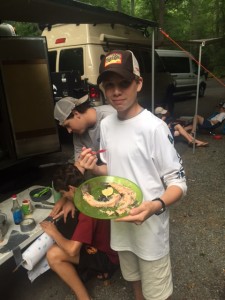 Orin learning that the end of Delayed Harvest Season definitely has its perks." />
It is hard to believe that the NC Blue Ridge Adventure is approaching the half way mark. I never thought I would say this during a trip in the Blue Ridge Mountains, but we are all praying for rain. The low and clear water has made the fishing extra technical, but that has not stopped our group of young fly fishermen from catching trout. Sunny days and clear nights sure do make for perfect camping weather.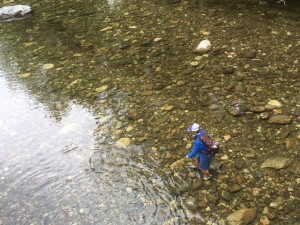 Mack Landing a nice rainbow." />
William with his first of many." />
We spent the last three days refining our skills on the Delayed Harvest section of the West Fork of the Pigeon River. Everyone in our small group, made up of total beginners and experienced anglers, is determined to take their fishing skills to the next level and it really shows. When we are not on the water we have been learning to tie flies for the next days adventures. The fact that everyone in our group has caught a fish on a fly they tied is a huge accomplishment.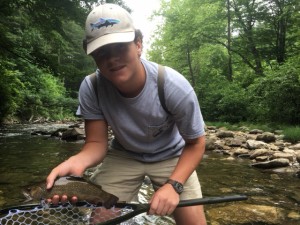 Michael with a fat brook trout." />
Today we head to town to do our laundry and shop for supplies before we head into the backcountry tomorrow morning. Needless to say we are all excited for the chance to catch some native Southern Appalachian Brook Trout in one of the few small mountain streams they still call home. We will let you know how it went when we hike back out on Wednesday.
Tight Lines,
Will and Crew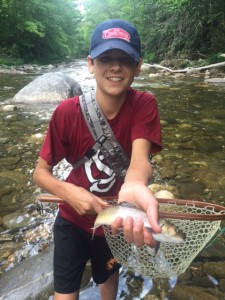 Selden with his first ever trout caught on a fly rod." />