Greetings from North Carolina,
We are back from a successful trip to the West Fork of the Pigeon! Everyone caught plenty of fish, and more importantly honed their fishing skills. We landed every possible species of trout in the river including brook, rainbow, and brown. We had a beautiful primitive campsite alongside the river which made for peaceful mornings and evenings.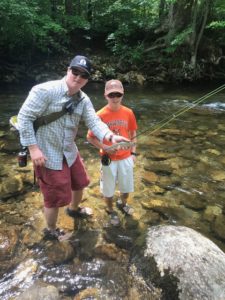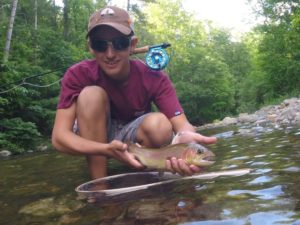 DCIM100GOPRO" />
This morning we got up early to head back into Brevard and admired a gorgeous drive along the Blue Ridge Parkway. Clothes have been washed and bellies have been stuffed. After a break from some fishing for some tubing down the river near camp we will spend this evening on the section of the Davidson River near the Federal Trout Hatchery in search of some huge trophy trout. The weather has been absolutely beautiful.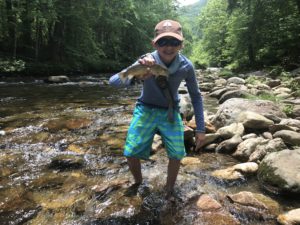 Starting tomorrow we are making some small changes to our schedule. We have an amazing opportunity to spend two nights camping out on a private section of the West Fork of the French Broad. The private water will be the perfect opportunity to put our new fly fishing skills to the test, and hopefully more than triple our fish count for the trip. After our two night stay we will hike into the backcountry in search of wild brooke trout in a smaller mountain stream. We will send an update before we head in on the 6th.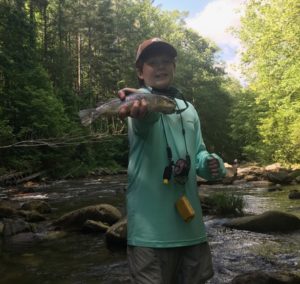 Life sure is good out here!
Tight Lines,
Will and Cal