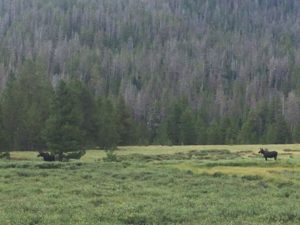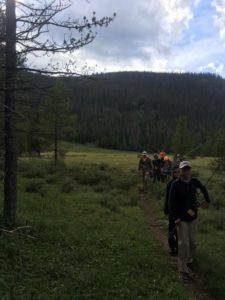 Time sure does fly when you're having fun!  It's hard to believe that we are already halfway through this trip.  We have been fishing hard the past few days, and the crew has done great so far. Our first full day in Colorado we went into Rocky Mountain National Park to learn the basics of fly fishing.  After mastering the basic knots and casts for fly fishing we divided into two groups to fish several different sections of the headwaters of the mighty Colorado River.  Most of the guys were able to snag at least one trout, and everybody was getting the hang of reading the water.  After fishing, we piled into the van to drive to our next destination at the far north-west corner of RMNP.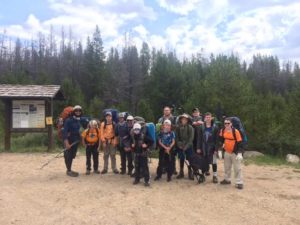 We woke up early the next day, broke camp, got our packs packed up, and headed off into the backcountry of RMNP.  After a short, but beautiful hike, we reached our campsite situated at the headwaters of the Cache la Poudre River, set up our camp, ate lunch, and set the guys loose on the nearby water.  It took almost no time at all before eager brook trout were rising to our flies, and shouts of "fish on" were ringing up and down the valley.  We fished for about 6 hours before reconvening for a sumptuous dinner of backcountry burritos, excited talk of the days fishing, and then the warmth of our sleeping bags.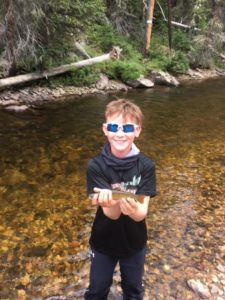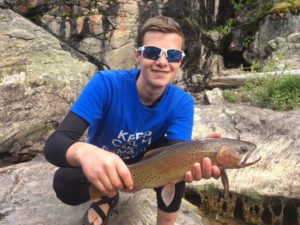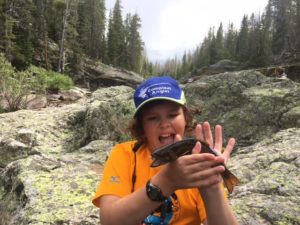 In the morning, we woke to the first frosts of fall here in the high country of the Rockies.  After our hot breakfast, we packed our day packs and hiked several miles downstream to the bigger water and gorgeous deep pools found on the Cache.  I'm proud to report that the guys absolutely killed it, and we're catching good sized brook trout and greenback cutthroats, the state fish of Colorado.  We slowly worked our way back up to camp, fishing the whole way, and bagged dozens and dozens of trout!  We got back to camp, relaxed for a few, then enjoyed a delicious dinner of backcountry pizzas, before falling asleep under the stars and the always impressive light show of the Pleiades meteor shower.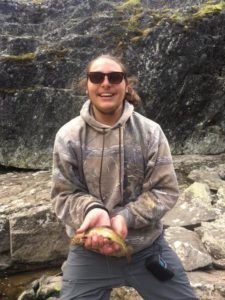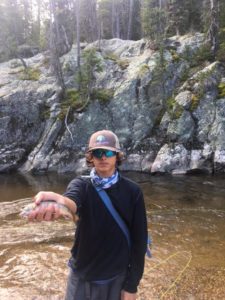 Today we hiked out of the backcountry, and began the long drive back to civilization, with a quick pit stop to chase the ever elusive arctic grayling.  The rest of the day was filled by hitting the showers, doing our laundry, and re-supplying our food.  Tomorrow, we will drive through RMNP on the famous Trail Ridge Road, hit up some high lakes for more fishing, and then preparing for our service project with the park.  Look for our next update at the end of the trip, and until then…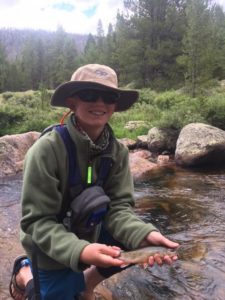 Tight lines! Charlie Parr