Mountain Trout Streams, Warm Water Predators, and Saltwater Flats.
Starting along the Appalachian trail in the Berkshires of Western MA, we will fish for trout in small mountain streams. As we make our way east towards the ocean, the mountains flatten, and the rivers widen. As the rivers get bigger, so do the fish in them. We will observe as the trout make way for aggressive smallmouth and predatory pike during an overnight canoe trip on the Housatonic River. Eventually, our journey east will bring us to the ocean. Flats fishing may not be the first thing that comes to mind when you think of Cape Cod, but what looks like a bottomless ocean at high tide reveal a maze of rivers and flats as the tides recede. Our trip coincides perfectly with the ideal time of year to target Striped Bass as they search the flats looking for crabs and sand eels. For three days, we will camp on the Cape with easy access to the Brewster and Chatham Flats, where we will hunt for stripers with the help of a local guide Patrick from Cape Cod on the Fly. On the final two nights of the trip, we will head to the North Shore. Our final fishing adventure begins when the charter boats pick us up right from our campsite. The last night we relive it all together during our banquet dinner before heading home the next day.
Upcoming Trips
| Dates | Cost | Arrive/Depart Location |
| --- | --- | --- |
| Jun 18 - Jun 29, 2022 | $3,925 | Boston, MA |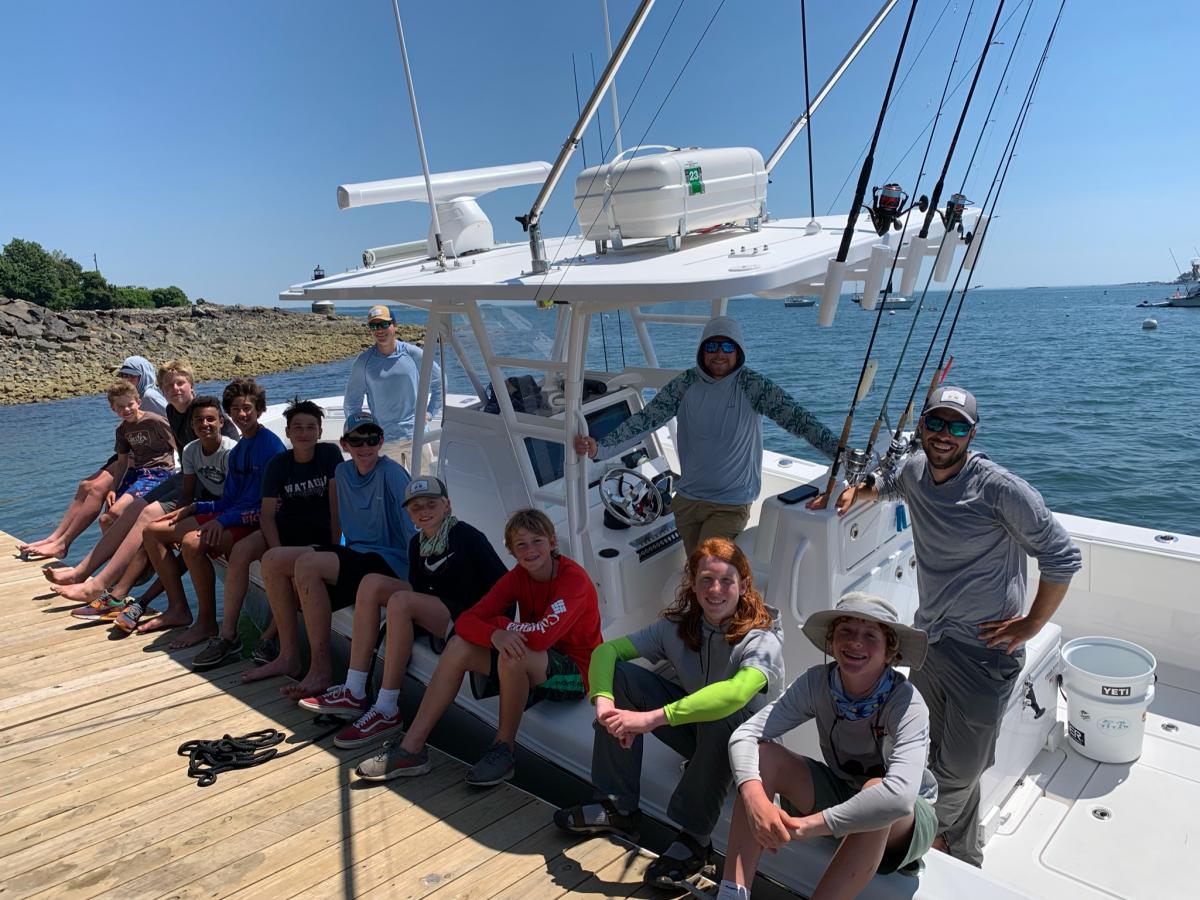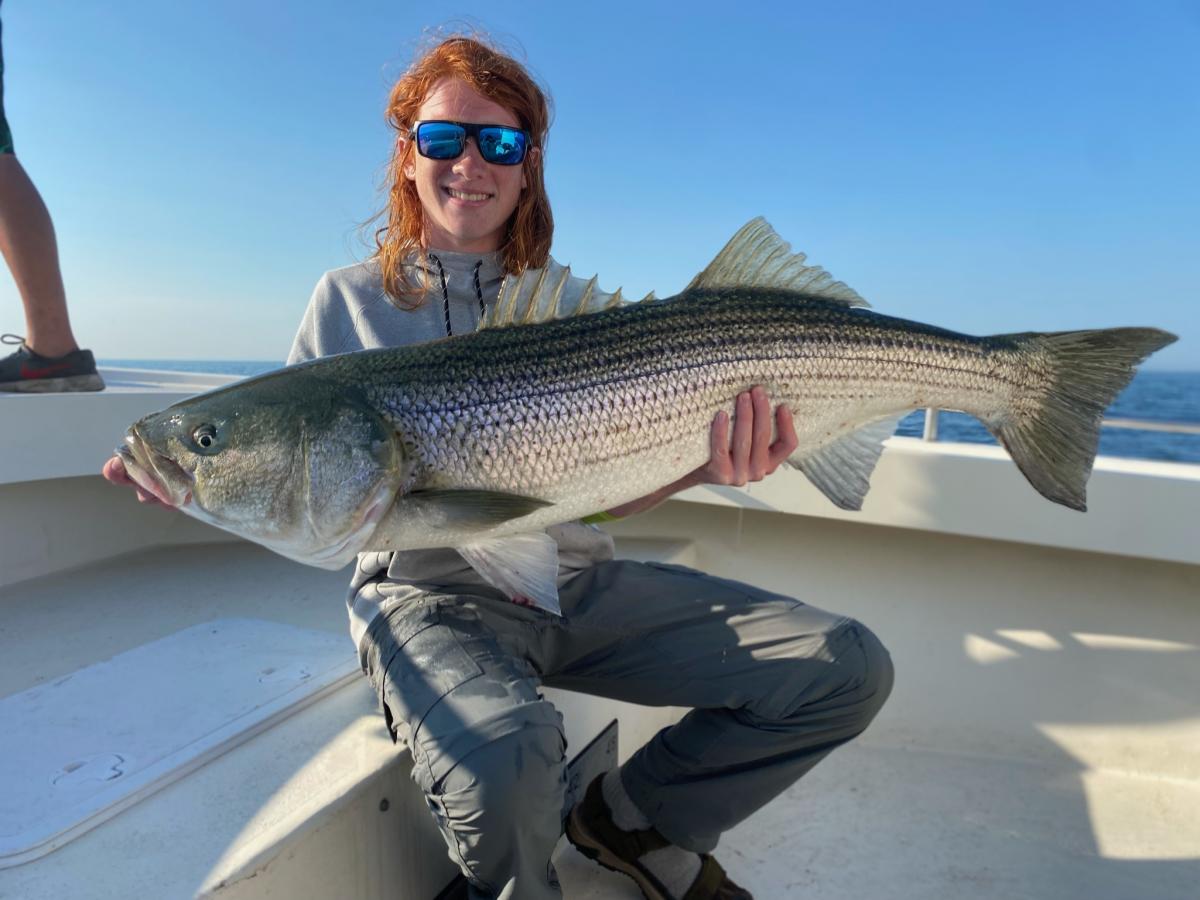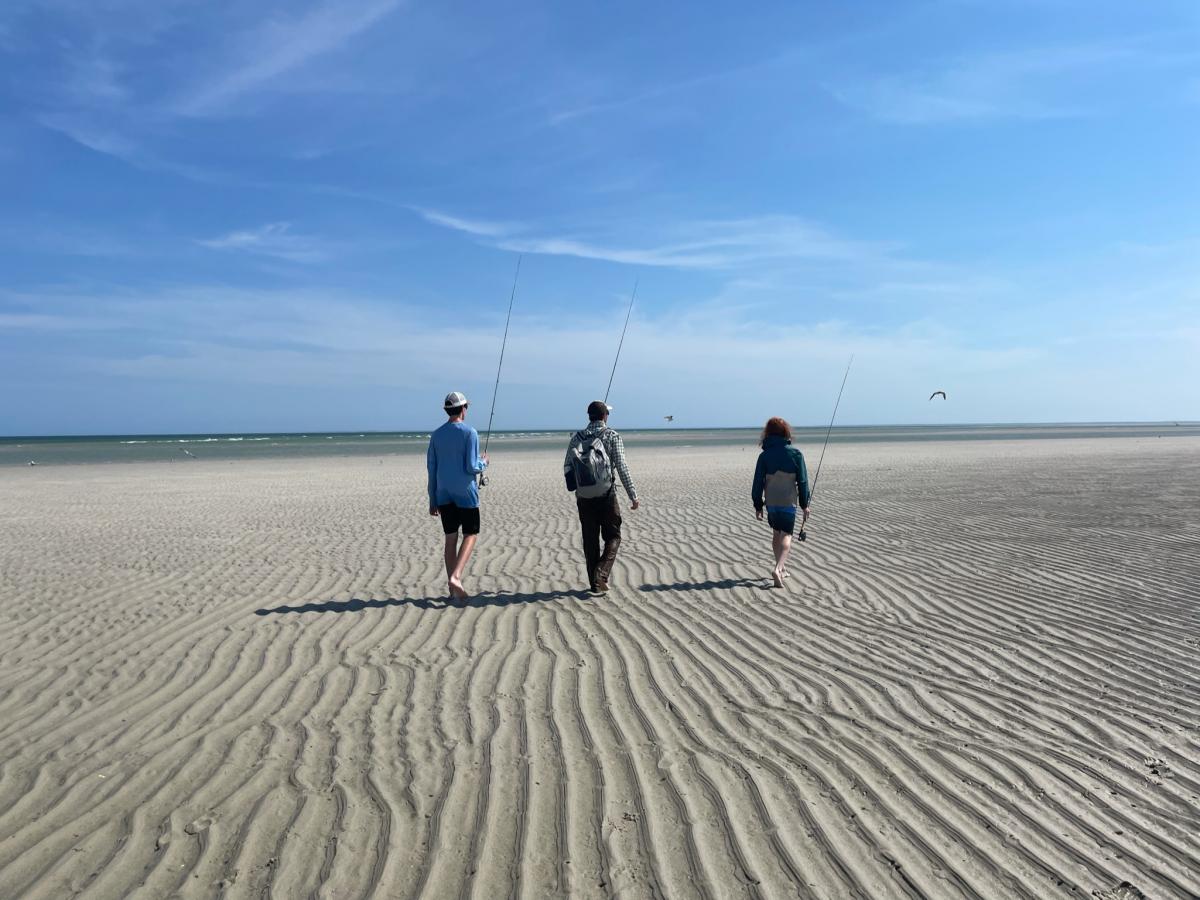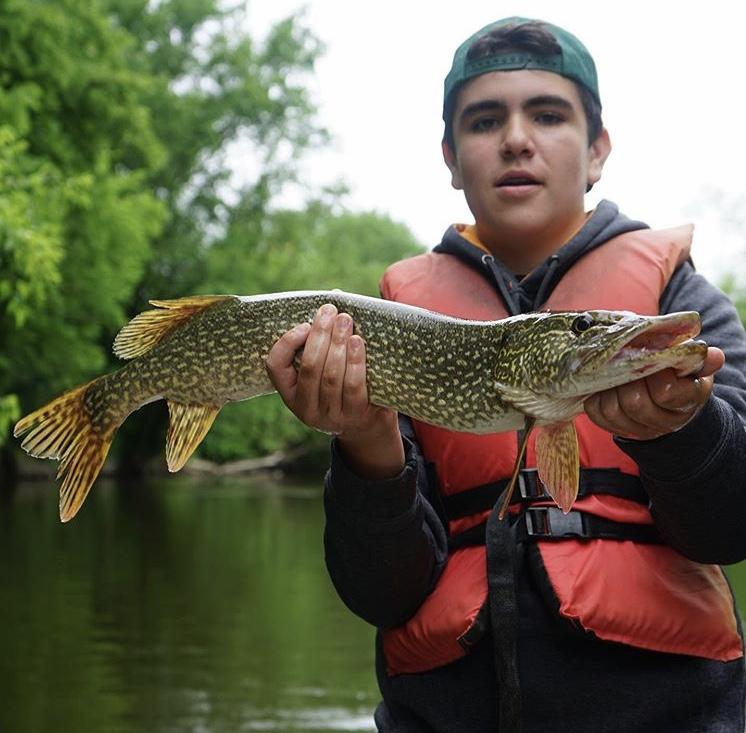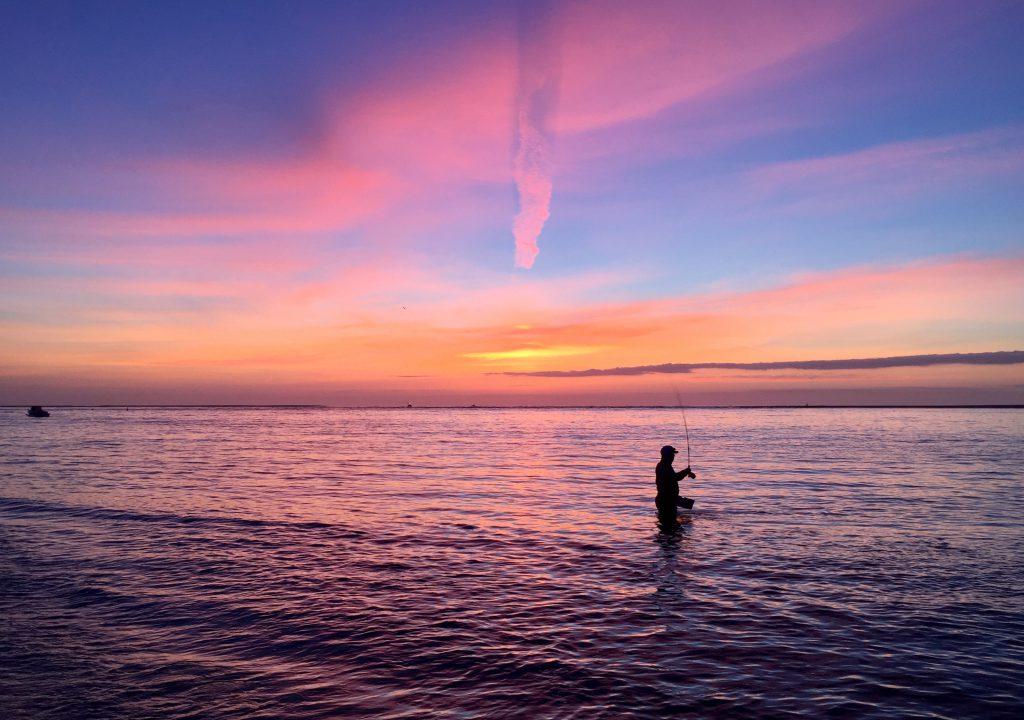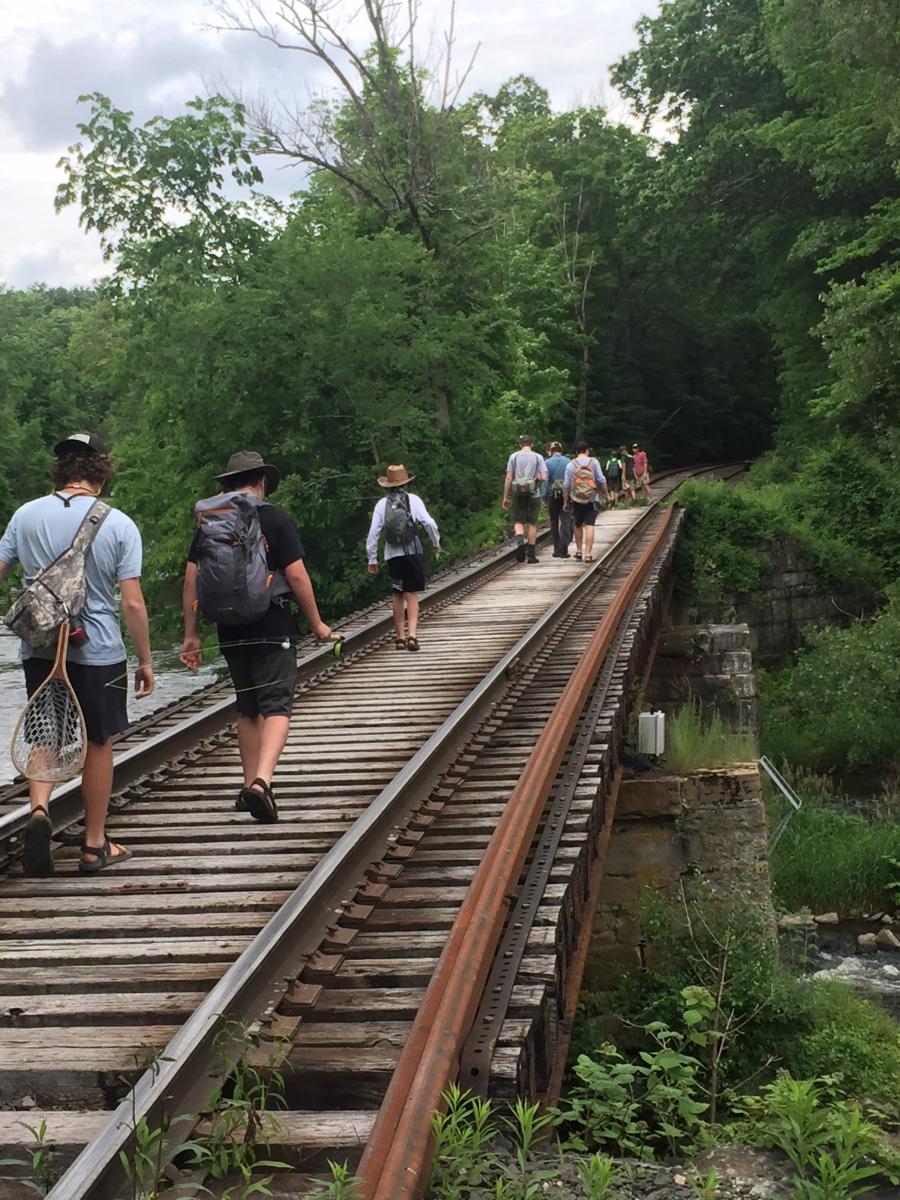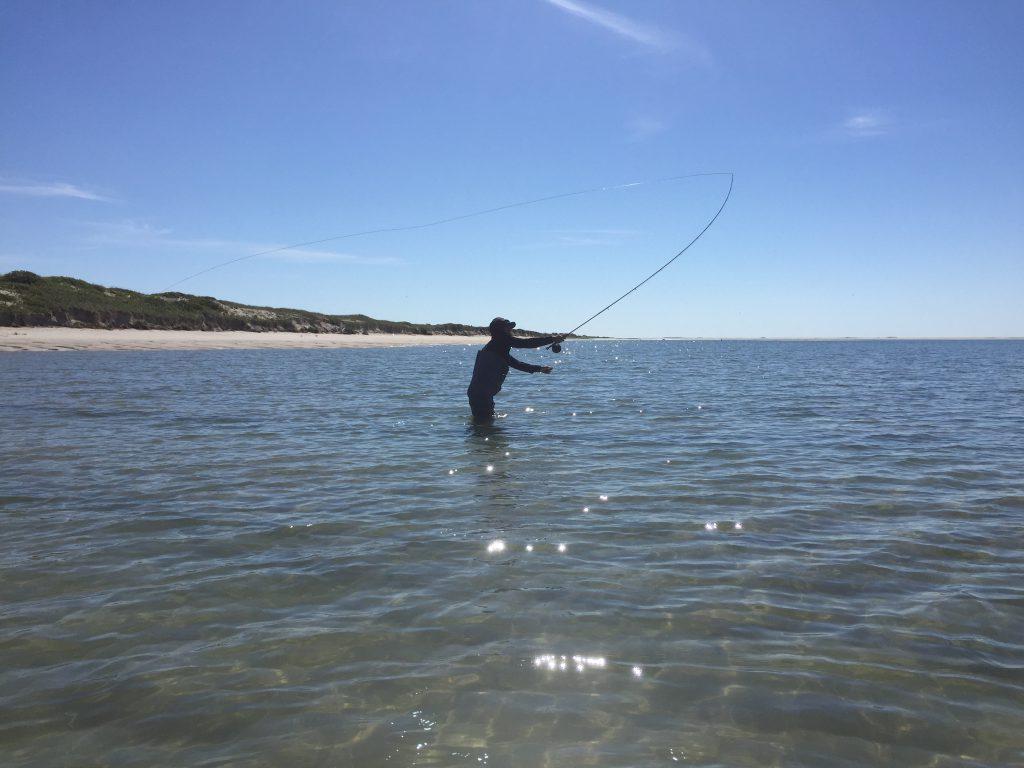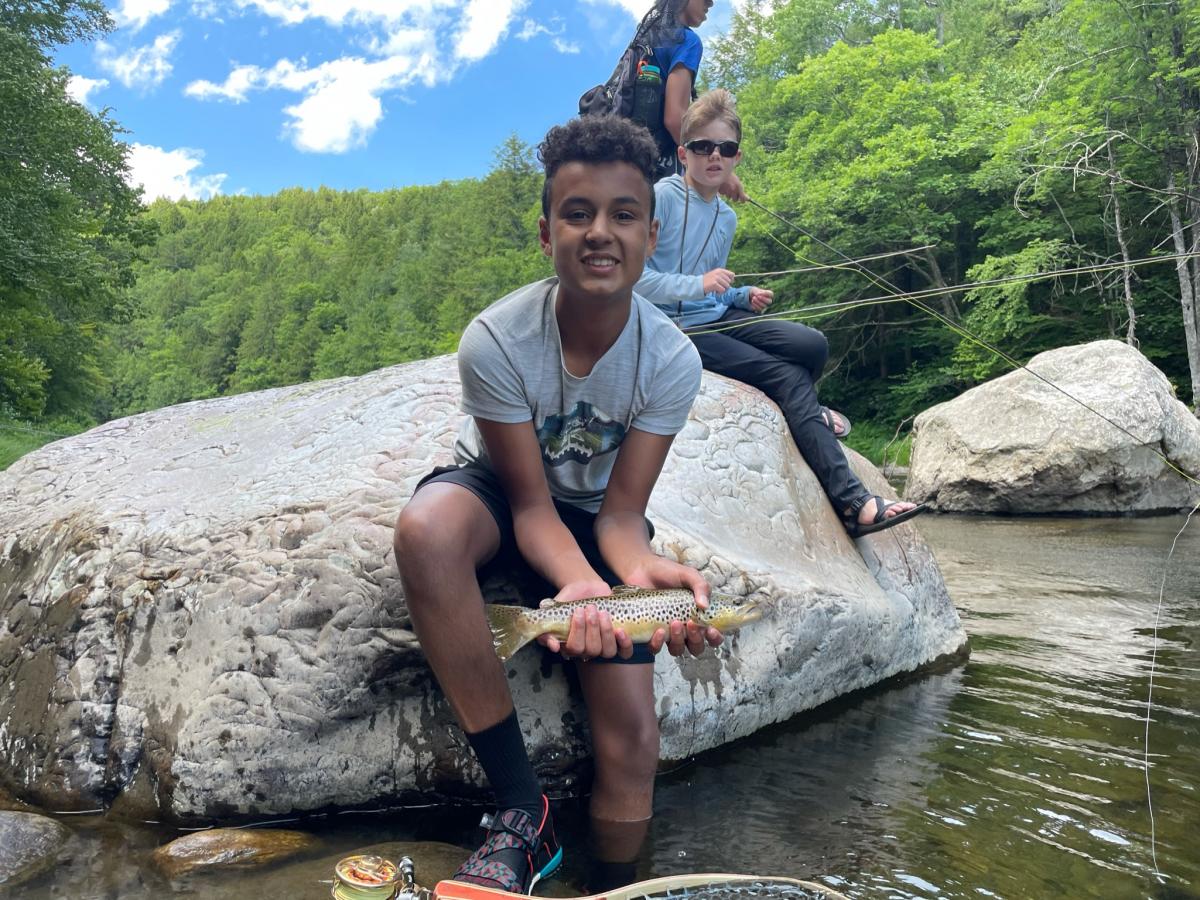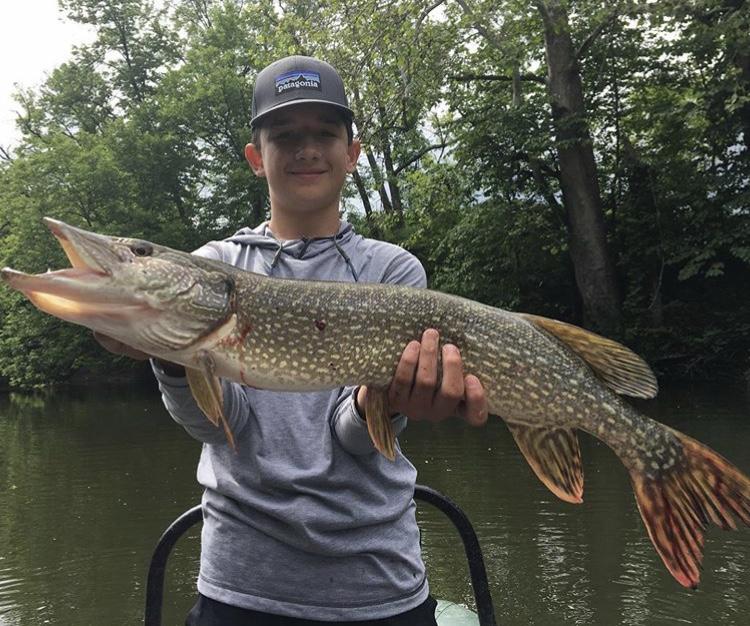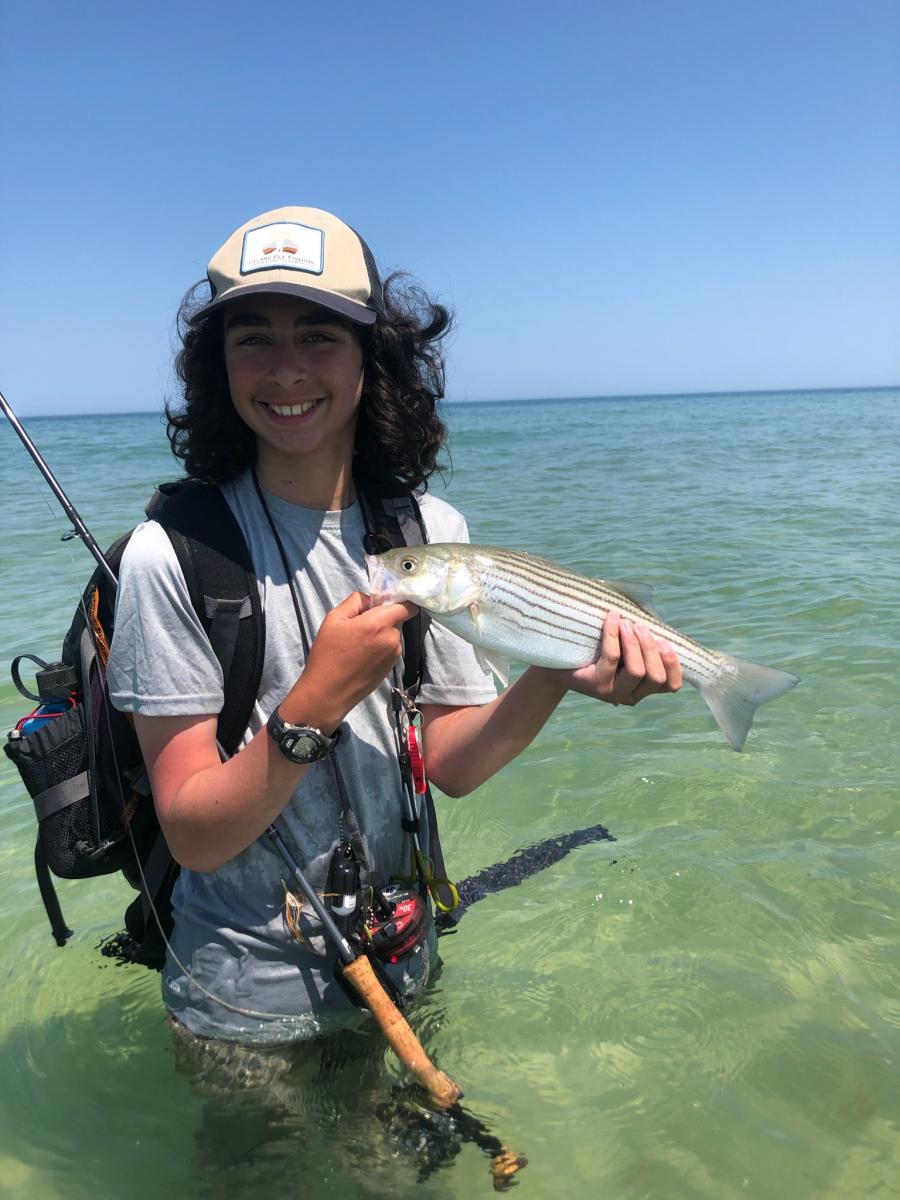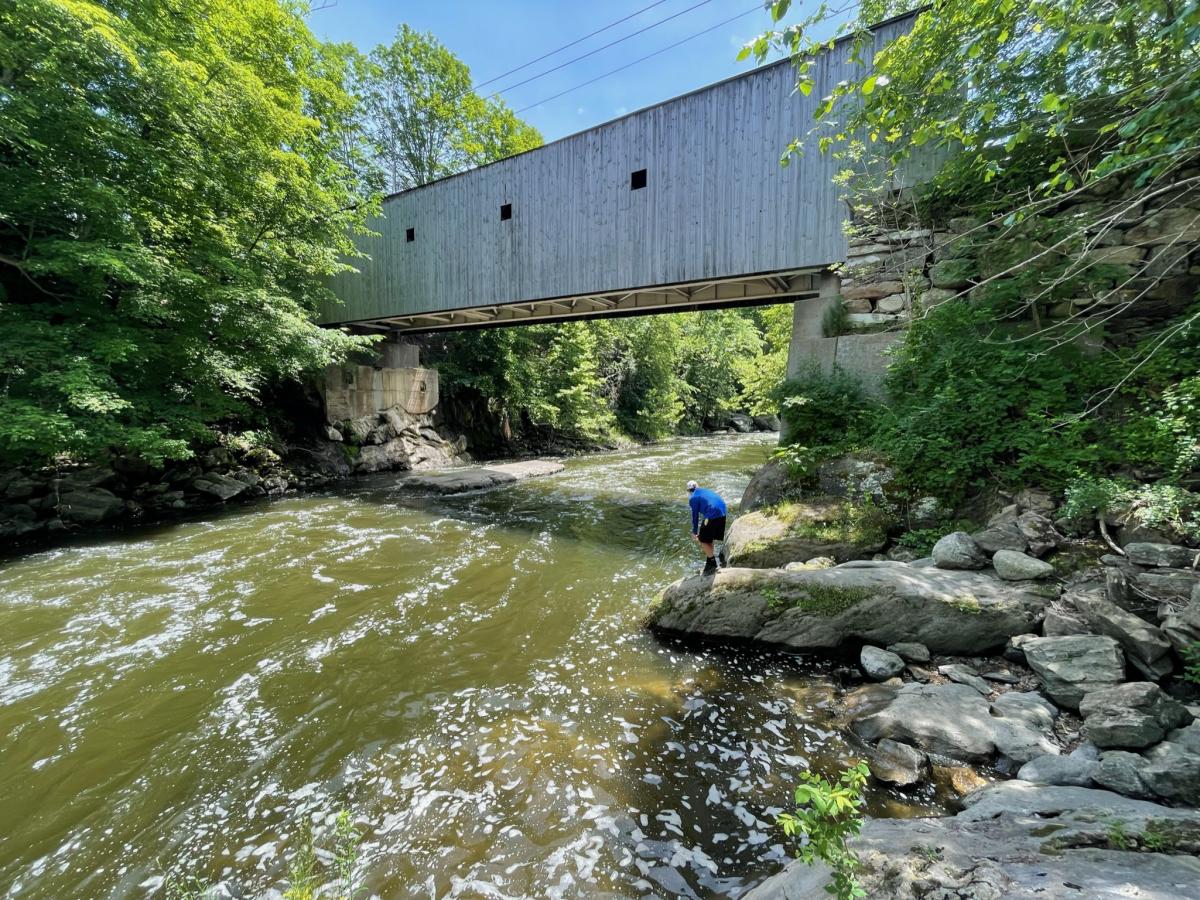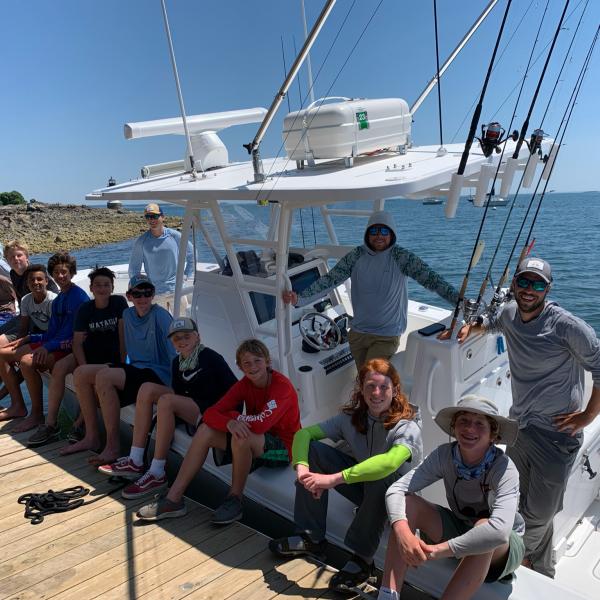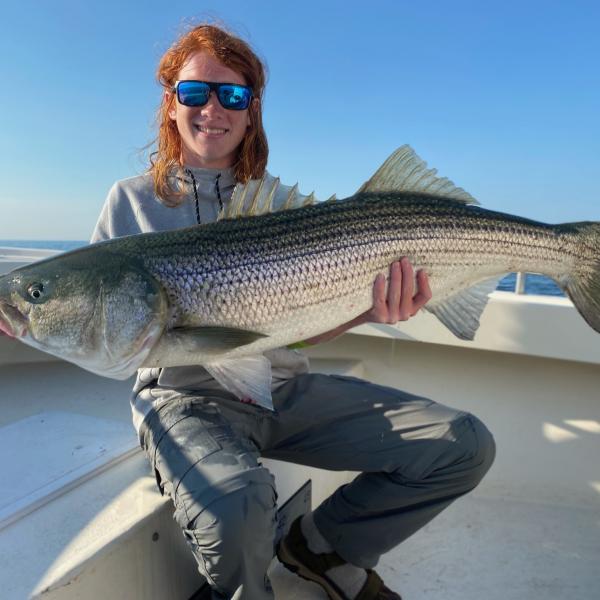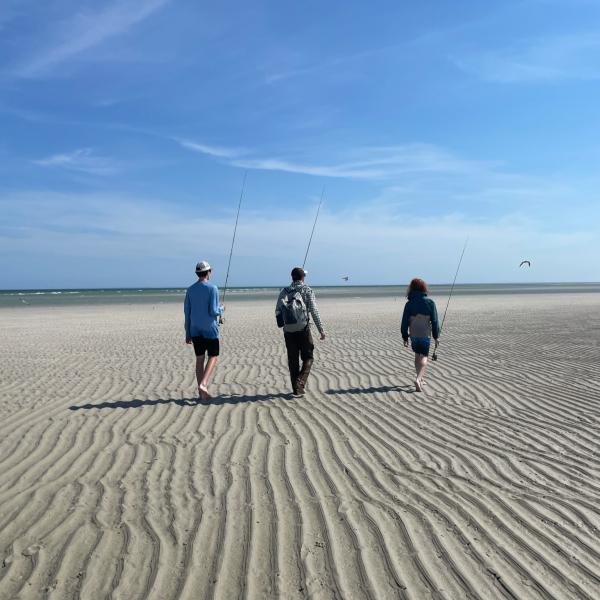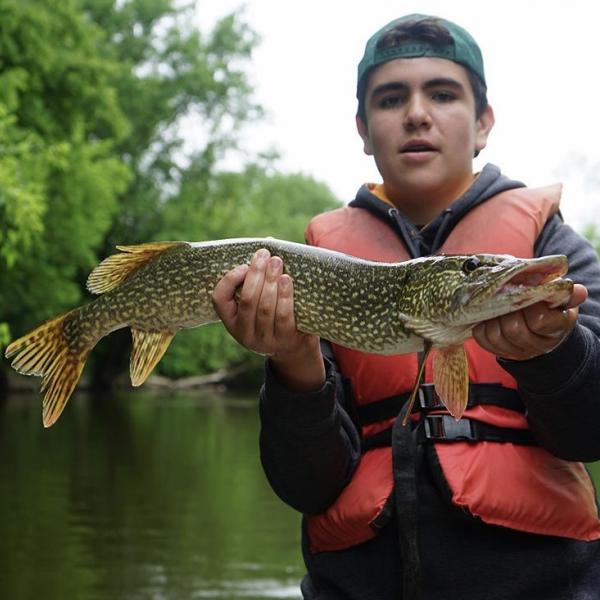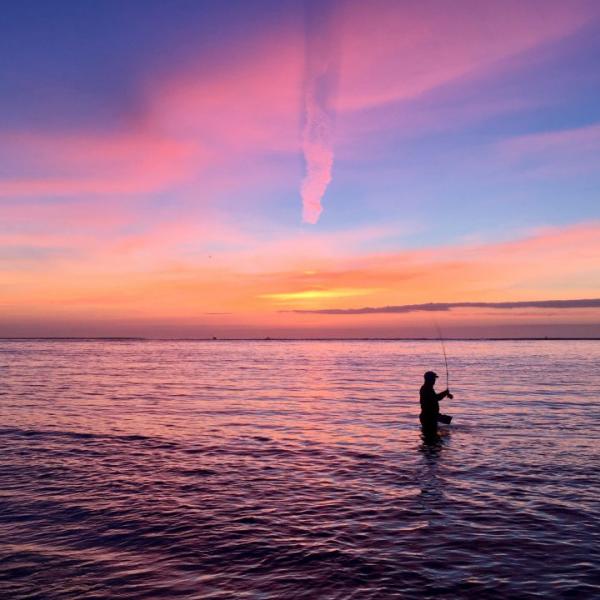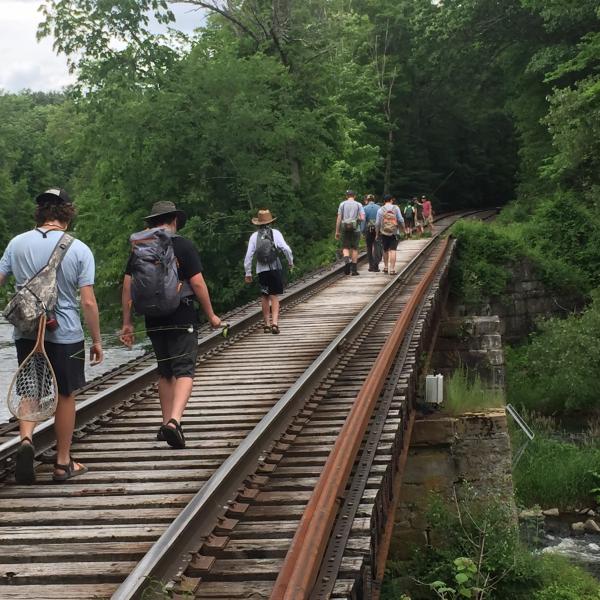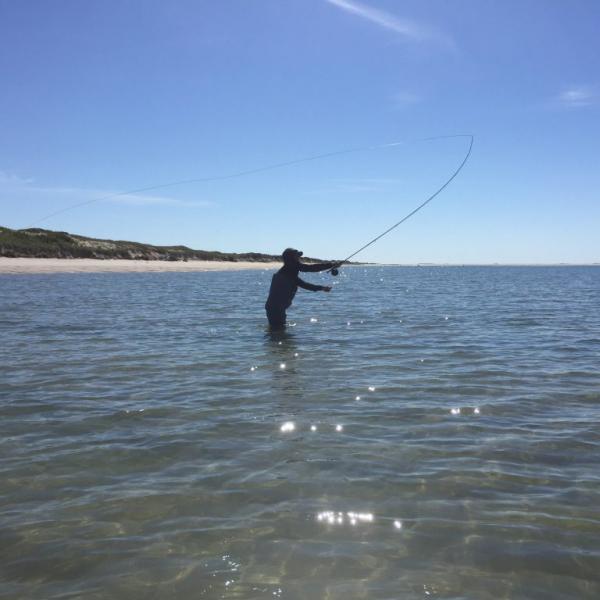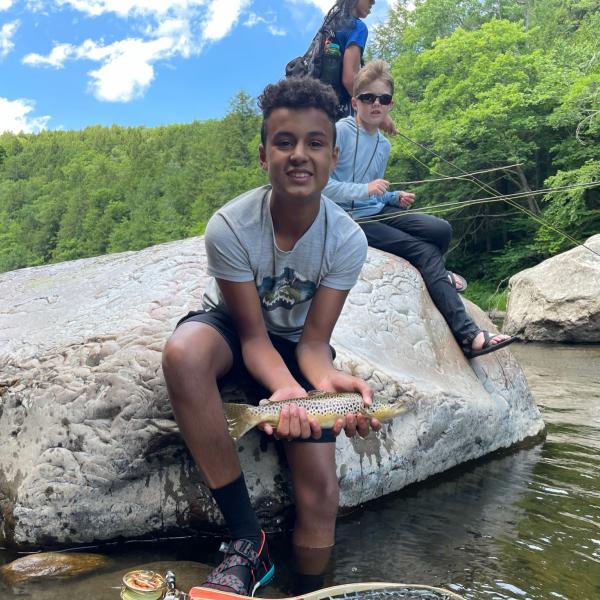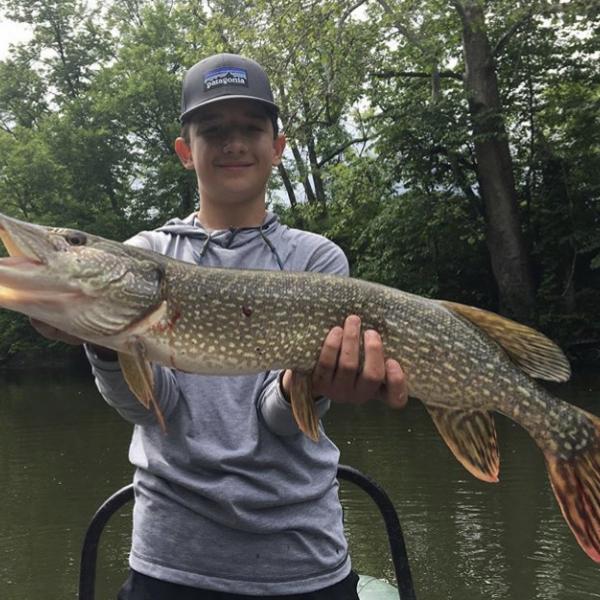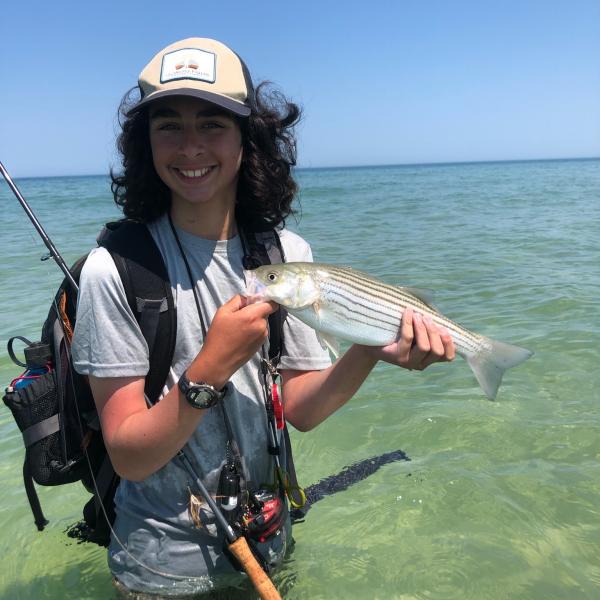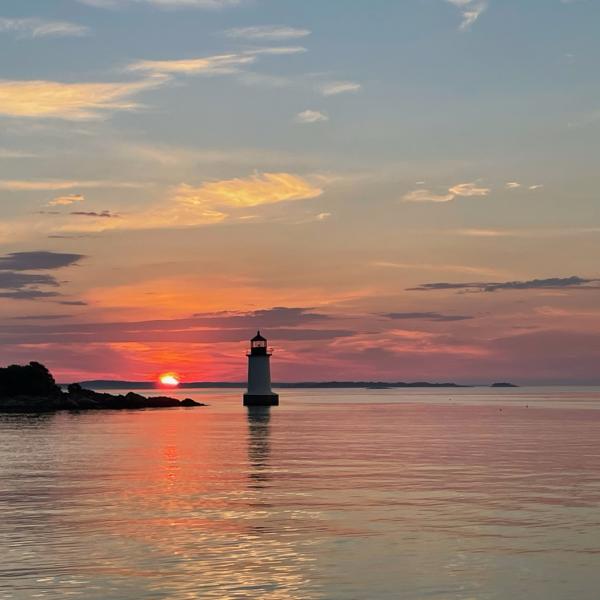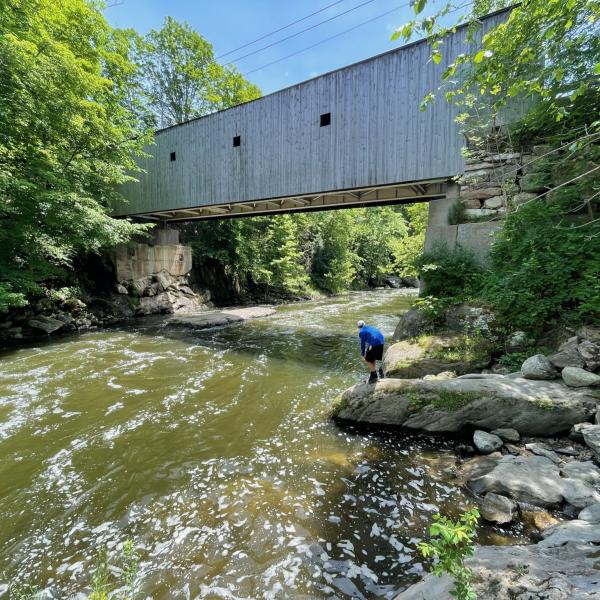 Ages

Entering 9th Grade

Entering 10th Grade

Entering 11th Grade

Entering 12th Grade

Community Service

5 Hours

What to Bring

We have put together a list of all that you will need for a successful and comfortable expedition. We offer a rental program for most of the big ticket items like fly rods, reels, sleeping bags, etc..
Day 1-4
After arriving in Boston we will head to Western MA where we will kick off our trip by dialing in our fly fishing skills while wading for some trout and smallmouth bass. 
Day 5-7
A 3-day canoe trip starting in Western Massachusetts provides amazing diversity as we follow the river east. Trout, Smallmouth, and large predatory Pike all call the river home. 
Day 8-12
After loading up our canoes we will head further east to Cape Cod. The flats of Cape Cod create some of the best opportunities to wade fish for Striped Bass. Our campground on the Cape is central to two of the best flats. For three days we will wade the flats with local guide Patrick from Cape Cod on the Fly. After one more morning fishing on the Cape, we will make the drive to our last campground on the "North Shore". 
Day 13-14
The last full day of the trip will be spent putting our new skills to use on a guided saltwater charter. With multiple boats and some of the best local captains, we will divide up in search of some of the huge stripers that pass through this area during this time of year. After a full day on the water, we will enjoy our final feast together as a group before departing from Boston the next morning. 
Brown, Brook, and Rainbow Trout
Smallmouth Bass
Largemouth Bass
Northern Pike
Striped Bass
Blue Fish 
HOW, WHERE, AND WHEN DO PARTICIPANTS MEET THEIR GROUP?
The Massachusettes Berkshire to Beaches Adventure begins and ends at Boston Logan International. Participants can fly to/from the airport on arrival/departure day or be dropped off/picked up by a parent/guardian. Please plan to arrive before 3 pm. On the last day of the trip flights that depart before 2 pm are ideal. We will meet unaccompanied minors at their gate. Participants flying as an adult should follow signs to the baggage claim area. Their trip director will meet you there. On departure day, your trip leaders will help you get checked in and wait with the group until the last participant's flight leaves the ground.
Do I need to have fly fishing experience? 
Our Adventures are made up of students ranging in experience from total beginner to expert. Regardless of your skill level, your guides, along with a variety of water fished, will make you a more confident and independent angler. 
Do I need my own fishing equipment?
Students are responsible for their own fly rod, reel, line, and a few other personal fishing items. Please contact us for a full packing list. Don't have your own gear? Not a problem. We have top-quality Orvis rods and reels available to rent.
What other equipment will I need?
We will send you a full packing list if you are interested in signing up for one of our Adventure Academies. Group gear such as tents, stoves, etc., is all provided by LFFE. Personal gear such as sleeping bags and backpacks are all available to rent.