Learn to row and guide on some of the most iconic water in all of Montana
Have you ever dreamed of learning to row? Don't want to miss out on the float invite because you can't row? Maybe you want to be a fly fishing guide - then this trip is for you. Earn a Wilderness First Aid certification while you experience some of the best trout water in the country from a whole new perspective. For 14 days, we'll row and fish from a fleet of 13' LFFE rafts. Meet the group in Bozeman where you'll spend the first full day completing the in-person portion of a WFA class. After earning your WFA certification, we'll head to the Missouri where you'll learn how to rig a boat, rowing fundamentals, and river safety. We'll refine and build on those skills on the Madison, learning to read water and row for fish. The trip wraps up with an overnight float on the Yellowstone, where you and your fellow participants become the guides, putting your new skills into practice. As always, the plans are flexible, and we will go where the conditions are best. We'll fish the best parts of the day and spend the slower portions working on the more technical aspects of rowing and guiding, like keeping good angles and proper driftboat etiquette. At night, we'll dive into the crucial role that fishing plays in conservation and the responsibility of passionate anglers and guides to uphold that legacy. We'll not only cover an incredible amount of beautiful water, but more importantly you will leave with the skills necessary for a lifetime of safe river adventures and the knowledge to help protect them.
Upcoming Trips
| Dates | Cost | Arrive/Depart Location |
| --- | --- | --- |
| Jun 14 - Jun 26, 2024 | 4,945 | Bozeman, MT |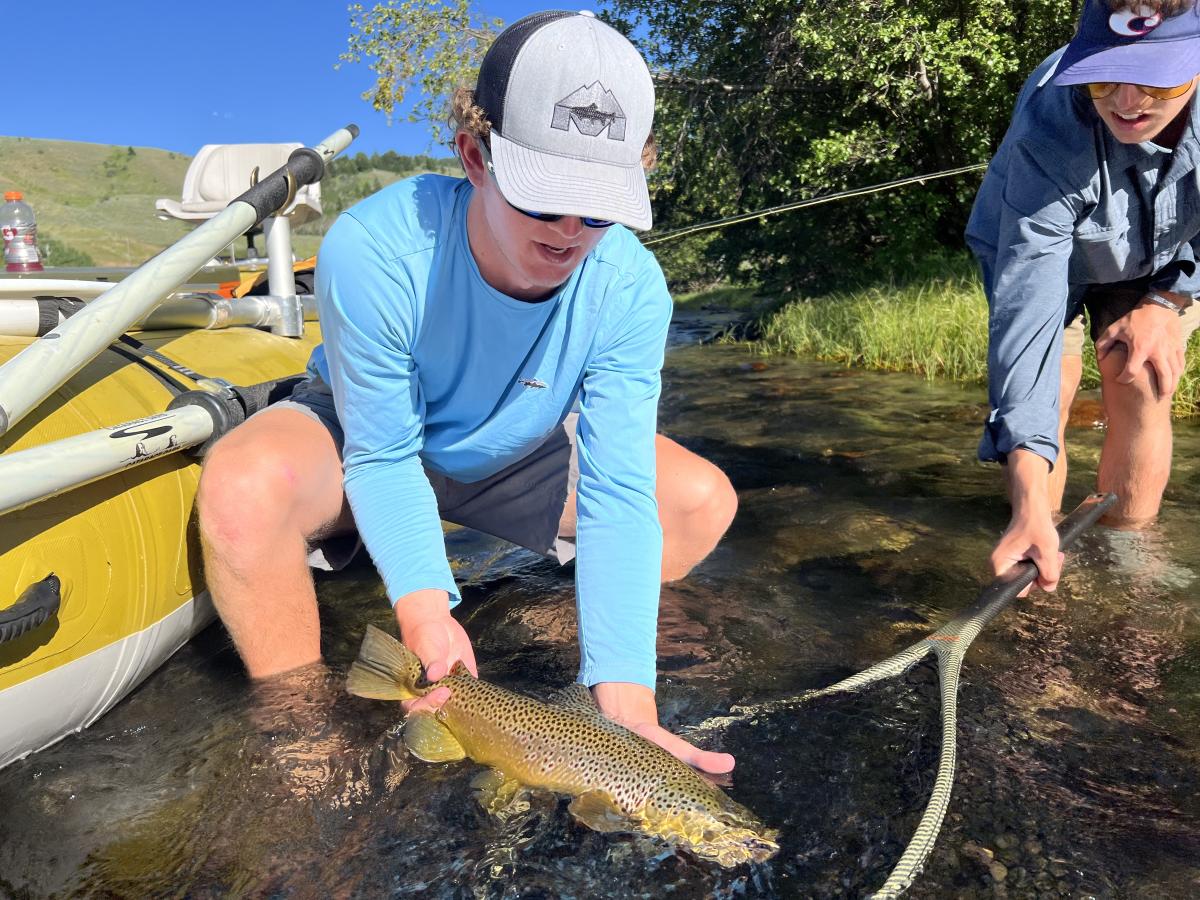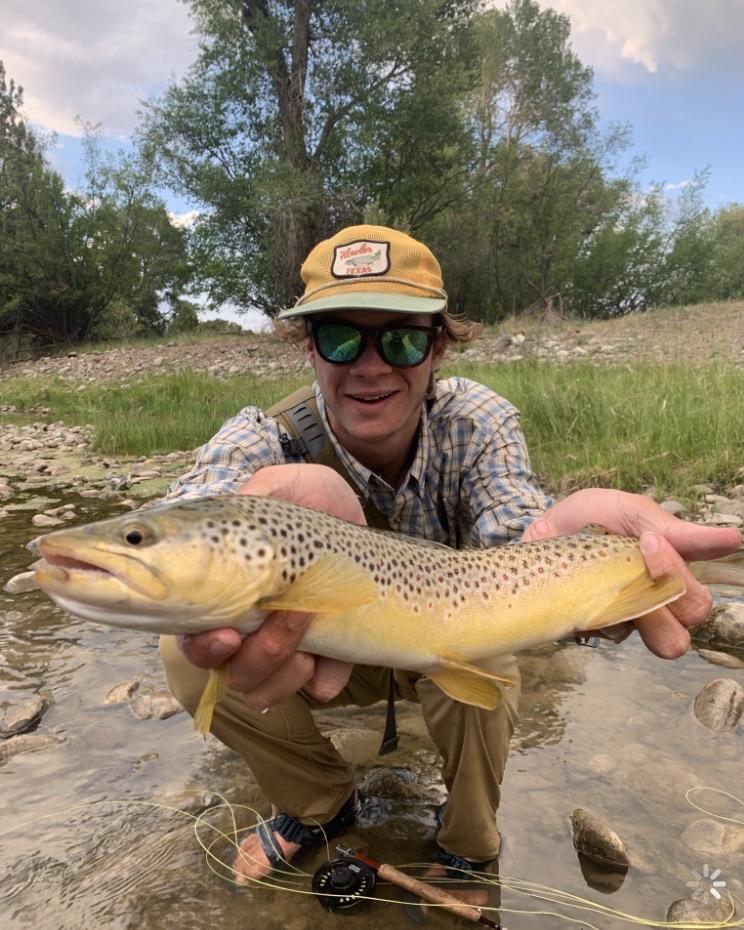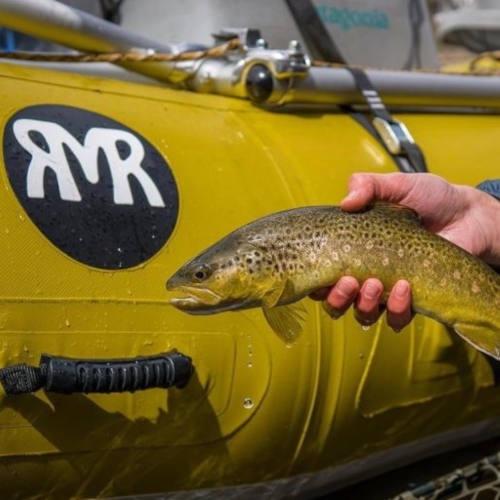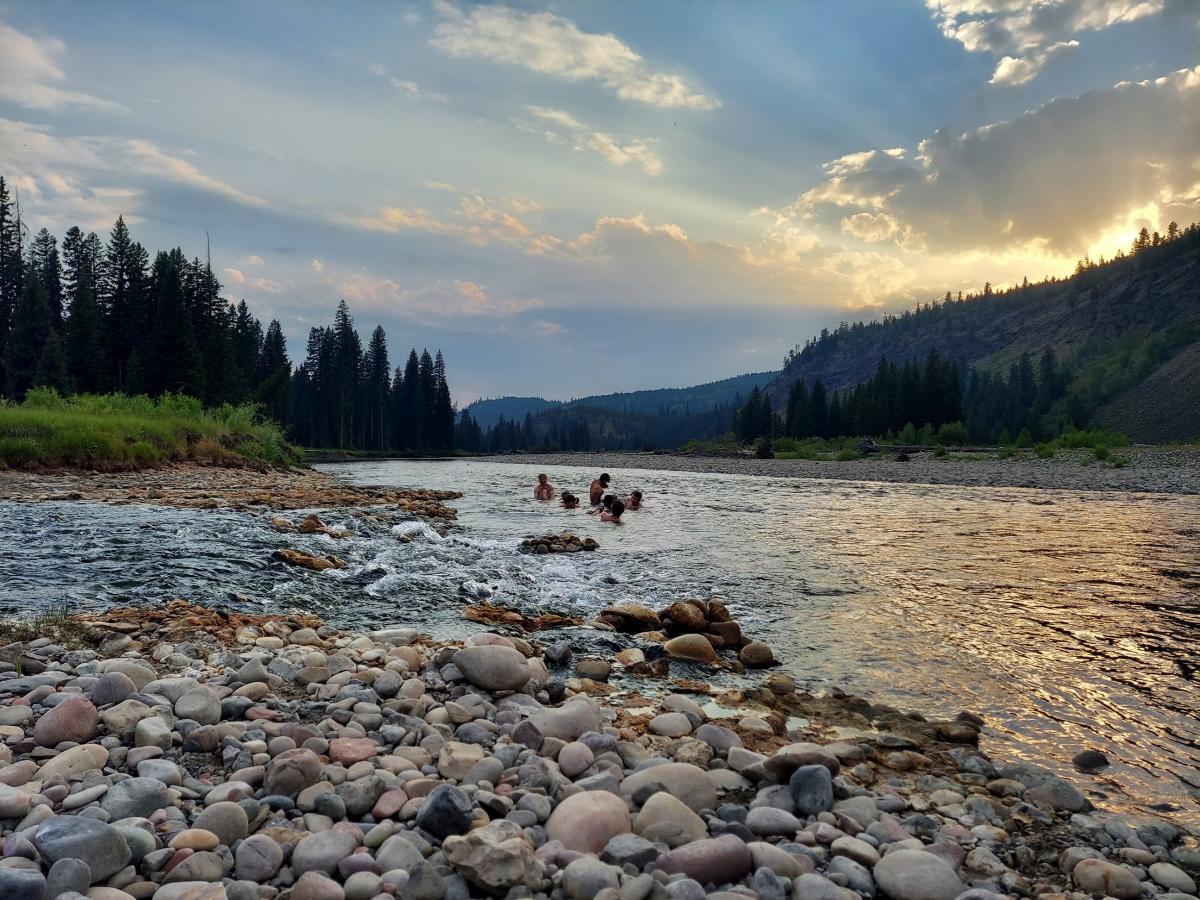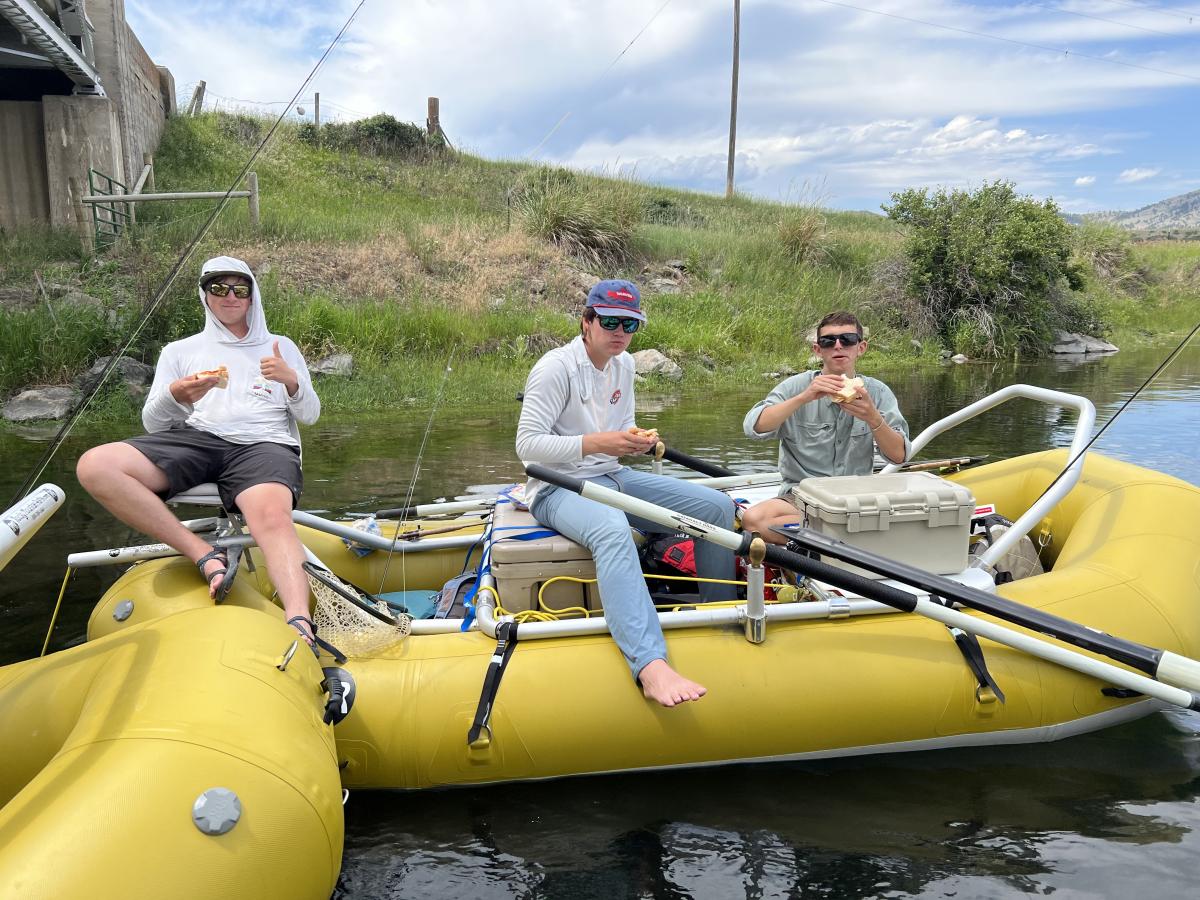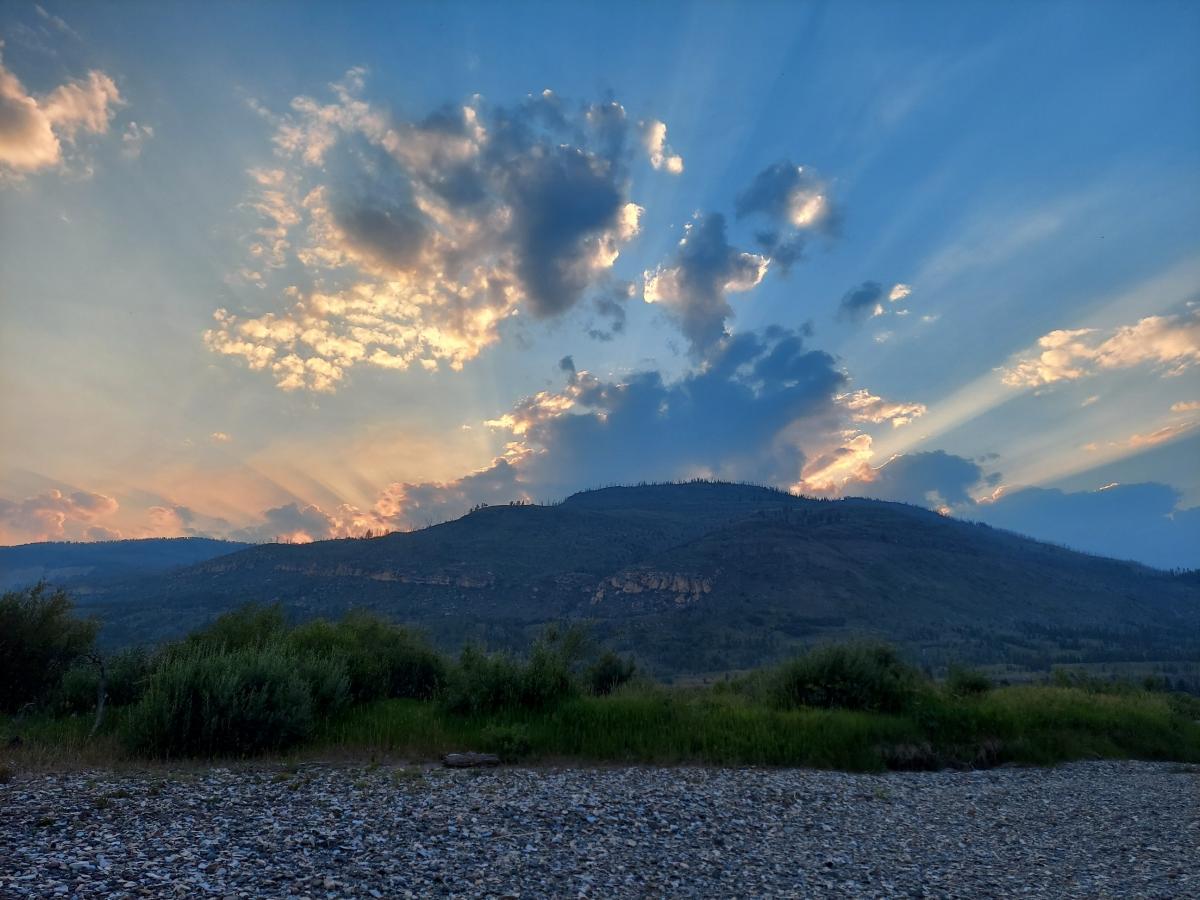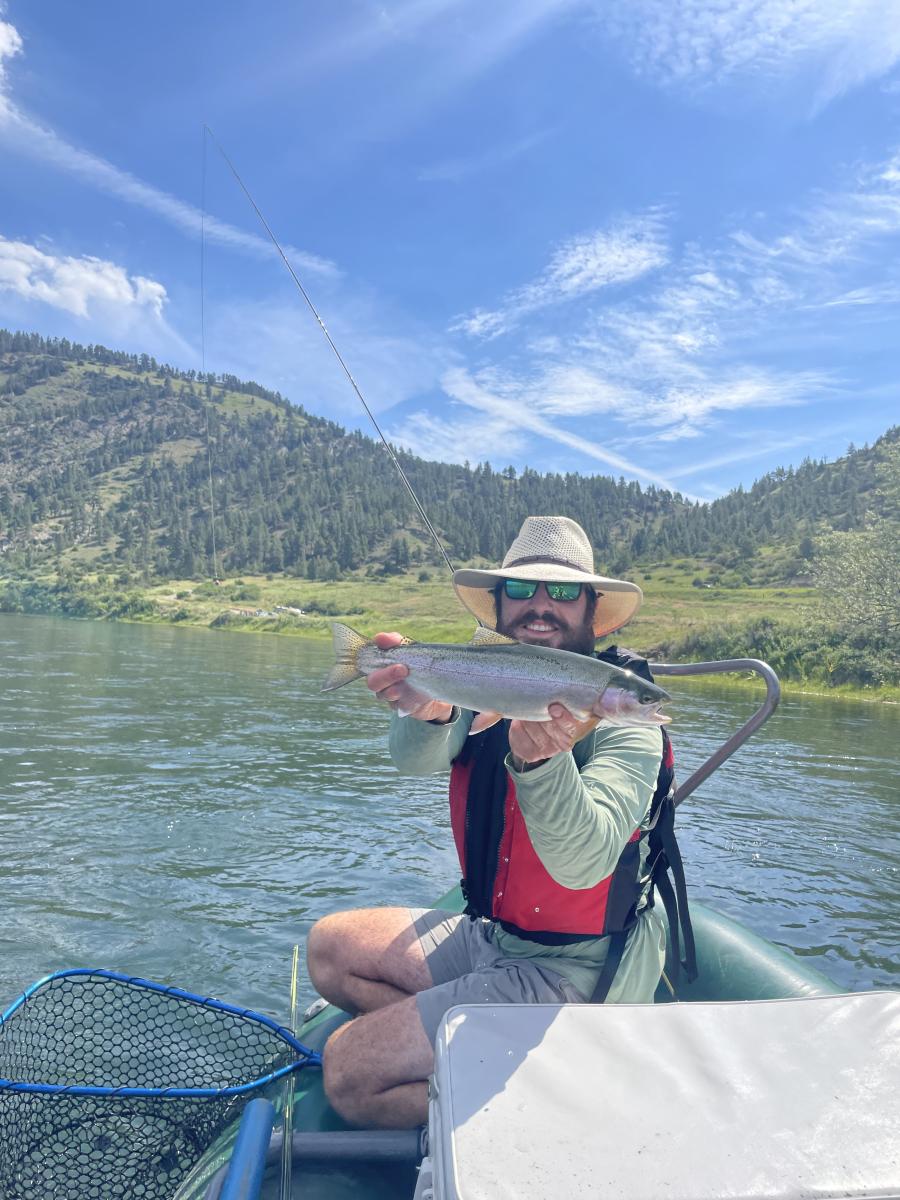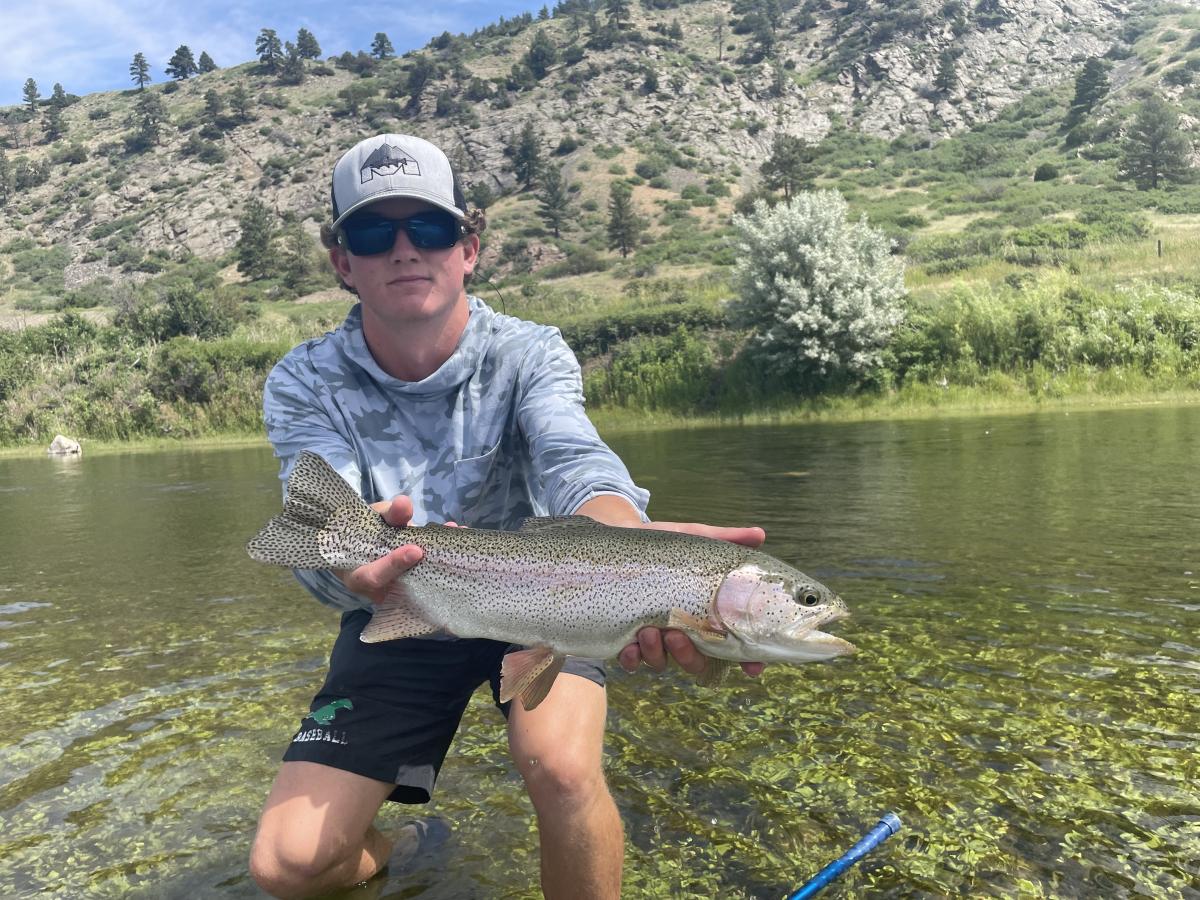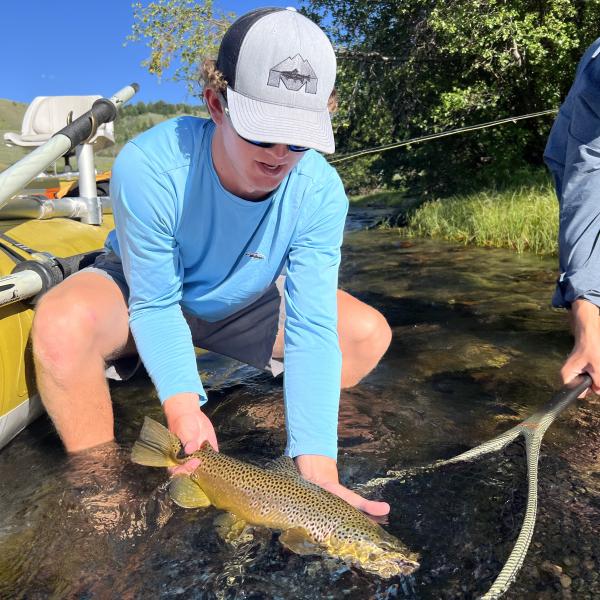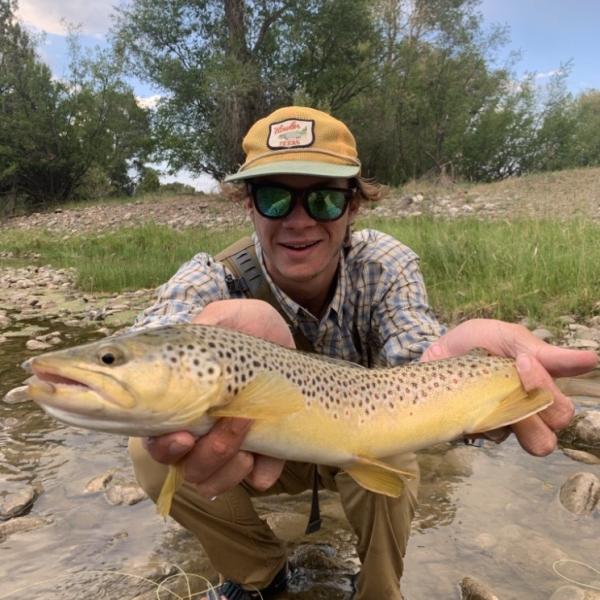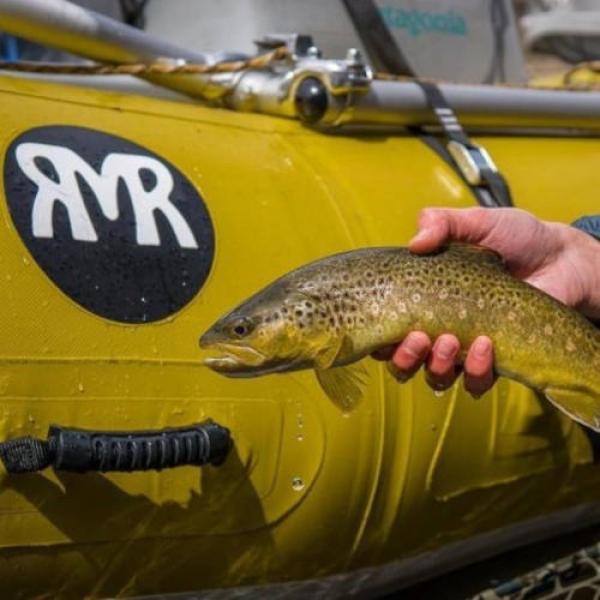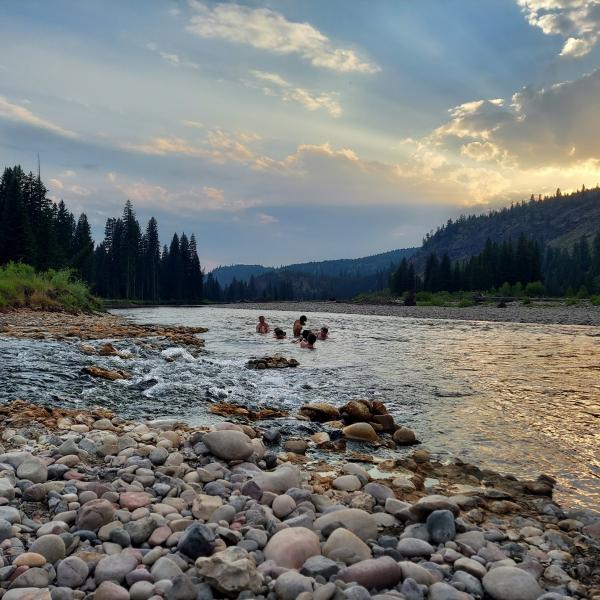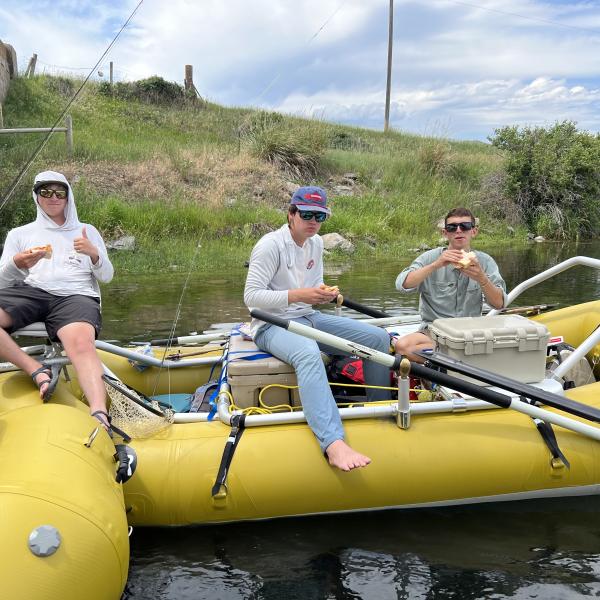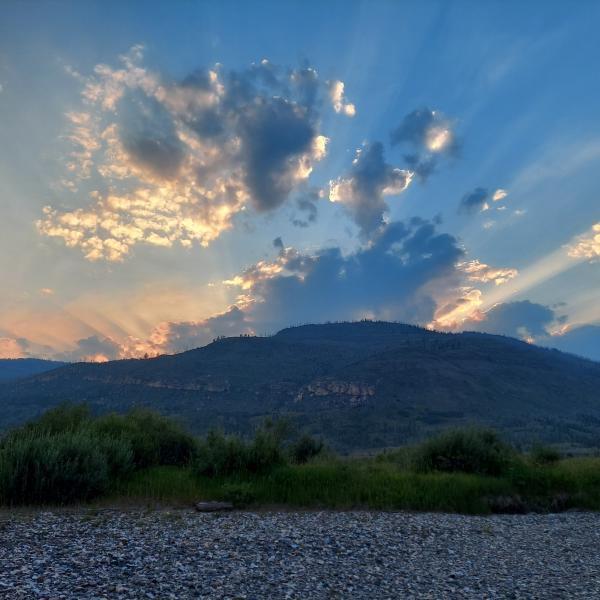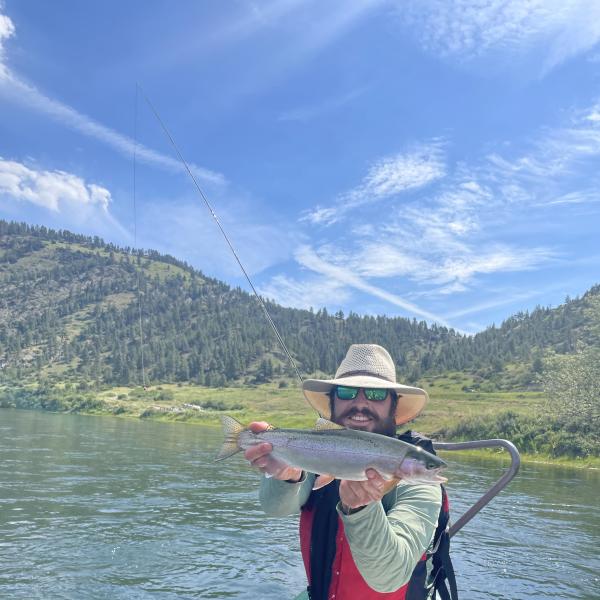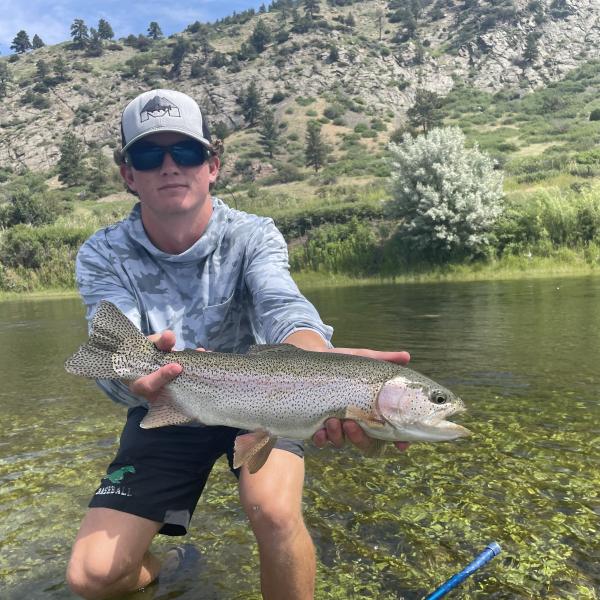 Ages

Entering 11th Grade

Entering 12th Grade

Entering College Freshman

College Student

Community Service

5 Hours

What to Bring

We have put together a list of all that you will need for a successful and comfortable expedition. We offer a rental program for most of the big ticket items like fly rods, reels, sleeping bags, etc.. If you are already enrolled, you can rent gear by logging into your account at: https://lillard.campintouch.com/v2/login/login.aspx?ReturnUrl=%2f and navigating to Forms & Documents —> Rental Options.
Learn to row on some of Montana's most iconic rivers
Earn a Wilderness First Aid Certification
Study the historic and current role of fishing in American conservation
Multi-day float fishing trip
Long days on the water under big Montana skies!
Day 1-2
After arriving in Bozeman the group will spend the first full day completing the in-person portion of the Wilderness First Aid certification. 
Day 3-6
Learn rowing fundamentals on the Missouri River. With one guide and two participants in each boat, participants will take turns fishing and learning to row. We'll spend the majority of the first few days mastering the basics, giving us a solid foundation for the more technical aspects of guiding in the second half of the trip. 
Day 7-10
With the basics of rowing down, we'll make our way to the LFFE basecamp just outside of Ennis, MT, right near the famed Madison River. Local guide Charlie Gordon will join the expedition to help refine rowing/guiding techniques and teach important river etiquette. Charlie started guiding at the Slide Inn on the Upper Madison in 2012. He has called the valley home ever since and logs over 100 guide days on the Upper Madison every year. 
Day 11-13
The final leg of the expedition will be a multi-day river trip planned and guided by you and your fellow participants. Using all you have learned, you will prepare a menu, shop, pack, give the safety briefing, row, guide, run the camp, own the kitchen, and everything else that goes into a successful multi-day river trip. 
Day 14-15
After 13 days on the water, we will return to Bozeman to soak in some hot springs and enjoy a final banquet dinner as a group before departing the next day. 
New for 2022!
Lillard Fly Fishing Expedition has partnered with Western College University's extended studies program to offer college credit to participants who complete this program. Participants will earn 1 credit for completing the course, Fly Fishing and the American Environmental Ethic. 
In addition, participants enrolled in the trip for credit can use their 529 plan funds to pay for the trip. 
We will be adding more info shortly. If you have questions about this program, please give us a call at 828-577-8204.  
How, where, and when do participants meet their group?
The Yellowstone Adventure begins and ends at the Bozeman, MT Airport. Participants can fly to/from the airport on arrival/departure day or be dropped off/picked up by a parent/guardian. Participants flying to and from the trip should look for flights that arrive at any time on the first day of the trip. On the last day of the trip, flights that depart before 2 pm are ideal. The Bozeman airport is small and easy to navigate. Your trip leader will be there waiting for you as you walk into the terminal. On departure day, your trip leaders will help you get checked in and remain with the group until the last participant's flight leaves the ground.
Do I need to have fly fishing experience? 
Yes. While this trip will cover advanced fishing techniques and fishing from a raft, it is expected that participants will understand basic casting, knot tying, and rigging techniques. 
Do I need to have fly fishing equipment?
Students are responsible for their fly rod, reel, line, and a few other personal fishing items. Don't have gear? Not a problem. We have quality Orvis rods and reels available to rent.
What other equipment will I need?
A link to a complete packing list can be found under each trip page's what to bring section. Group gear such as tents, stoves, etc., is all provided by LFFE. Personal equipment such as sleeping bags and backpacks are all available to rent.
A return customer, this well-run fly-fishing adventure education company continues to impress - excellent instruction and impressive leadership training for teens. The unique programs Lilliard offers have been life-changing for our son who will return for his 3rd trip this summer and has his eye on becoming a guide someday. In addition, it has inspired him to seek a college degree in environmental education. We look forward to many more years supporting Lillard.

-Meredith