A true bucket list expedition into the heart of the most remote wilderness area in the lower 48.
The Greater Yellowstone Ecosystem is one of the largest and most important intact ecosystems in North America. The heart of that ecosystem is the Thorofare region. Straddling the southern boundary of Yellowstone National Park and the Teton Wilderness, the Thorofare is further protected by Grand Teton National Park to the west and the Washakie Wilderness to the east. To put it simply, the Thorofare is the furthest point from a road in the lower 48 states. It is also the backdrop for one of the greatest conservation stories of our lifetime. The endemic Yellowstone Cutthroat trout population in Yellowstone Lake return to this area annually to spawn. Bears, eagles, otters, ... the entire ecosystem counted upon the spawn. The same Yellowstone Cutthroat trout populations were decimated by the introduction of Lake Trout, then hit even harder by the 1988 Yellowstone fires, and the entire system felt the hit. Through aggressive conservation efforts, Yellowstone Cutthroat continue to make a comeback, and with them come a handful of only the most adventurous anglers. A boat ride across Yellowstone Lake and two days of hiking will bring us to our basecamp at the headwaters of the Yellowstone River. For 5 days we will explore the Yellowstone, Thorofare, and other small tributaries fishing dries for eager post-spawn cutthroat. Walking into a wilderness this vast is like stepping back in time. Historic ranger cabins are the only sign of human development and wildlife encounters are more common than those with humans. Chances are you will never be in a place this wild again.
Upcoming Trips
| Dates | Cost | Arrive/Depart Location |
| --- | --- | --- |
| Jun 20 - Jun 30, 2021 | $3,225 | Bozeman, MT |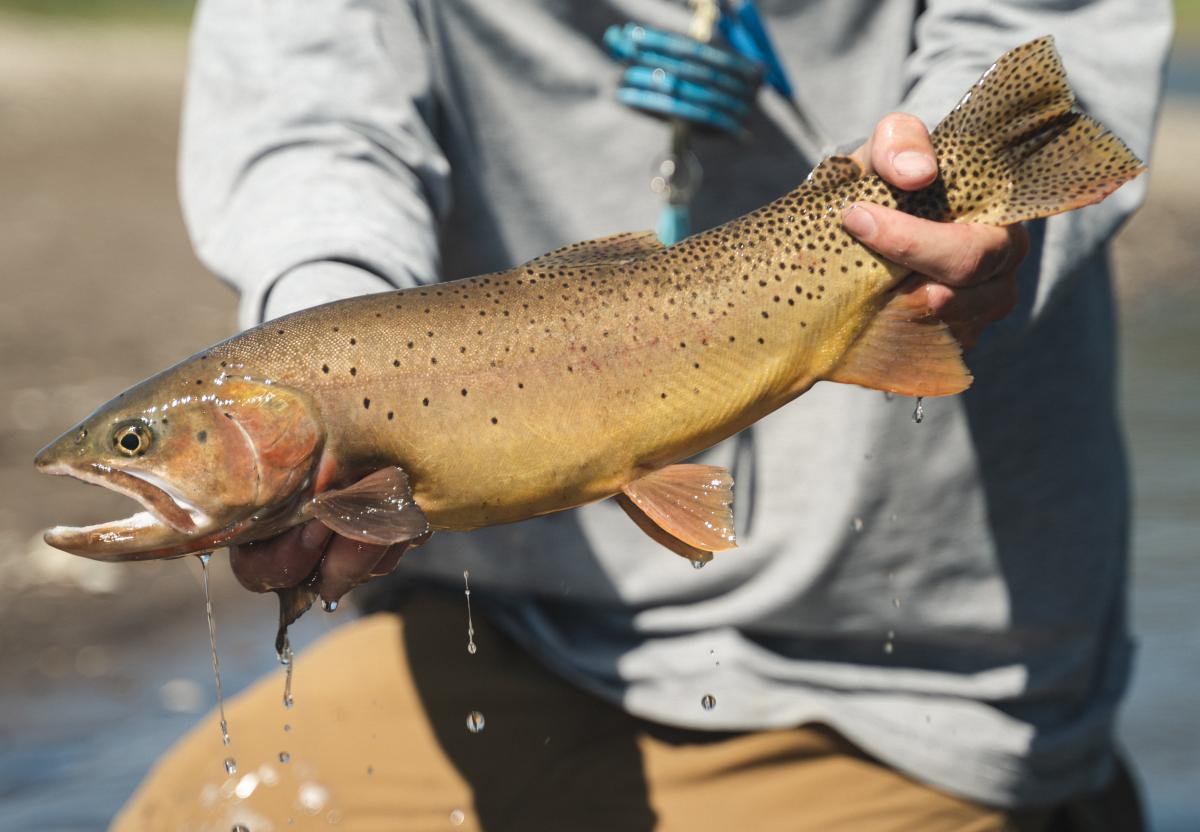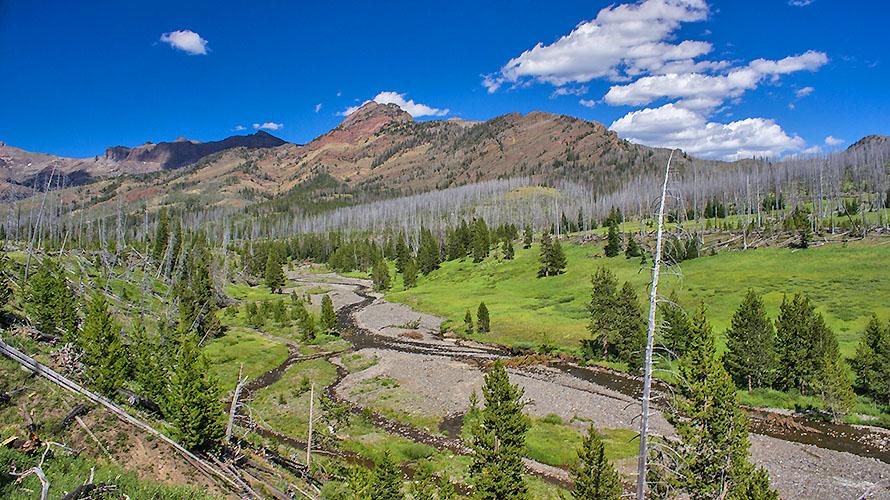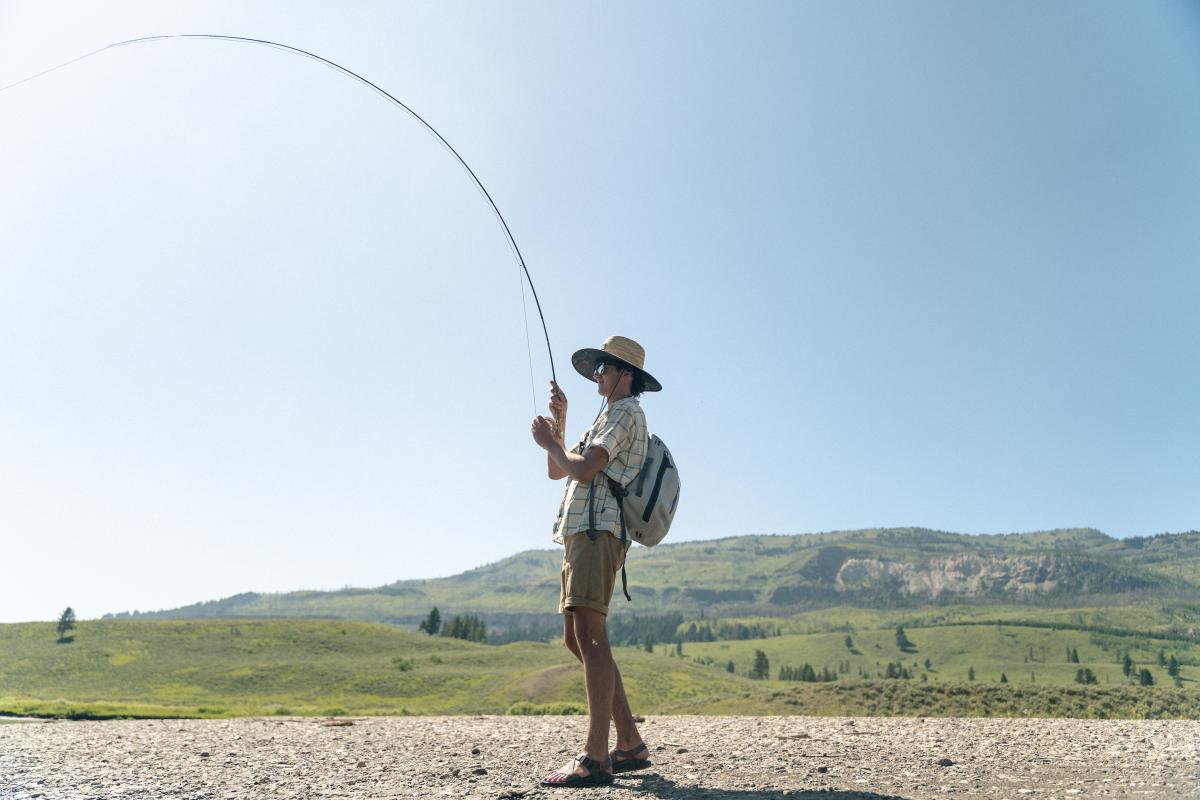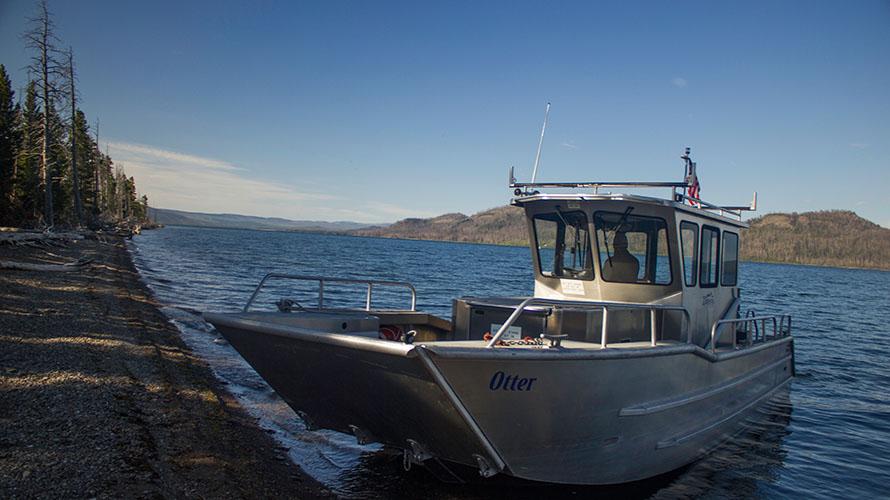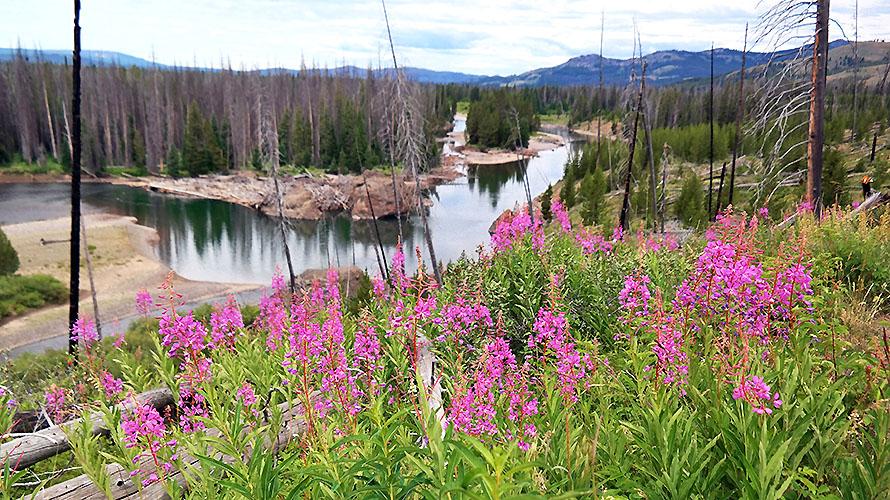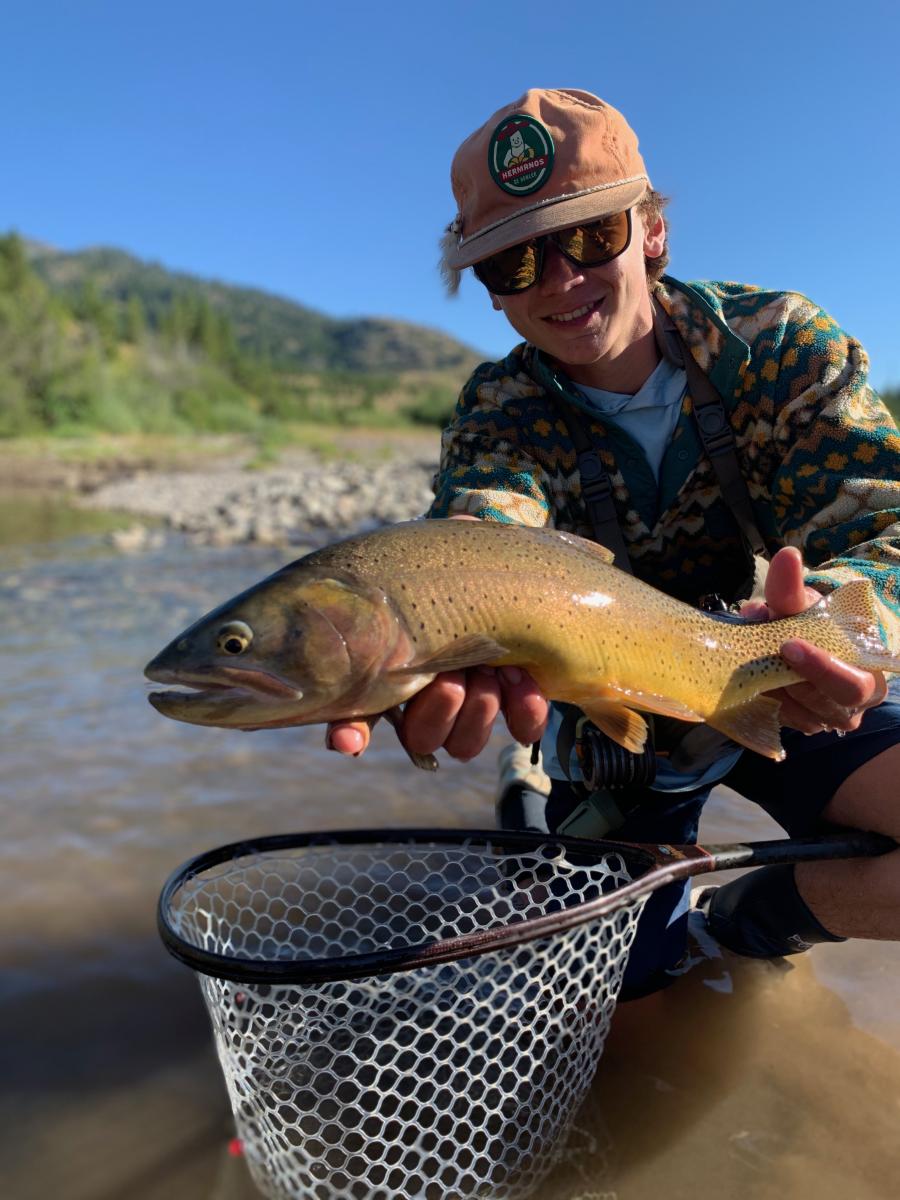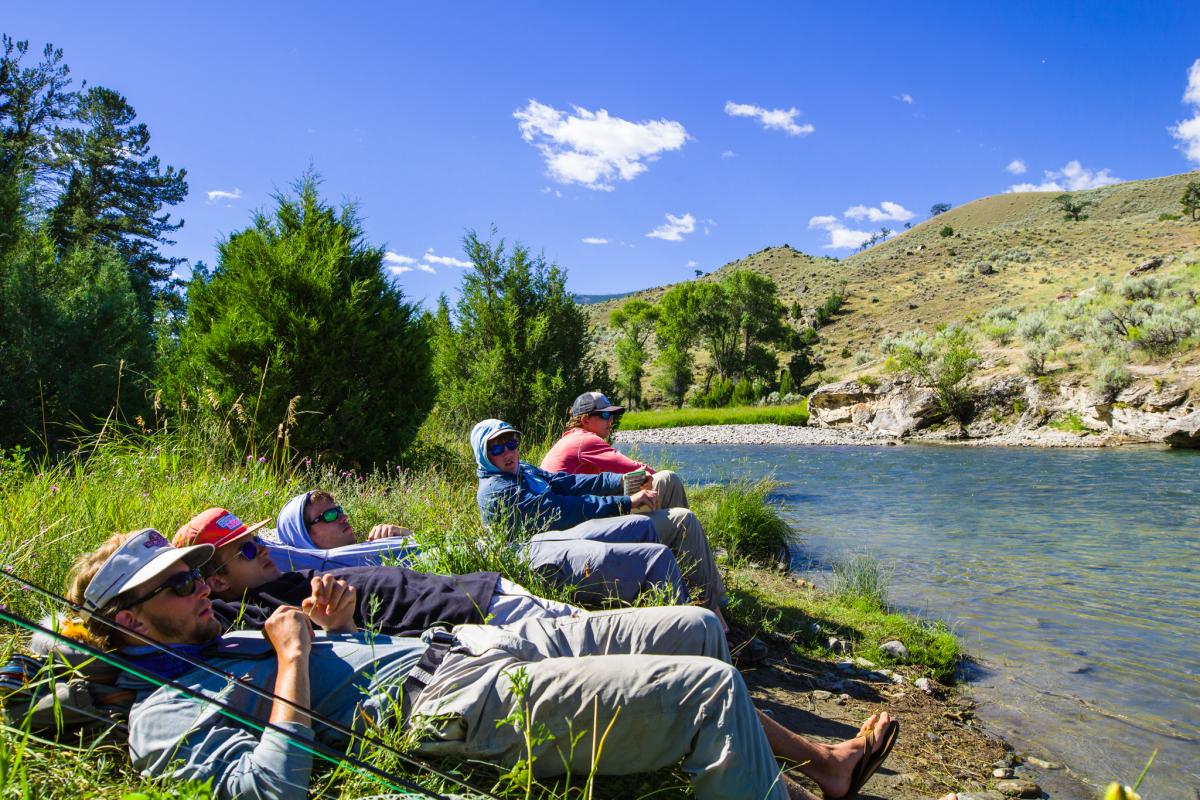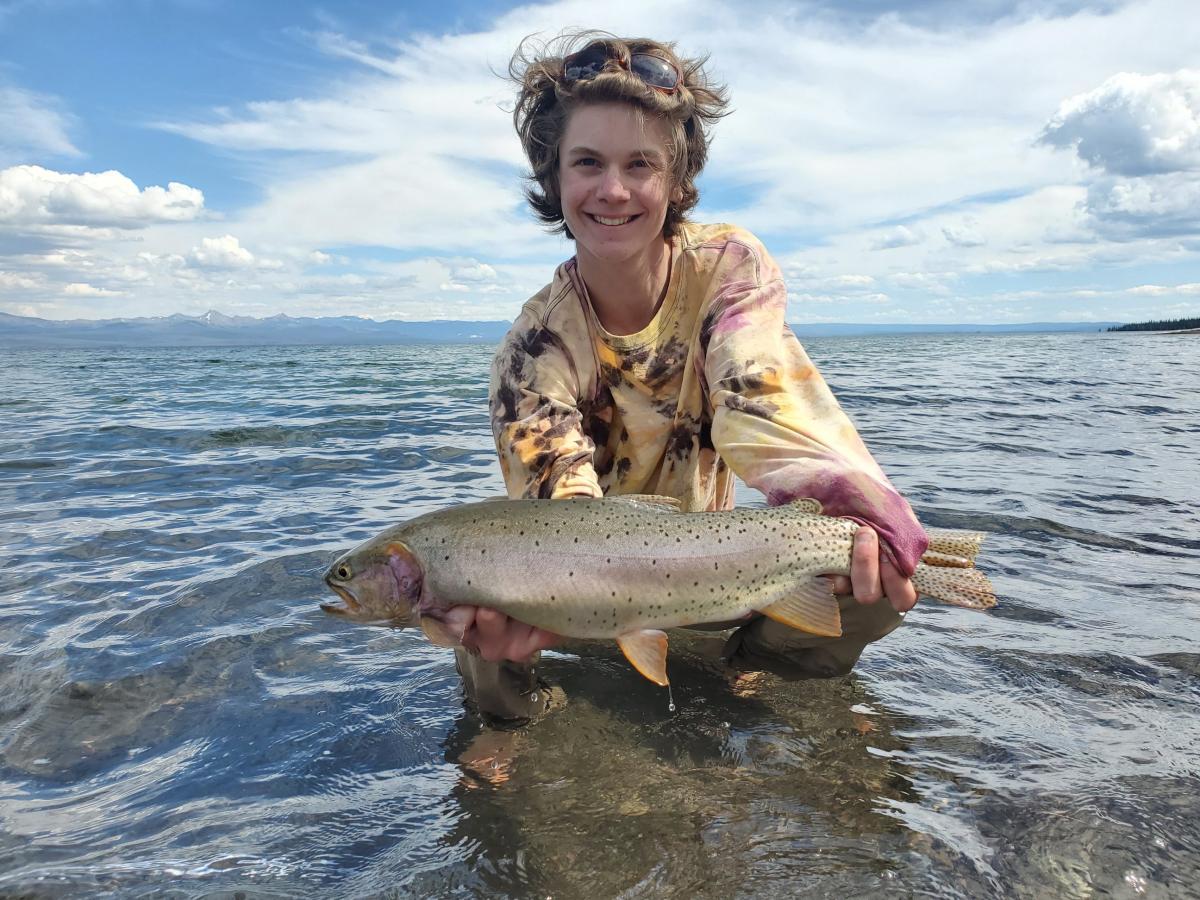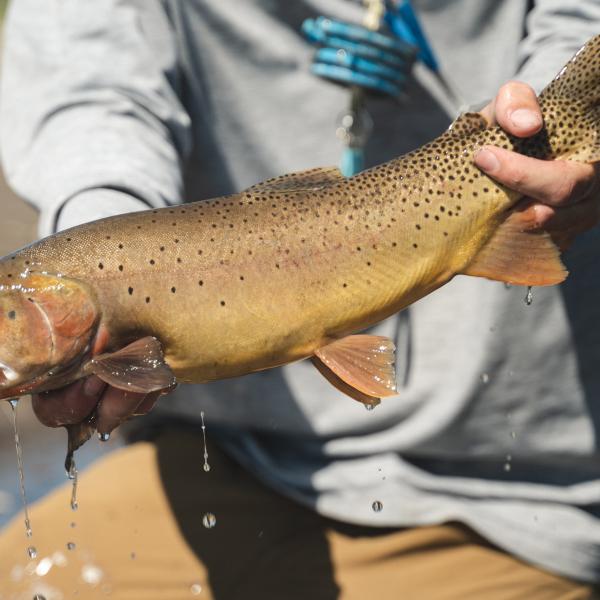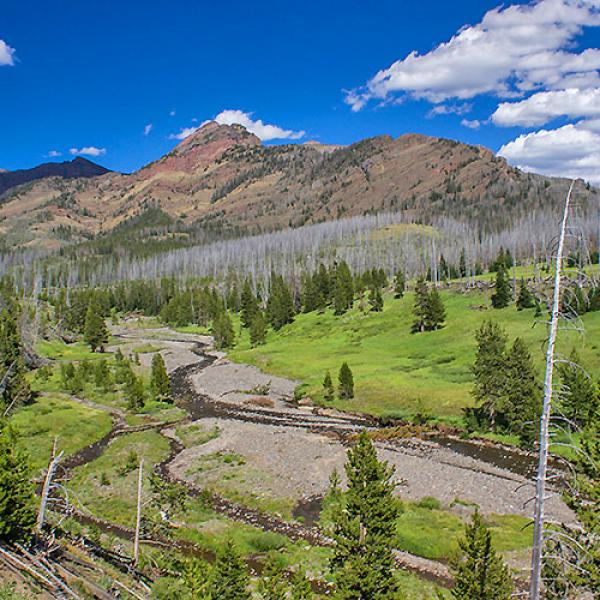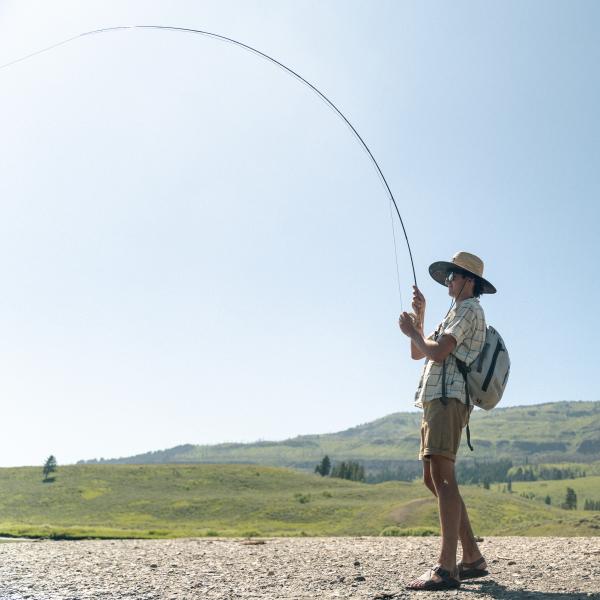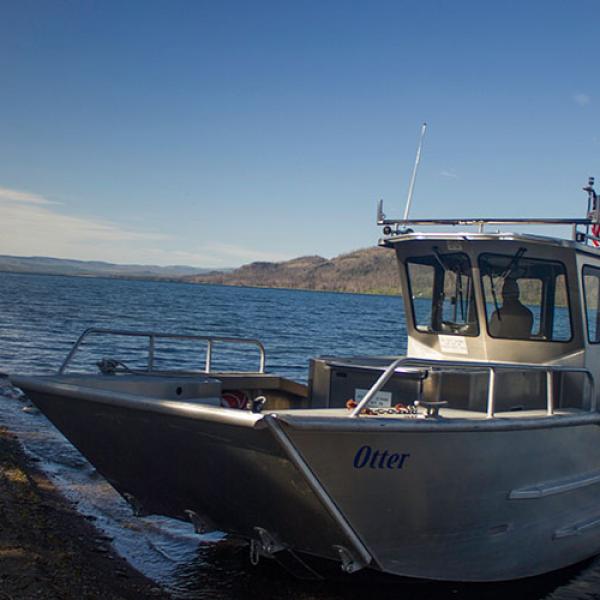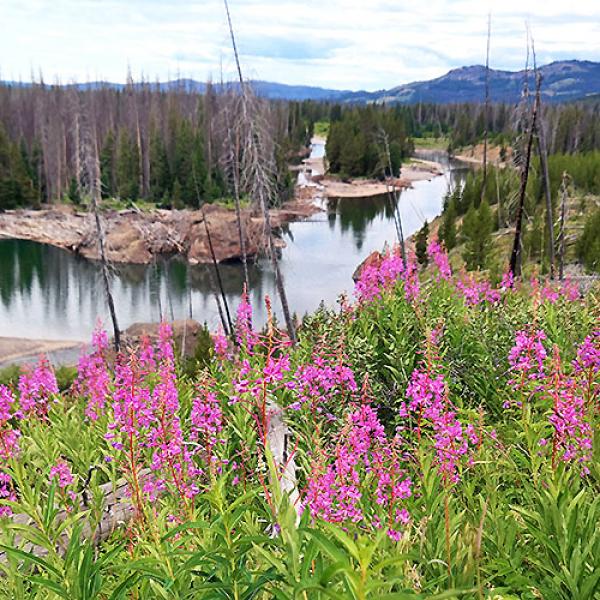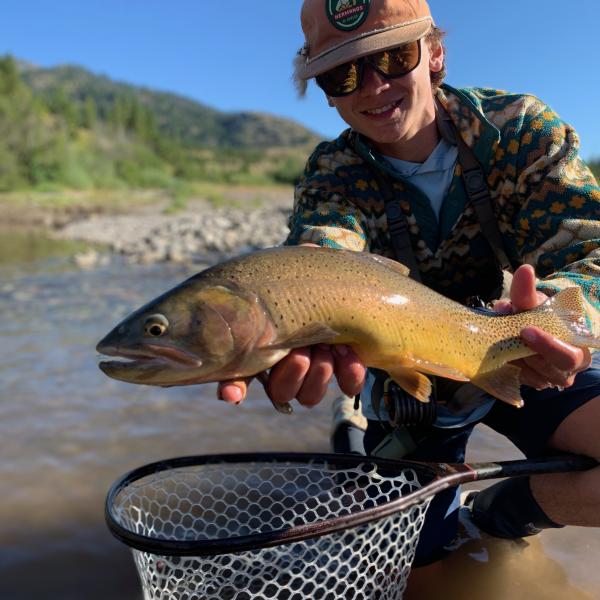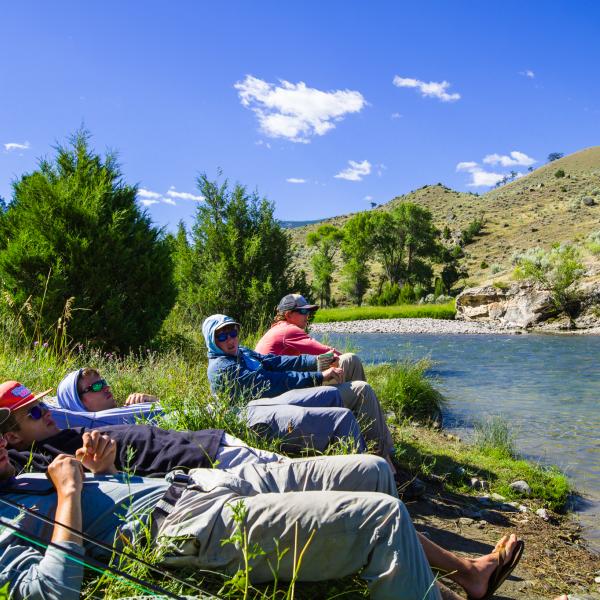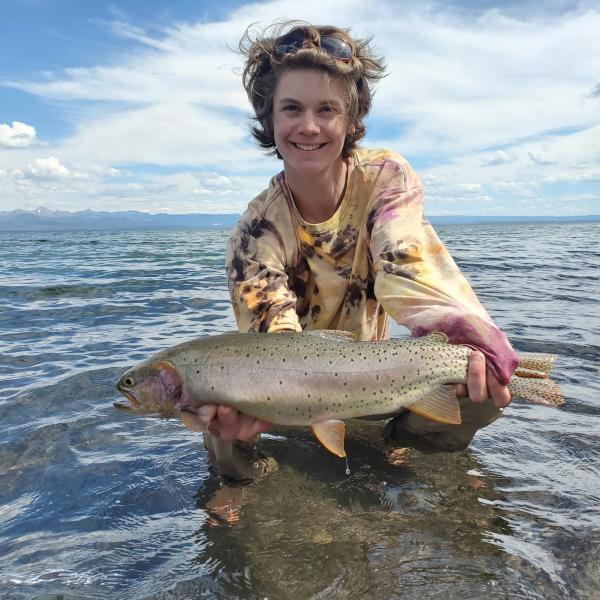 Ages

Entering 9th Grade

Entering 10th Grade

Entering 11th Grade

Entering 12th Grade

Entering College Freshman

Community Service

5 Hours

What to Bring

We have put together a list of all that you will need for a successful and comfortable expedition. We offer a rental program for most of the big ticket items like fly rods, reels, sleeping bags, etc..
Catch a glimpse of some the West's most iconic wildlife and landscapes
Explore Yellowstone National Park
Fish and raft the world famous Yellowstone or Madison Rivers
Catch trophy-sized wild trout in a remote wilderness setting
Day 1
Arrive in Bozeman, MT.  Drive to Yelllowstone National Park.
Day 2
Fly fishing instruction and backcountry prep.
Days 3-9
7 day backpacking trip in the Thorofare region of the Yellowstone Greater Ecosystem.  Highlights include a boat shuttle across Yellowstone Lake, historic patrol cabins and homesteads, Two Ocean pass, and of course, fly fishing for wild and native Yellowstone Cutthroat Trout.
Day 10
Full day float fishing trip with local guides on the Yellowstone or Madison Rivers.
Day 11
Depart from Bozeman, MT.
Water
Top Secret backcountry streams and lakes