A true bucket list expedition into the heart of the most remote wilderness area in the lower 48.
The Greater Yellowstone Ecosystem is one of the largest and most important intact ecosystems in North America. The heart of that ecosystem is the Thorofare region. Straddling the southern boundary of Yellowstone National Park and the Teton Wilderness, the Thorofare is further protected by Grand Teton National Park to the west and the Washakie Wilderness to the east. To put it simply, the Thorofare is the furthest point from a road in the lower 48 states. It is also the backdrop for one of the greatest conservation stories of our lifetime. The endemic Yellowstone Cutthroat trout population in Yellowstone Lake return to this area annually to spawn. Bears, eagles, otters, ... the entire ecosystem counted upon the spawn. The same Yellowstone Cutthroat trout populations were decimated by the introduction of Lake Trout, then hit even harder by the 1988 Yellowstone fires, and the entire system felt the hit. Through aggressive conservation efforts, Yellowstone Cutthroat continue to make a comeback, and with them come a handful of only the most adventurous anglers. Two days of hiking will bring us to our base camp at the headwaters of the Yellowstone River. For 5 days, we will explore the Yellowstone, Thorofare, and other small tributaries. Fishing dries for eager post-spawn cutthroat. Walking into a wilderness this vast is like stepping back in time. Historic ranger cabins are the only sign of human development, and wildlife encounters are more common than human. Chances are you will never be in a place this wild again. * Offered in partnership with Martin Outfitters Special-Use Permit # BUF485802
Upcoming Trips
| Dates | Cost | Arrive/Depart Location |
| --- | --- | --- |
| Jun 22 - Jul 02, 2024 | $4,025 | Jackson, WY |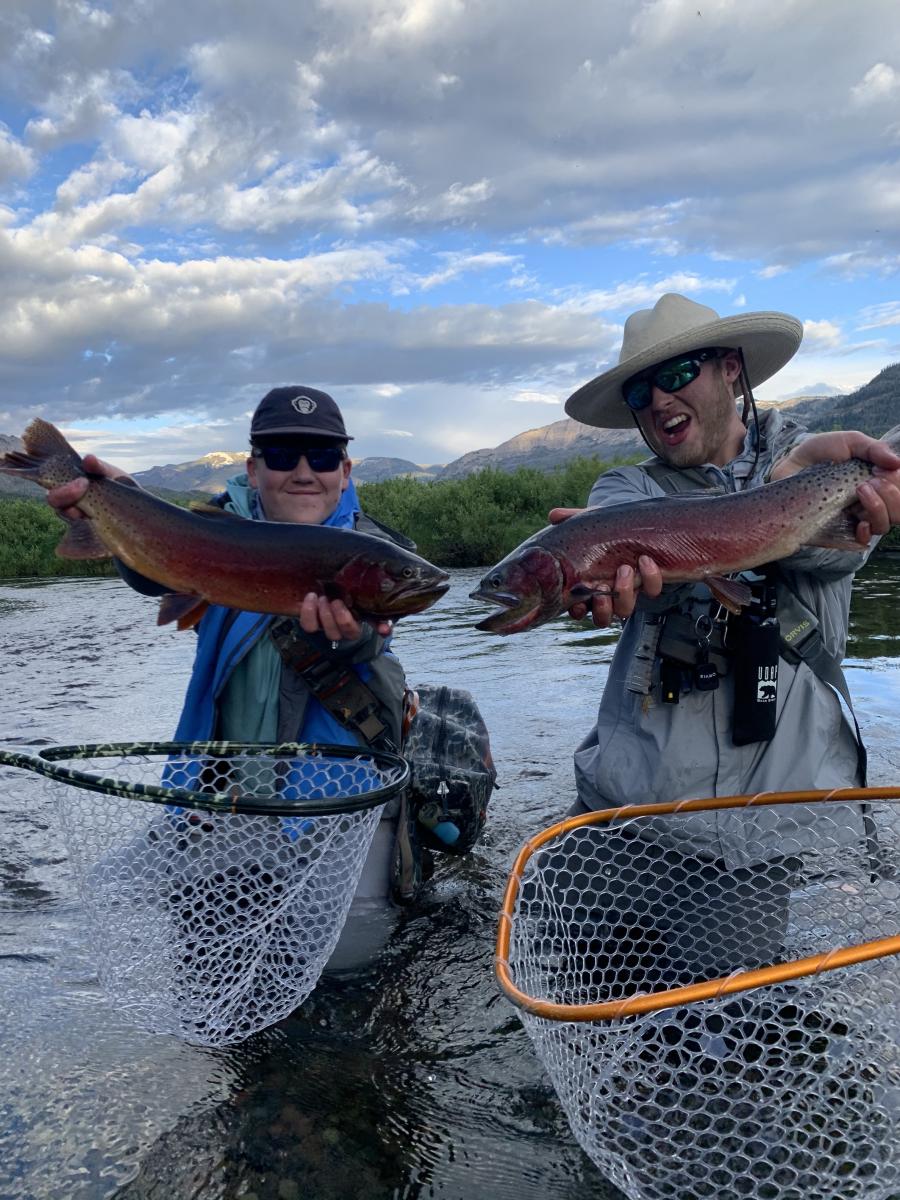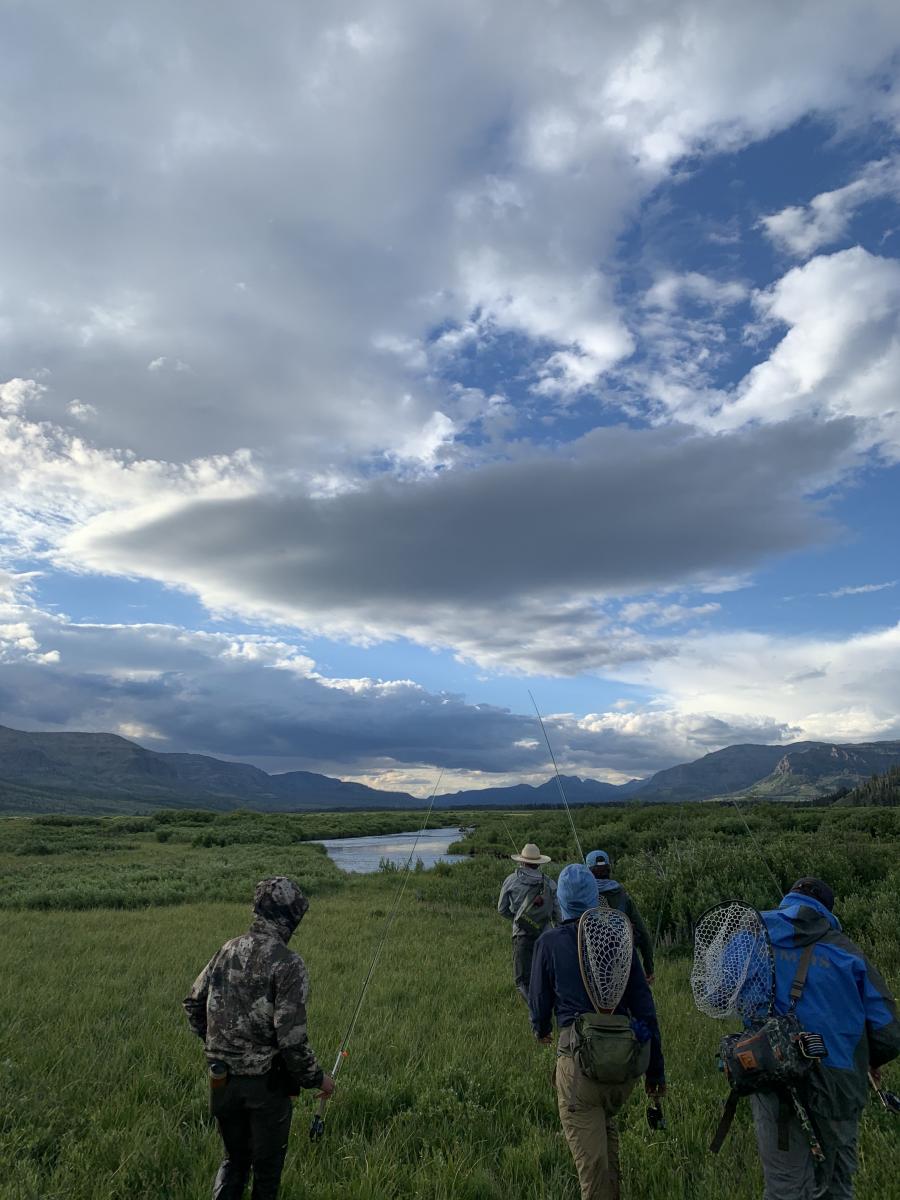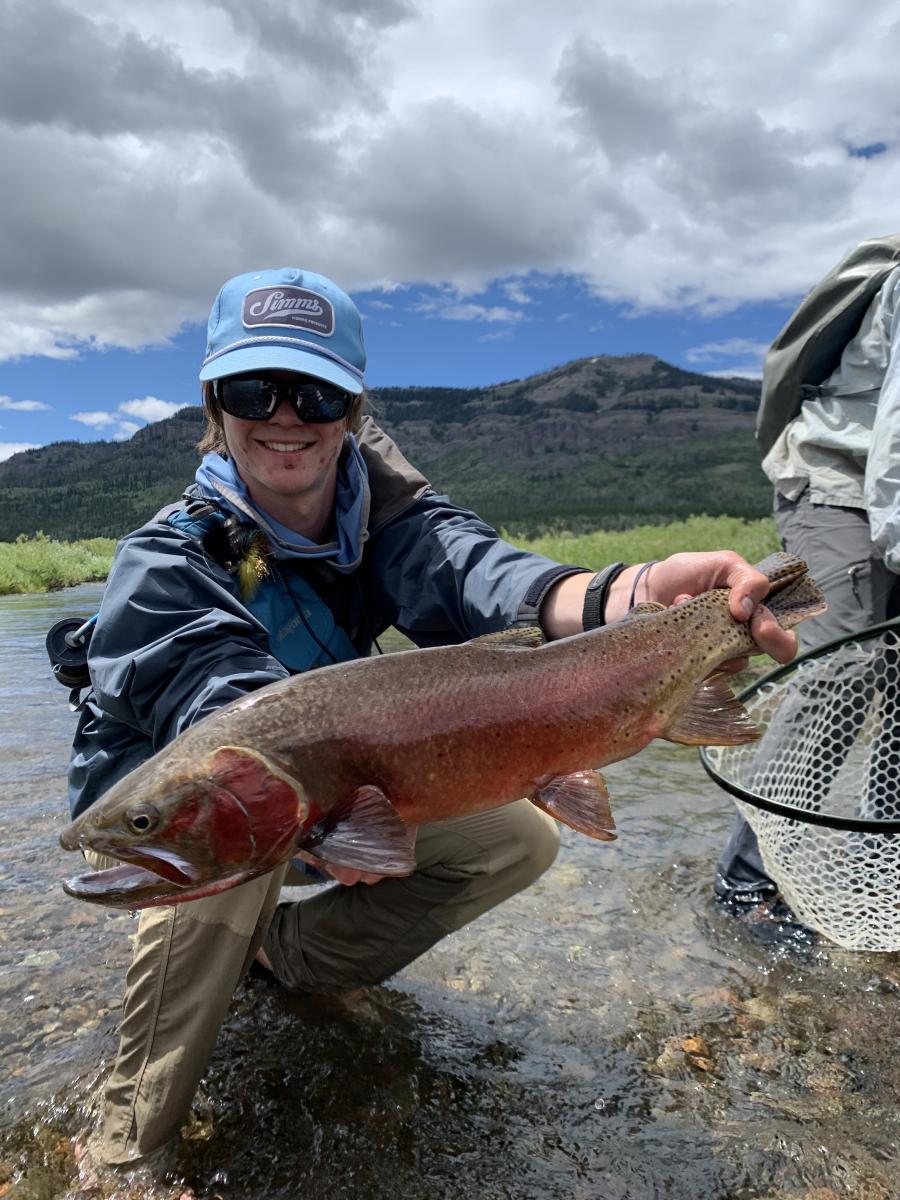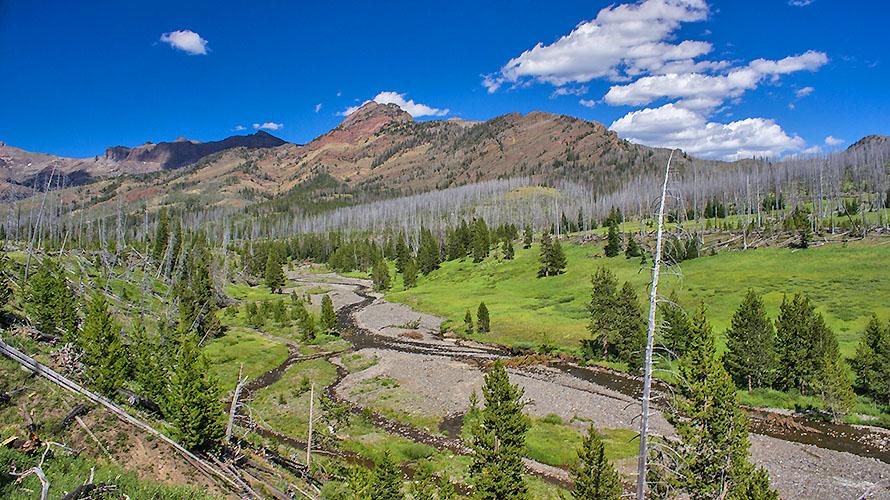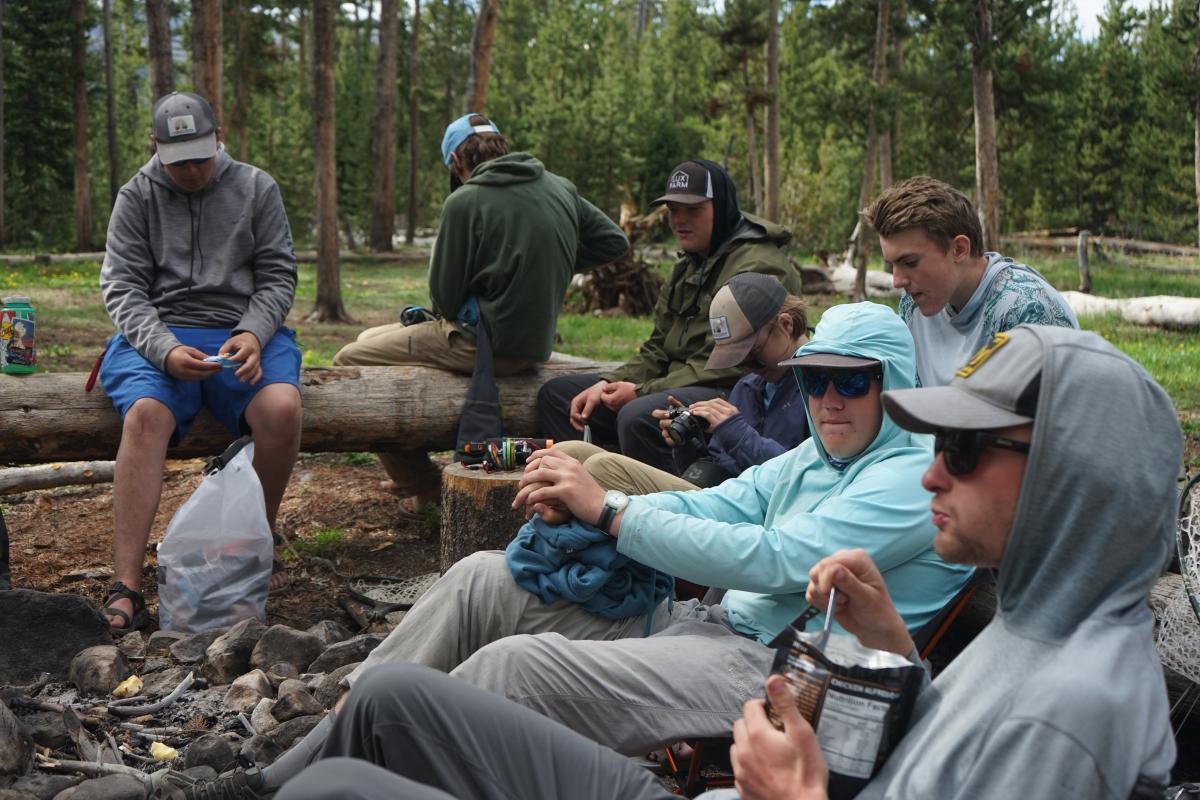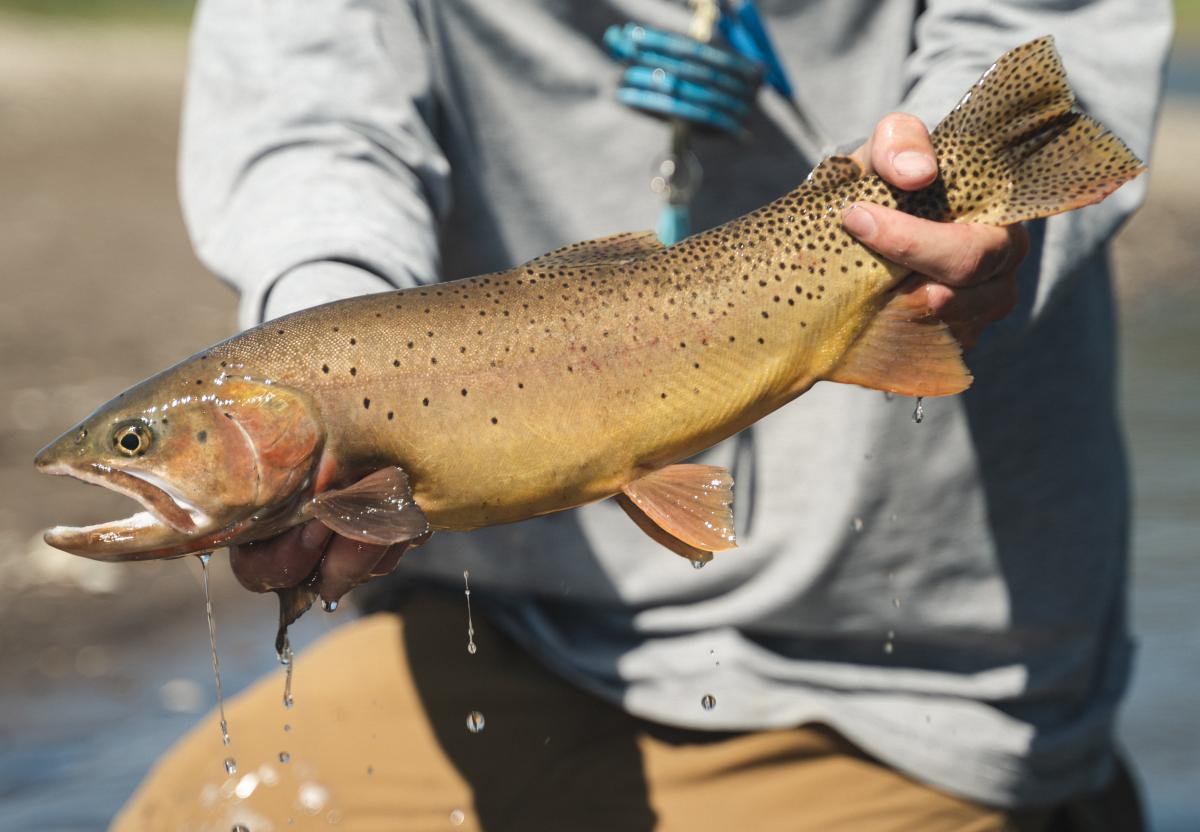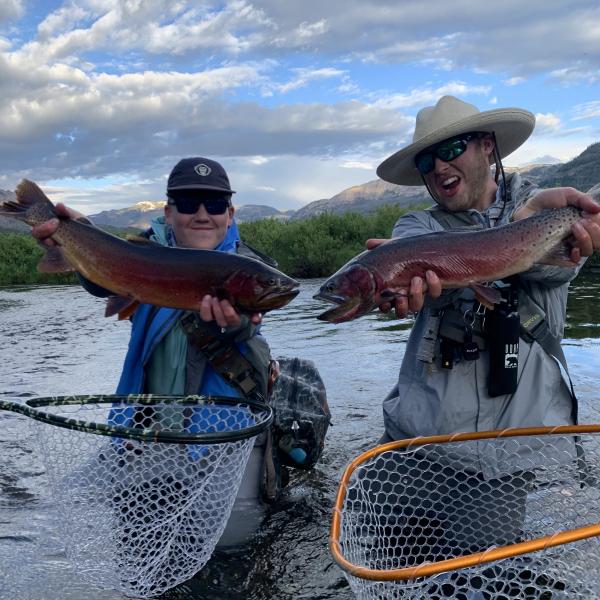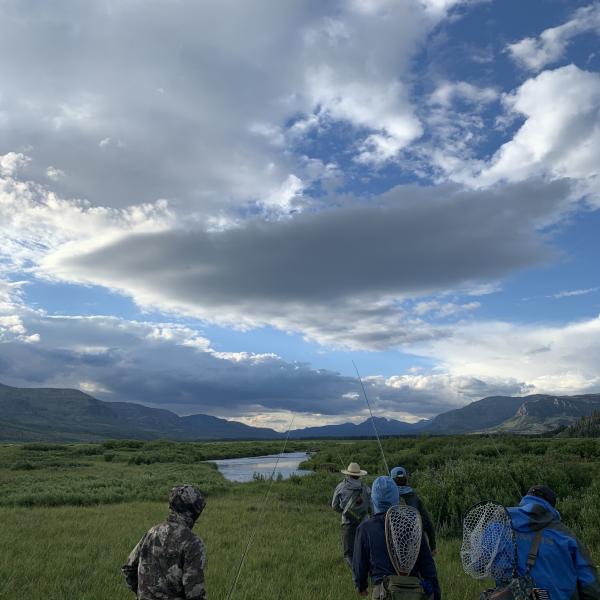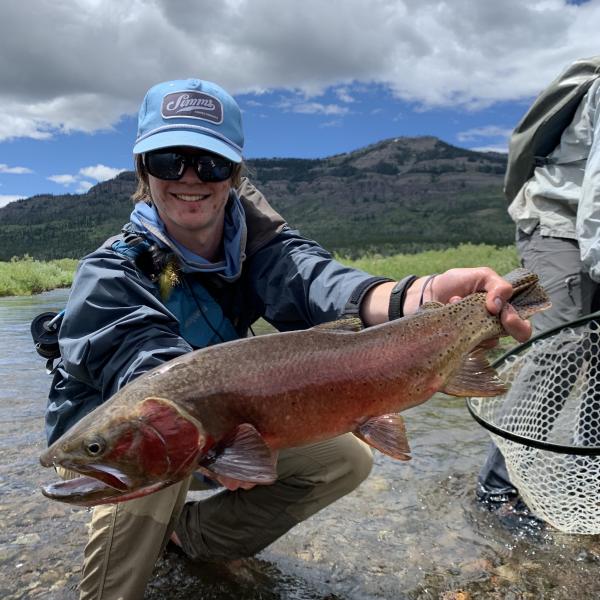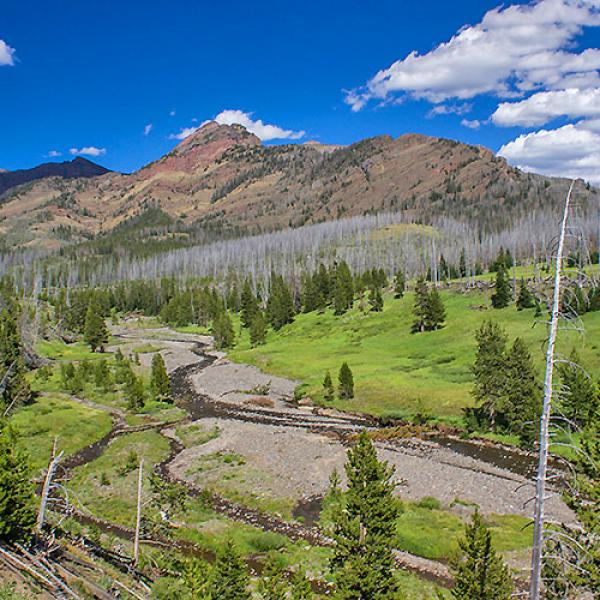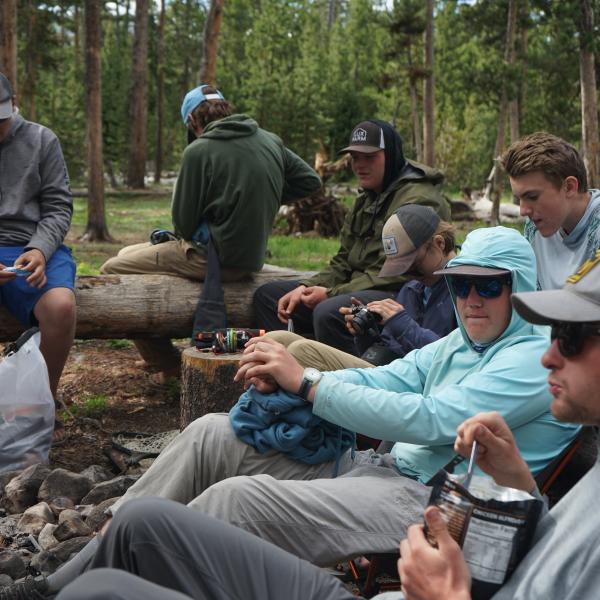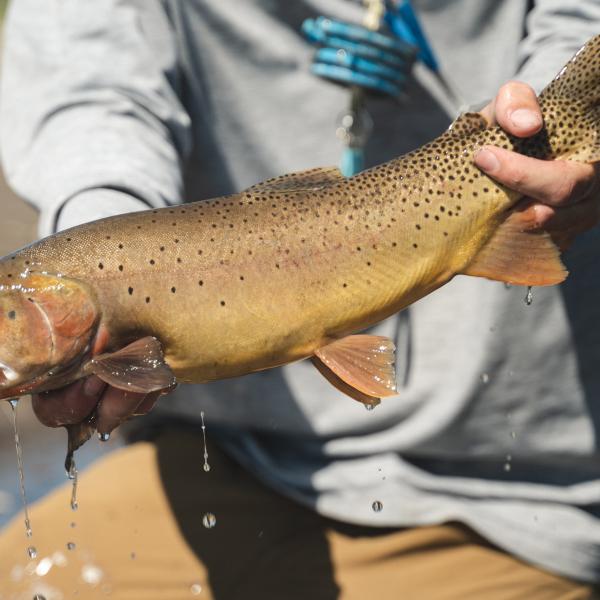 Ages

Entering 9th Grade

Entering 10th Grade

Entering 11th Grade

Entering 12th Grade

Entering College Freshman

Community Service

5 Hours

What to Bring

We have put together a list of all that you will need for a successful and comfortable expedition. We offer a rental program for most of the big ticket items like fly rods, reels, sleeping bags, etc.. If you are already enrolled, you can rent gear by logging into your account at: https://lillard.campintouch.com/v2/login/login.aspx?ReturnUrl=%2f and navigating to Forms & Documents —> Rental Options.
Catch a glimpse of some the West's most iconic wildlife and landscapes
Explore the most remote place in the lower 48
Catch trophy-sized wild trout in a remote wilderness setting
Day 1
Arrive in Jackson, WY.  Drive to Yelllowstone National Park.
Day 2
Fly fishing instruction and backcountry prep.
Days 3-9
7 day backpacking trip in the Thorofare region of the Yellowstone Greater Ecosystem.  Highlights include a hike through two oceans pass, historic patrol cabins and homesteads, and of course, fly fishing for wild and native Yellowstone Cutthroat Trout.
Day 9
After spending our final morning in the backcountry we will hike out in time for a pizza feast for lunch and a soak in some nearby hot springs. In the evening we will enjoy a final dinner together at a local restaurant. 
Day 10
Depart from Jackson, WY. 
Species
Yellowstone Cutthroat Trout (Native) 
Water
Top Secret backcountry streams and lakes
HOW, WHERE, AND WHEN DO PARTICIPANTS MEET THEIR GROUP?
The Yellowstone Thorofare Expedition begins and ends at the Jackson, WY airport. Participants can fly to/from the airport on arrival/departure day or be dropped off/picked up by a parent/guardian. Participants try to arrive before 4 pm on arrival day. On the last day of the trip, flights that depart before 2 pm are ideal. Unaccompanied minors will be met at their gate. Participants flying as an adult should follow signs to the baggage claim. Their LFFE trip leader will meet them there. On departure day, your trip leaders will help you check in and wait with the group until the last participant's flight leaves the ground.
Do I need to have fly fishing experience? 
Our Adventures are made up of students ranging in experience from total beginner to expert. Regardless of your skill level, your guides, along with a variety of water fished, will make you a more confident and independent angler. 
Do I need my own fishing equipment?
Students are responsible for their own fly rod, reel, line, and a few other personal fishing items. Please get in touch with us for a complete packing list. Don't have your own gear? Not a problem. We have top-quality Orvis rods and reels available to rent.
What other equipment will I need?
We will send you a complete packing list if you are interested in signing up for one of our Adventure Academies. Group gear, such as tents, stoves, etc., is all provided by LFFE. Personal equipment such as sleeping bags and backpacks are all available to rent.
Lillard's programs give your child the chance to focus on fly fishing while exploring the best nature has to offer. Our son has done two of these camps in the last two years and each time has said "it is the best two weeks of the year!" Will Lillard and his whole team create an awesome adventure around fly fishing, but also promotes independence of the child (packing their own pack!) and friendship between the anglers as well! We highly recommend this experience!