It has been a busy 6 days since we hiked out of the Slough Creek backcountry. We set up camp in Pebble Creek campground in the northeast section of Yellowstone for several days where we fished Soda Butte Creek, the Lamar River and our home base waterway, Pebble Creek. We experienced maybe our best fishing at Soda Butte, so we returned the next day. Beautiful Yellowstone cuttys were rising to our dries and eating subsurface nymphs as well.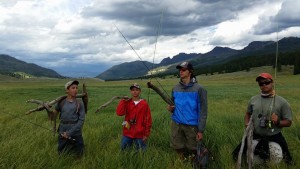 The Lamar River was maybe the most beautiful section of the park where we had success fishing surrounded by bison (from a safe distance of course), and Pebble Creek was filled with small cutthroat willing to rise to just about anything. Our second backcountry trip was scheduled for the upper Lamar River for three nights. We hiked in and stayed on Cache Creek, about a half mile from the confluence with the Lamar. Cache was a definite success, with many cuttys rising to all types of dries. Day two we hiked to our second campsite where we learned the Lamar had blown out due to the previous night's rain. We took a group vote and decided to hike out of the backcountry to chase clean water.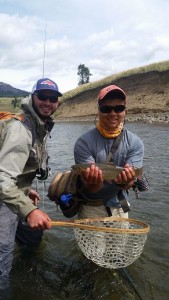 We stayed just outside of Cooke City, Montana and woke early to head back into the park. We decided on fishing the namesake of the park, the Yellowstone. We hiked a mile in and dropped 450 feet off trail to a seldom fished section of the river. The hike back up was not an easy endeavor, but the fishing we experienced below on big river made it worth it. We are currently stationed in Mammoth Hot Springs ready for another shot at the Lower Gardner River. Time is moving fast on our expedition, and we are making most of the waters that Yellowstone has to offer!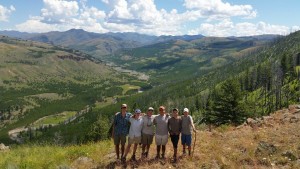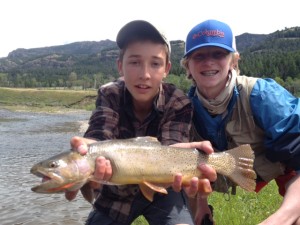 Tim, WJ, Ben and the Crew