Hello from the Berkshires,
Our group made the trip south today from Lakewood Camps to Egremont Massachusetts, where we will spend the last few days of the trip fishing for northern pike in the Housatonic River, which winds in and out of the quaint towns here in the Berkshires of western Massachusetts. It is hard to believe that the trip is already wrapping up, but we are definitely looking forward to trying to hook some river monsters over the next few days.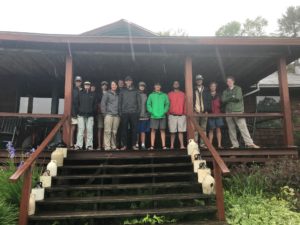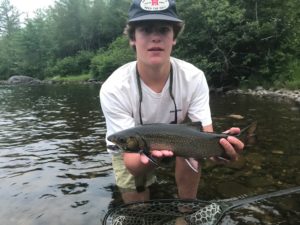 The past couple of days at Lakewood Camps were as advertised, as many large Brook Trout were landed as well as a plethora of hard fighting landlocked salmon. Lakewood Camps has been a staple in our Maine trip for as long as we have done it, and it never gets old. We could not be more thankful for their hospitality each and every time we stay.
In addition to the main attraction brook trout and salmon, we were able to give back to the incredible fishery that is the Rapid River by removing hundreds of invasive smallmouth bass from the river. Smallmouth were illegally stocked in the Rapid River, and take their toll on the trout population, which is why we remove the fish from the river. This has long been one of the most favorite community service trips of the whole summer. We are able to kill two birds with one stone: fishing and community service.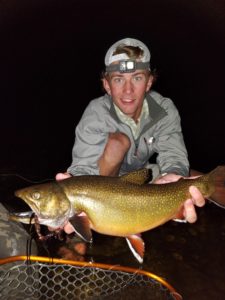 We have truly loved having this group of experienced anglers on our trip. Our group is a great mix of returning students and new students, but that has not stopped the group from meshing together well and catching a ton of fish. Stay tuned on instagram and the blog for more pictures from our last couple of days!
Tight Lines,
Edward, Cal, Dayton, and crew