Despite not being in the backcountry, the last few days have been action packed.  After getting out of the canyon, getting cleaned up, and moving to a new site near Gunnison and Crested Butte, we were ready for the comforts of the front country.
The day after hiking out, we were back at it doing service with the Gunnison chapter of Trout Unlimited.  We spent the morning planting willow bushes and cottonwood saplings on the banks of Tomichi Creek just east of the city of Gunnison.  This is important work designed to improve water quality, stabilize bank erosion, provide riparian habitat, and ultimately serves to improve the trout fishery.  In the afternoon we got to break out the radio transponders and track some special trout.  These trout had been captured and implanted with radio tags which allow their movement to be tracked.  It was a great way to observe trout behavior and see where trout like to hang out in the river.  After our service work we headed back to camp where the guys were able to get their lines wet in the adjacent river.  They have been honing their craft well, as they pulled out some fine trout.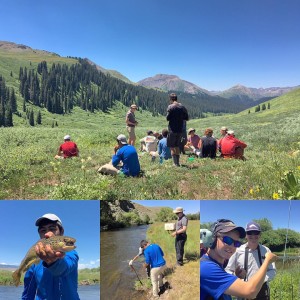 The next day saw us switch our focus further east on Tomichi creek to a ranch managed by the The Coldharbour Institute, which is creating an education center based around water conservation and sustainable ranching practices.  Their goal is to educate on how to best combine traditional ranching practices with protecting and managing riparian habitats and protecting water sources.  The Coldharbour ranch was homesteaded in the 1880s and is of particular historical note to Gunnison due to the old rail lines that ran through the property.  Done with our project for the day we had most of the afternoon and evening to chill out and catch fish.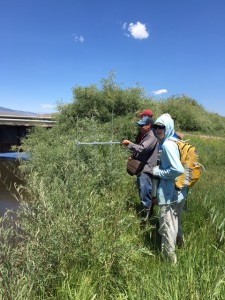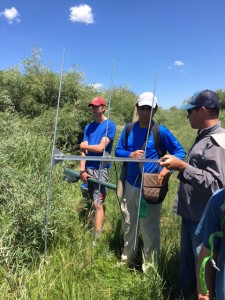 In the morning we ate a quick breakfast, packed up for the day, and then headed into the mountains outside of Crested Butte.  We took a hike into the high alpine to have lunch above tree line among fields full of windflowers.  After lunch, we hiked out and decided to spend the afternoon fishing and swimming at nearby Lake Irwin overlooking the majestic Ruby Range.  Before heading back to camp, we stopped to reward the guys for their hard work by getting some homemade ice cream in town. Today saw us move back over to the east side of the continental divide near Buena Vista where we will prep for our next backcountry going out 
tomorrow morning
.  In honor of a birthday we will be celebrating, we are going to take in a movie at the local drive-in movie theater outside of town.  Look for our next update 
on August 4th
 when we get out of the backcountry.  Until then…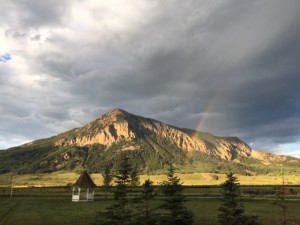 Tight lines!  Charlie Parr