Hello from Maine,
Our time here is flying by! After exiting the backcountry we spent the Saturday and Sunday in Greenville Maine before heading west to the Rangeley Lakes Region where we will spend the rest of the trip.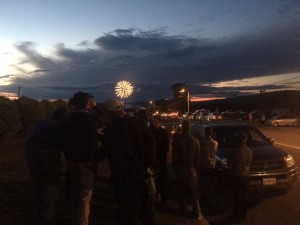 A spectacular view of the fireworks show over Moosehead Lake." /> On Sunday we celebrated the 4th of July weekend with some community service and an evening spent fishing the Upper East Outlet of the Kennebec. We capped off a great day with a moose sighting on the way back to camp and watched the fireworks over Moosehead Lake. It was a 4th of July I don't think any of us will be forgetting any time soon.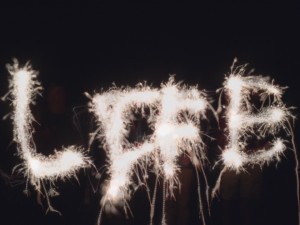 Yesterday we woke up early to make our drive west. We arrived at our campsite of two nights with plenty of time to fish the small brook trout stream by camp. It was well worth the effort, as everyone caught several fish with some people landing well over 20 of these small but beautiful fish. It is hard to pick any highlights on the trip, but the amazing fishing we had today will be hard to top. We packed our lunches and made the short drive to the Magalloway River where we spent the entire day catching brook trout and salmon, several of which were true trophy size fish. If anything can be better than the fishing we have enjoyed so far, it will be the next two days we spend at Lakewood Camps on the Rapid River. It is safe to say we are all excited for the chance to catch some of the huge trout the Rapid is world renowned for. We will let you know how it goes when we make it back down to MA for our banquet dinner on the last night of the trip.