Greetings from beautiful Jackson Hole,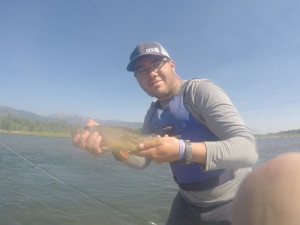 Wow! What an incredible ending to the trip it has been. Yesterday was spent rafting the beautiful Snake River canyon, which provides both amazing scenery and thrilling whitewater. This adventure will surely be remembered for a while, as the canyon is known around the west as some of the best whitewater around. Today our group teamed up with WorldCast anglers, a premier fly fishing outfit. We met our guides at Orvis this morning and hit the water shortly thereafter. When the day was over, our anglers came back with many battle stories of the fish they caught. It undoubtedly was a fitting end to the the trip. The great day of fishing was washed down with a great meal at a local Jackson Hole burger spot.  We will now head to our tents for our last night in Yellowstone.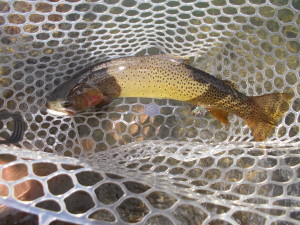 It is hard to believe that our 15 days out west is quickly coming to a close. We have had so much fun watching our group of guys grow both as fishermen and independent conservationists. Cal, Robbie, and I can only hope to see this group again next summer ready to keep fishing. Until then, have a great rest of the summer and school year!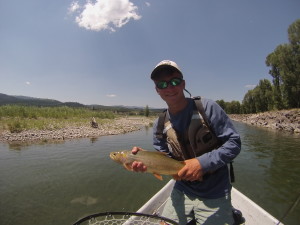 Tight Lines, Edward, Robbie, Cal