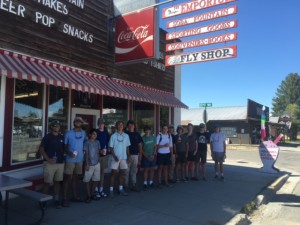 Where has all the time gone? Our group has just exited the backcountry for the last time after a great trip on Bechler River. Only a float fishing trip on the South Fork of the Snake River, a service project with the Bridger Teton National Forest, a whitewater rafting trip, and a banquet dinner are left before our Yellowstone Expedition will be over.
It seams like yesterday when we hit the trail for our longest backcountry section of the trip. After leaving Yellowstone through West Yellowstone Montana we reentered the park in a remote and much less visited south east corner in search of some of the largest fish in all of Yellowstone. The meadow section of the Bechler River has become well known for its large Rainbow trout, but its remote location, and the long hike in keep the crowds away. For four nights and five days we saw as many moose as we did other groups of fishermen. Our time was spent divided between hunting the weary monsters that sip hoppers in the meadows, and the eager swarms of smaller rainbows that hang out in the faster canyon sections. We saw plenty of fish over 20inches but we all settled for lots and lots of smaller fish mixed in with a few in the upper teens. Overall it was a spectacular trip.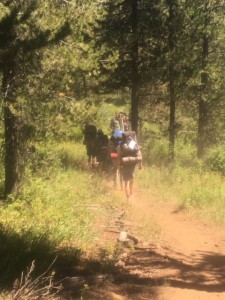 For the next three days we will be hustling around Jackson WY trying to fit in as much as we possibly can with the time we have left. Tomorrows float fishing trip with World Cast Anglers is  sure to be one of the many highlights of the trip. We will post another update as soon as we wrap up the first of two Yellowstone Expeditions.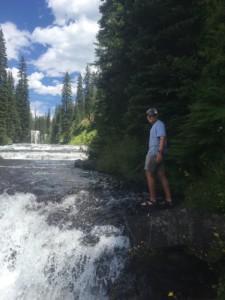 Best,
Will and Crew